Following 2020, in which the Mount Washington Valley's theater scene was largely dormant due to the COVID pandemic, live theater returned in a big way in 2021, with Arts in Motion Theater Co., M&D at the Eastern Slope Inn Playhouse, The Barnstormers Theatre, Believe in Books Literary Foundation and Advice To The Players all staging productions.
While 2020 did see a few live productions from Advice To The Players and M&D as well as theater camps from Arts in Motion and Advice To The Players, most theatrical productions went virtual for 2020 and the first half of 2021.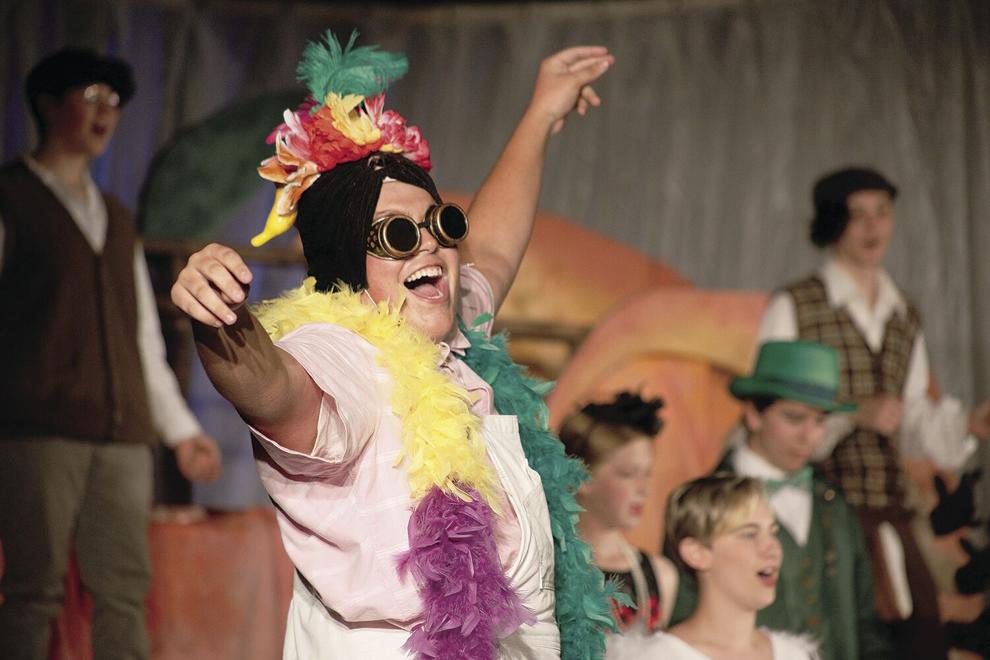 Arts in Motion was first out of the gate in returning to live theater last year with "James and the Peach" opening in June at the Ham Arena in Conway.
"It felt good to be a part of a shared experience again when we have been so distant and to also spark joy in the lives of others," said the play's director Aimee Frechette.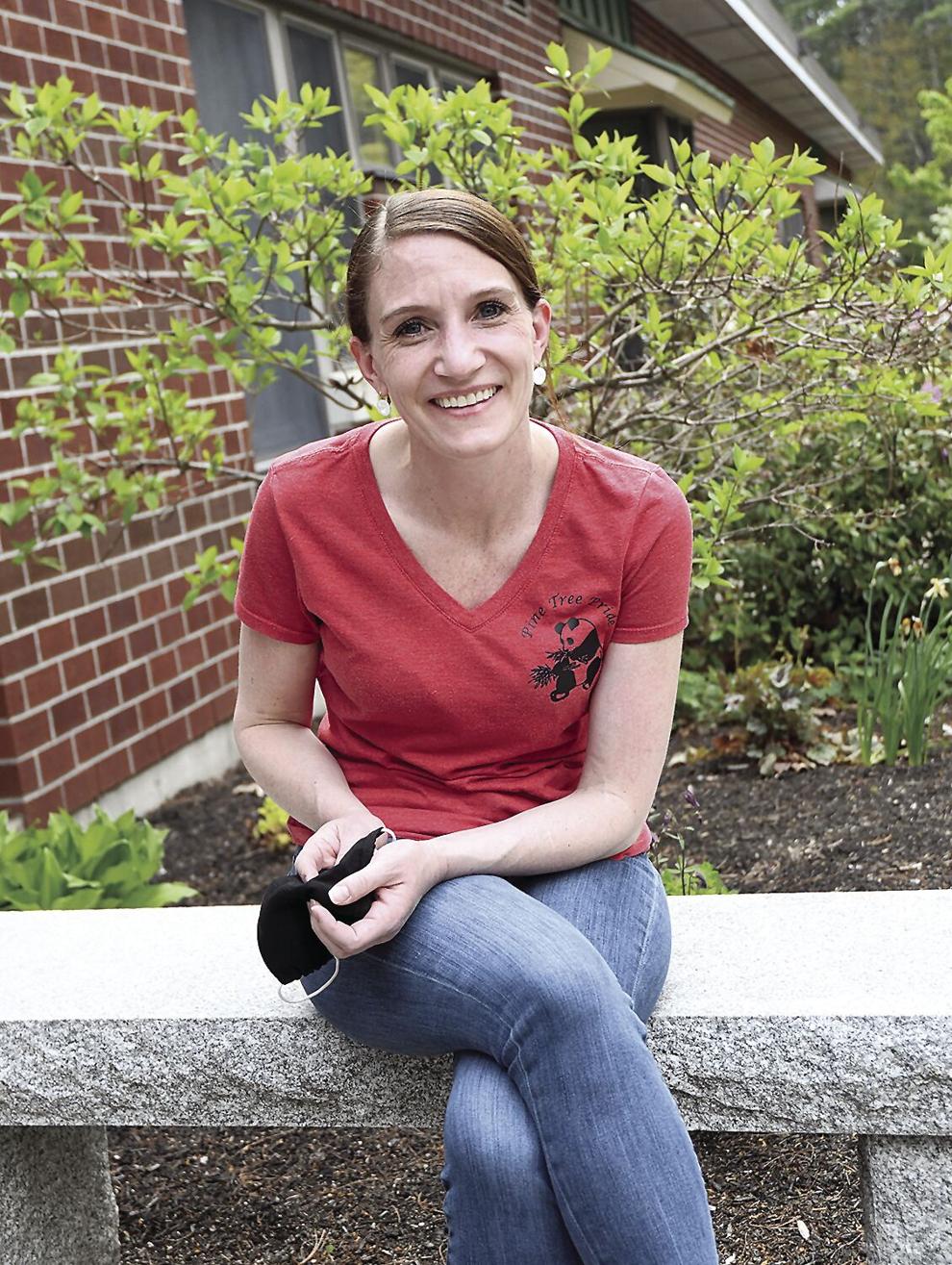 "We had many familiar faces participate, but many new people came out to try their hand at theater for the first time, which speaks volumes to people's desires to be together doing something meaningful and fun," Frechette said.
In addition to "James and the Giant Peach," Arts in Motion also offered four weeklong summer camps for kids, produced an original piece written by local children based on the children's book, "Outside, Inside" and participated in Music Theatre Internationals' global fundraiser "All Together Now."
Shortly after the opening of "James and the Giant Peach," M&D opened "Xanadu" at the Eastern Slope Inn Playhouse in North Conway, the first show of a full slate of productions that finished out the year, including "Steel Magnolias," "Clue: On Stage," "Veronica's Room" and "A Christmas Carol."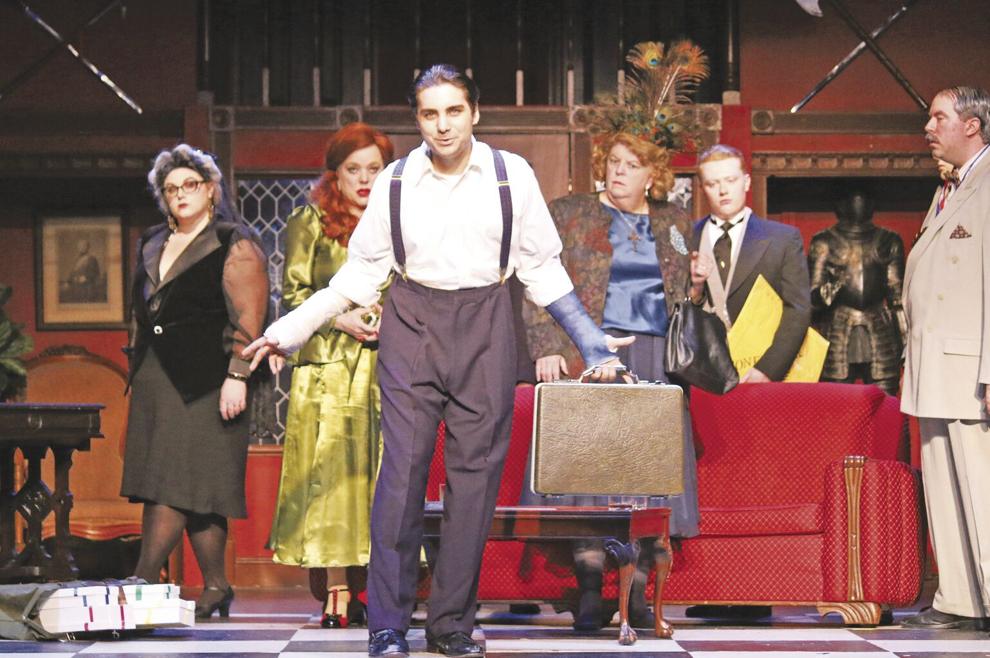 "2021 was one of our most successful seasons to date despite the challenges of COVID," Artistic Director Mark Sickler said. "The biggest challenge was only selling to 65 percent capacity. I think people were really anxious to return to some normalcy, and attending live theater was part of that. While there were some instances of minor push back, particularly with the mask mandate, everyone was happy to do whatever it took just to see a live performance again."
Similar to Arts in Motion, M&D saw a new pool of talent eager to participate in making theater after being away from it for more than a year.
"We were blessed to welcome several new faces to the M&D family: new designers, behind-the-scenes folks and performers," Sickler said.
One of those new faces was Hannah-Jo Weisberg, who appeared in both "Xanadu" and "Steel Magnolias" and is directing M&D's upcoming production of Neil Simon's "Barefoot in the Park," which is set to open Feb. 10.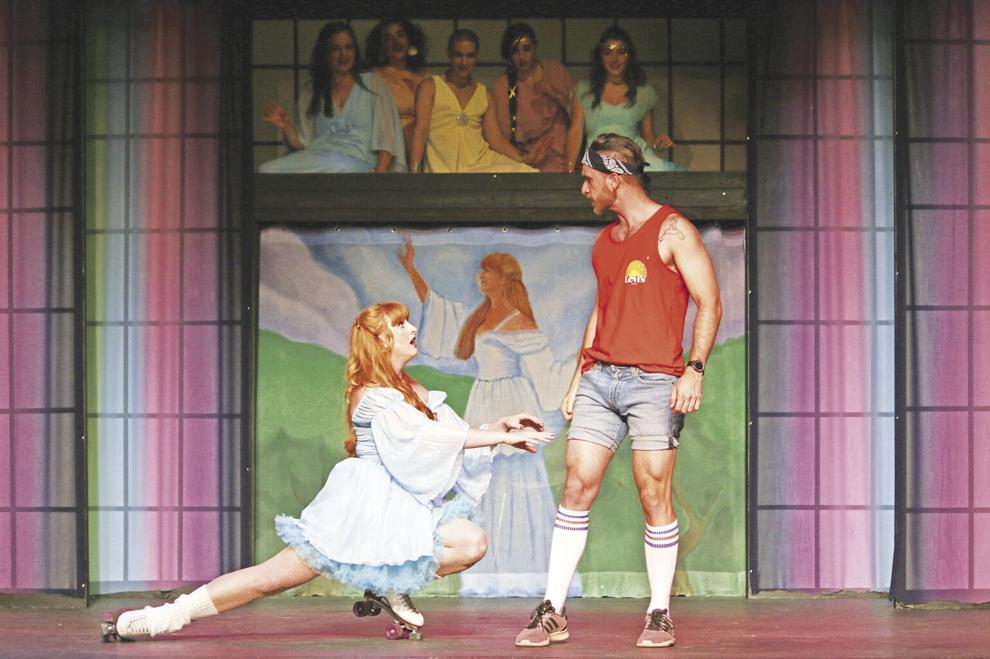 "Working with M&D has been a collaborative dream," Weisberg said. "I had the honor of being in two shows and have now been given the opportunity to direct a show. I hope this is only the beginning of a long relationship with them."
Weisberg was also involved in Believe in Books' theatrical endeavors in 2021, where she was lead counselor for Believe in Books summer theater camps in Intervale. "The kids had such a great time at camp," Weisberg said. "I think their favorite part was every two weeks they were invited to perform with the professional singers and dancers from Story Land. The kids said they felt like they were on Broadway."
Weisberg also helped orchestrate the sell-out production of "The Rocky Horror Picture Show" at the Theater in The Wood in October.
"I think it's so exciting (Believe in Books Executive Director) A.O. Lucy is willing to trust me to bring new theatrical events like that to the valley," Weisberg said.
The Barnstormers returned in late July with a smaller summer stock season of three shows down from their typical five. The season opened with a more inclusive twist on Thornton Wilder's perennial "Our Town" and was followed by the new musical "Far From Canterbury," by Danny K. Bernstein, and "Popcorn Falls," by James Hindman.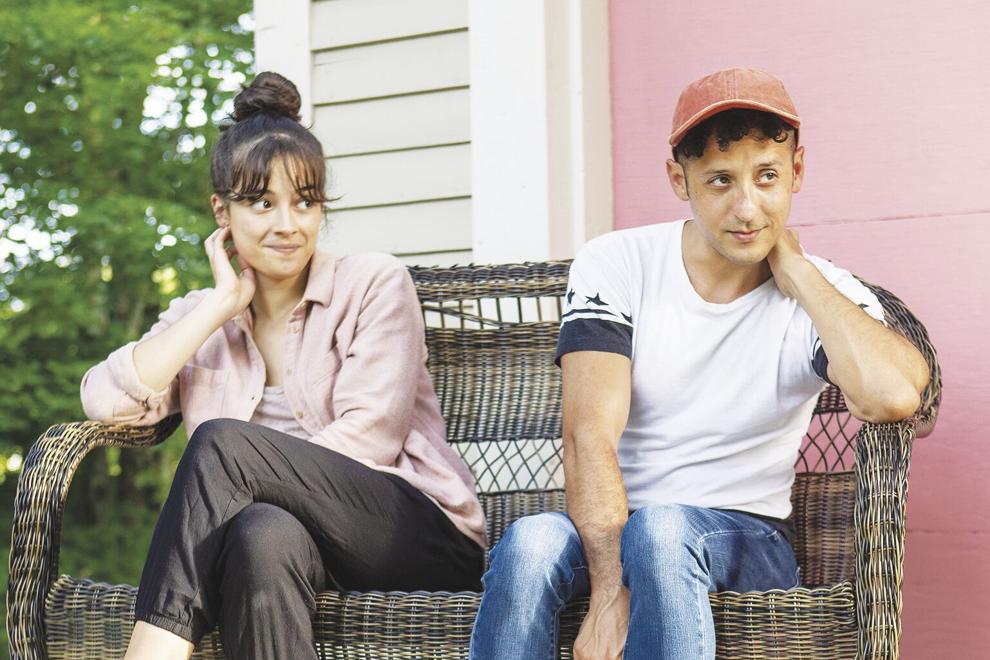 "The creativity and joy of returning to live theater outweighed the challenges of what it meant to present a live show during a pandemic," said "Our Town'' director Clayton Phillips. The amazing staff and artistic guidance was what made it even possible to present our production of 'Our Town.' The fact that I was asked to reimagine the play and find a way to bring a contemporary telling of the story was icing on the cake."
As an equity theater, The Barnstormers was required to follow strict guidelines, which were outside the CDC and New Hampshire regulations, but The Barnstormers didn't receive any push back for audiences.
"It seemed that everyone was happy to abide in order to make the live theatrical experience possible this past summer," said Joe Longthorne, The Barnstormers Interim Artistic Director for 2021." We're very grateful that our audiences took health and safety as seriously as we did."
Longthorne said attendance also exceeded expectations.
"As part of our health and safety protocols we reduced seating inside the theater by more than 50 percent and at our reduced capacity we managed to fully sell out two of our productions, and our musical world premiere ran near 80 percent attendance across an extended run," Longthorne said.
Advice To The Players held its Shakespearience Camps both online and in-person in July and produced two productions this summer, "The Ballad of Daphnis and Chloe," by Carmen Maria Mandely, William Shakespeare's "The Comedy of Errors." In December, the company produced its fourth annual production of "Twelfth Night."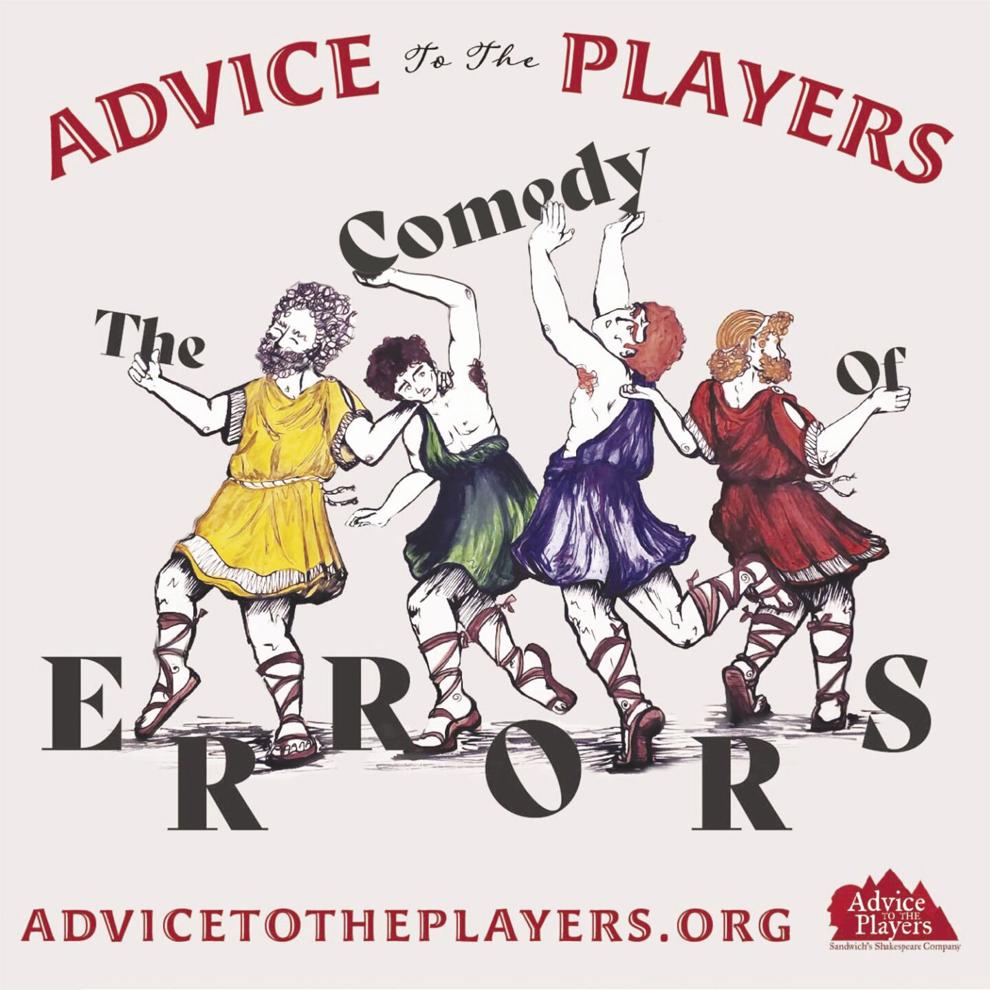 As the people behind-the-scenes of the valley's theater scene look ahead, there's hope and excitement for more to come this year.
M&D has a full yearlong season planned with the first show, Megan Mostyn-Brown's "girl," a play about what it means to be a girl in this day and age and the mature themes that are so relevant in today's culture, set to open Jan. 19.
"While we have some pretty well-known shows lined up, we're also taking some risks on some lesser-known and more challenging pieces," Sickler said, adding, "I'm excited about our line up, but everything's still a gamble until you see people in those seats."
The rest of M&D's season is set to include "Barefoot In The Park," Roald Dahl's "Matilda: The Musical," "Sunday Visitors," by Jerry Bisantz, "Sex And Other Disturbances," by Marisa Smith, the 1998 version of the musical "Cabaret," the musical "Fun Home," "Marie Antoinette," by David Adjmi, "Toys In The Attic," by Lillian Hellman and "A Christmas Carol."
Phillips will be directing "Fun Home." This will be his first time returning to the Eastern Slope Inn Playhouse since directing "Ruthless: The Musical" for Arts in Motion in 2015.
"I really love 'Fun Home' and when they asked me, I jumped at the chance," Phillips said. "Very excited by that one. I have not directed for M&D for a very long time. I was asked to do a few things, but my schedule never permitted it."
Phillips is also hoping to return to The Barnstormers and awaits a season announcement from its new artistic director, Sarah Rozene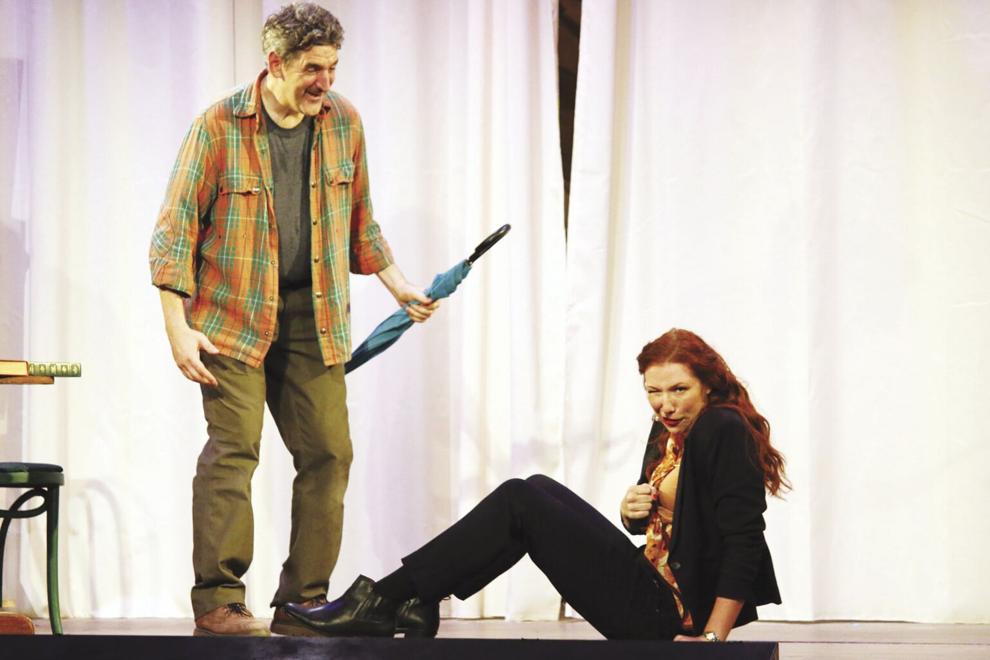 "I am thrilled that Sarah Rozene (who directed "Popcorn Falls" for Barnstormers) has been appointed the new resident artistic director of the theater," Longthorne said.
"My hope and expectation for The Barnstormers is that the company will continue to forge the next chapter of its illustrious history by continuing to ebb and adapt to the modern world around us," he said.
Arts in Motion hasn't announced any shows yet but are confident that they will have fun things in store for 2022.
"Looking ahead to 2022, we are feeling confident that we can announce a full season and adjust as we have been as conditions change," Frechette said. "We are optimistic that we can be creative in order to continue to provide high-quality theater arts experiences for the participants and audience members in the Mount Washington Valley."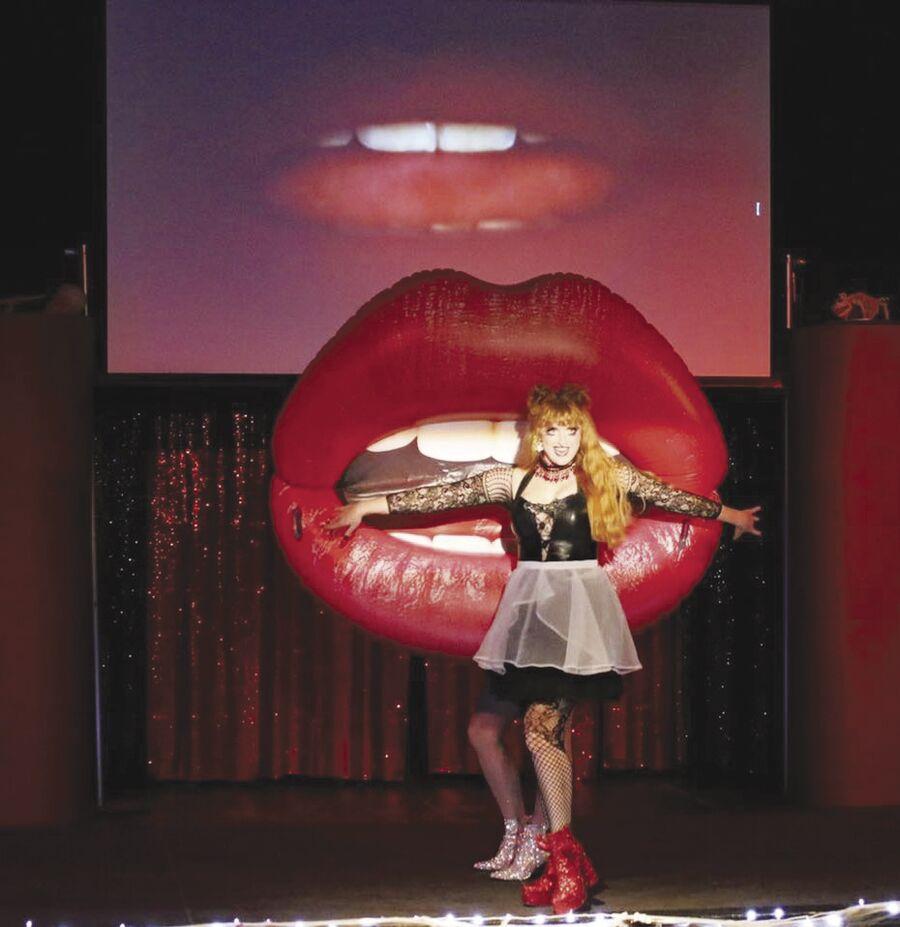 Weisberg is feeling more inspired than ever and looks to continue her collaboration with M&D and Believe in Books while fostering new connections and opportunities.
"I have a few tricks up my sleeve for 2022," Weisberg said. "There are a few incredible collaborations I'm looking forward to and still a few I hope to cultivate. The valley is so rich in culture and I've never been more inspired to create."