The action Christmas movie has become a mini sub-genre of its own and is typically the preferred holiday viewing for those who aren't big on the Christmas season or those who are simply burnt out on the typical holiday fare.
Films like "Die Hard," "Batman Returns," "Lethal Weapon," "The Long Kiss Goodnight," "Kiss Kiss Bang Bang" and "Iron Man 3" have been given the Christmas movie label. Many of these films are written by Shane Black who made it his signature to set his films during the holiday season.
In most cases, Christmas doesn't directly factor into the plot but rather just exists in the background.
With all that in mind, may I make a suggestion for a new holiday staple: the 1984 action-sci-fi B-movie "Trancers."
"Trancers" is the type of low-budget film that walks the fine line of being genuinely good and so-bad-it's-good, and it's a blast.
The film is directed by Charles Band, who with his production companies Empire Pictures and Full Moon Picture, fashioned himself as a genre filmmaker in the vein of Roger Corman.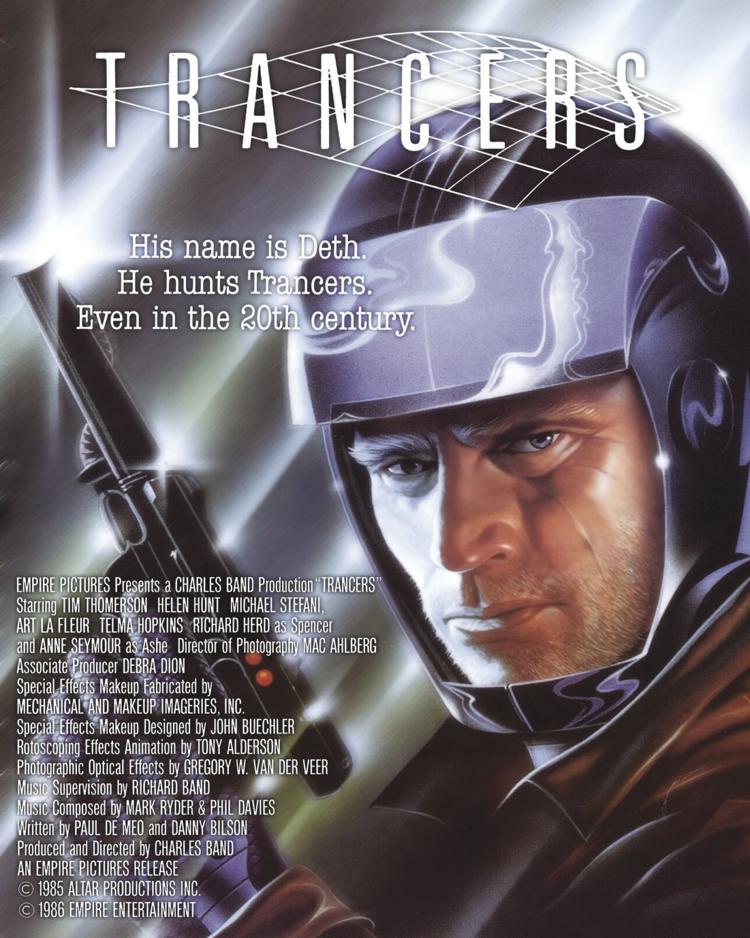 Throughout the 1980s and '90s, Band churned out cheap, cheesy but engagingly fun schlock. Band's Full Moon Pictures is still in business, but the output is no longer near as enjoyable.
Like many of the films produced by Band, "Trancers" went on to spawn a franchise, including five feature length films and one short film.
"Trancers" is essentially a knock-off of "Blade Runner" and "The Terminator." In the future, a cop named Jack Deth (Tim Thomerson) hunts down trancers, weak-minded people who have been brainwashed by the evil Whistler (Michael Stefani).
When activated, trancers become mindless zombies whose only goal is to kill Deth. Why their skin becomes pasty and they vaporize into nothing upon death is never explained. Thankfully, at a brisk 76 minutes, the movie doesn't pause long enough to dwell on such issues.
The presumed dead Whistler has gone back in time and taken over the consciousness of one of his ancestors in 1980s Los Angeles. His goal is to kill the ancestors of the leaders of the future. It is up to Jack Deth to similarly slip into the body of his 1980s counterpart and stop Whistler.
So, what makes "Trancers" a Christmas movie? Beyond being set during the holiday season and featuring Christmas songs on the soundtrack, there are three things that could potentially elevate "Trancers" to a Christmas cult classic.
First, we have a 21-year-old Helen Hunt, in one of her earliest film roles, dressed as a department store elf for several scenes. This leads directly into reason number two: An absurd fight with a Santa trancer. And, finally, there's a scene at a club featuring a punk band called The Buttheads performing "Jingle Bells" (complete with a good old fashioned bar fight). If that doesn't scream Christmas, I don't know what does.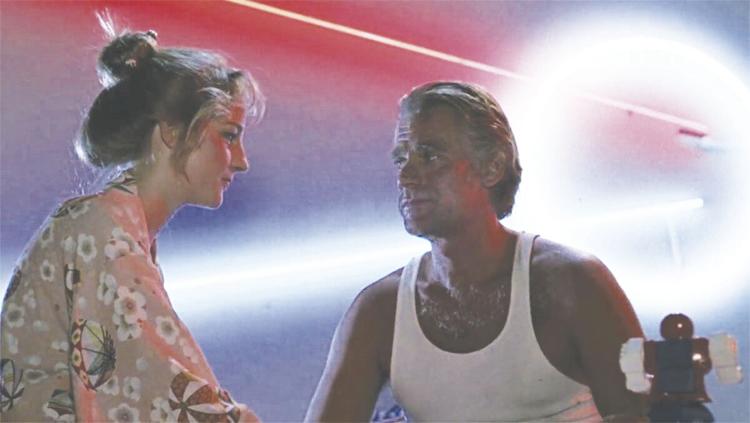 The rest of the film would be largely forgettable if it wasn't for its leads. Hunt shows early signs of her star power and has an easy chemistry with Thomerson despite him being 17 years her senior. But it is Thomerson who ultimately holds the film together.
Thomerson's dry, deadpan delivery is similar to that of Leslie Nielson, which allows for the dialogue to become funnier and better than it actually is. He also has a roguish charm and not-quite matinee-idol good looks. It makes him an ideal B-movie lead.
The film also has fun supporting performances from character actor Art LaFleur, Biff Manard and Alyson Croft, all of whom would return in "Trancers II." Hunt would continue forward into the second and third installments.
In terms of action, Deth has a watch that can slow time for 10 seconds which leads to a couple of amusing sequences.
Thomerson appears in all but one of the sequels and makes Jack Deth one of the great B-movie leads, alongside the likes of Burt Gummer (Michael Gross) from the "Tremors" series and Ash Williams (Bruce Campbell) in the "Evil Dead" films. It is a shame there was never some sort of crossover of these characters, as all three franchises were being produced at the same time.
As an added bonus, "Trancers" can be viewed with an Amazon Prime account as part of the series "13 Nights of Elvira," which features horror hostess Elvira, Mistress of the Darkness (Cassandra Peterson), presenting the film and popping in throughout to add colorful commentary.
Most of the rest of the titles in the series are other Full Moon productions, including "Dollman," which also stars Thomerson, "Gingerdead Man," another potential holiday cult film, "Puppetmaster" and "Demonic Toys."