It is a strange time for movies. The major studios have not had any theatrical releases since March, but drive-ins and some brick-and-mortar theaters have been screening older films as well as newer releases.
If you want to catch up on some movies you may have missed, here are three films from 2019 that are currently playing at the Mountain Valley Mall Cinema 7 in North Conway on Friday and Saturday.
Last year, Martin Scorsese's 3½-hour -long opus "The Irishman" garnered a lot of awards attention. But it wasn't the best "Scorsese" film of 2019.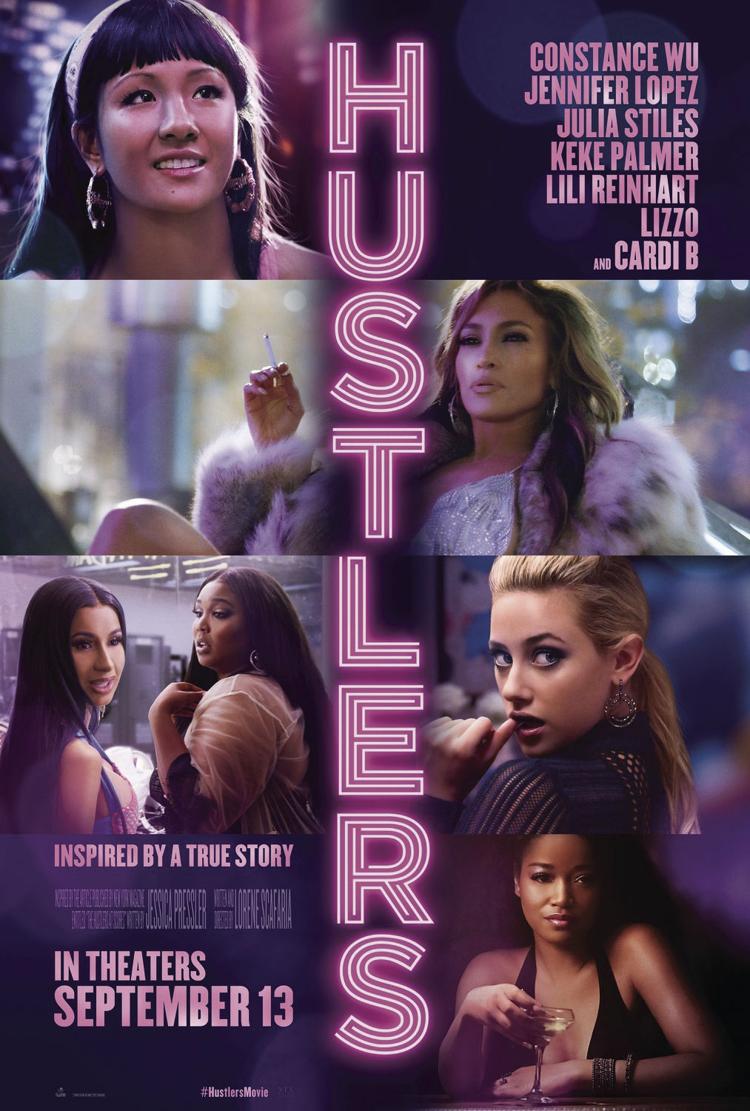 "Hustlers," written and directed by Lorene Scafaria, follows the Scorsese crime-movie template he established with 1990's "Goodfellas" and repeated in "Casino," "The Wolf of Wall Street" and "The Irishman."
Where "The Irishman" was a bloated retread of familiar territory, "Hustlers" uses the formula to tell an engrossing true story of a group of former strippers who conned men out of thousands of dollars. And it does so in a lean one-hour-and-50 minute runtime.
The film, based on an article by Jessica Pressler, is told firmly from the perspective of Constance Wu's Destiny, a stripper who is pulled into an increasingly dangerous scam by the charismatic stripping veteran Ramona (Jennifer Lopez).
Similar to Ray Liotta in "Goodfellas," Wu becomes our guide into this world and reveals how the scam — which first targeted Wall Street guys — escalated into something sloppy and unsustainable.
The cast throughout is stellar, including Keke Palmer and Lili Reinhart. It has been a long time since Lopez has been this magnetic and compelling in a film. She owns every scene she is in. Wu has the less showy part, but she does some heavy dramatic lifting, particularly when confronted with the fact that her parents left her at a young age.
"Hustlers" is more significant than it seems at first blush. It is a film starring and made by women with the backdrop of a subject matter that typically exploits women. While it is presented in a shiny package, this is one Gucci bag that has a lot to offer on the inside.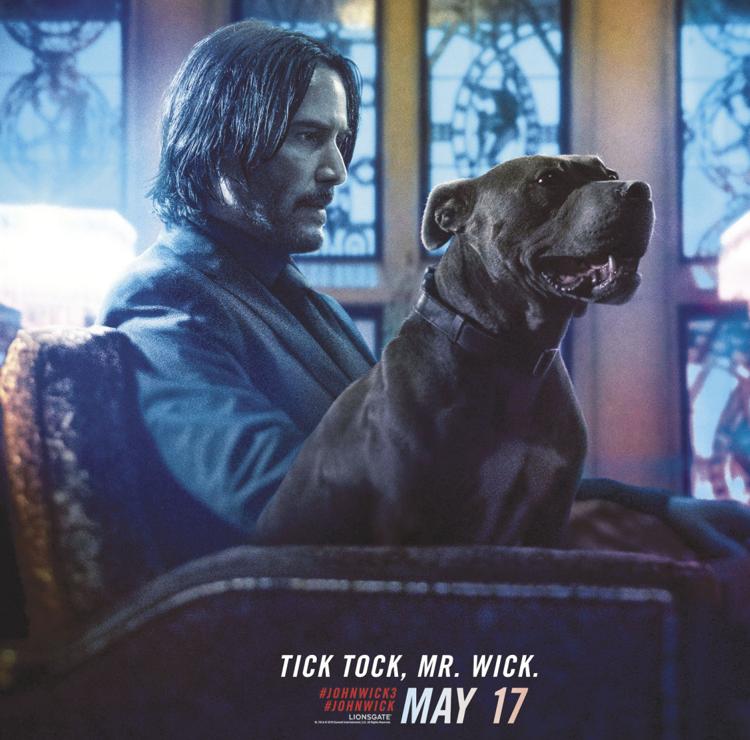 "John Wick: Chapter 3 — Parabellum"
"John Wick" is a fascinating action series in that it deals with the consequences of the hero's actions. Each sequel addresses the fall-out of Wick killing dozens of people who got in the way of him getting vengeance for his murdered puppy.
"Chapter 2" ended with Wick being made excommunicado from The Continental, a hotel and a network of under-the-tables services provided to assassins, for breaking the cardinal rule of killing someone on hotel property. To make matters worse, there's a $14 million bounty on his head, and New York City is teeming with hitmen of all shapes and sizes.
The first 30 minutes of "Chapter 3" packs in more crazy ideas and wild action sequences than some whole movies. This includes a fight sequence involving a hardcover book and a horse-versus-motorcycle chase.
This franchise could easily be retitled "Dog-Loving Assassins" because we are introduced to Sophia (Halle Barry), a fellow dog enthusiast who owes Wick a favor. She goes on her own killing spree after someone merely shoots her dog.Director Chad Stahelski, a former stunt coordinator who worked with Reeves on the "Matrix" films, knows how to shoot the action in a way that showcases the choreography by Dan Laustsen. He uses wide angles, long takes and limited editing, which allows for every punch, slice and gunshot to be seen.
The fight choreography is stunning to behold and comes so quick and viscerally that you don't want to blink out of fear of missing a single moment.
As good as all of the fight choreography and world building is, the franchise wouldn't work without Reeves. His commitment to the physicality of the role is impressive, but he also consistently delivers a compelling performance as Wick. It is a great character for him — perhaps the best of his career — so I say bring on the already announced fourth and fifth chapters.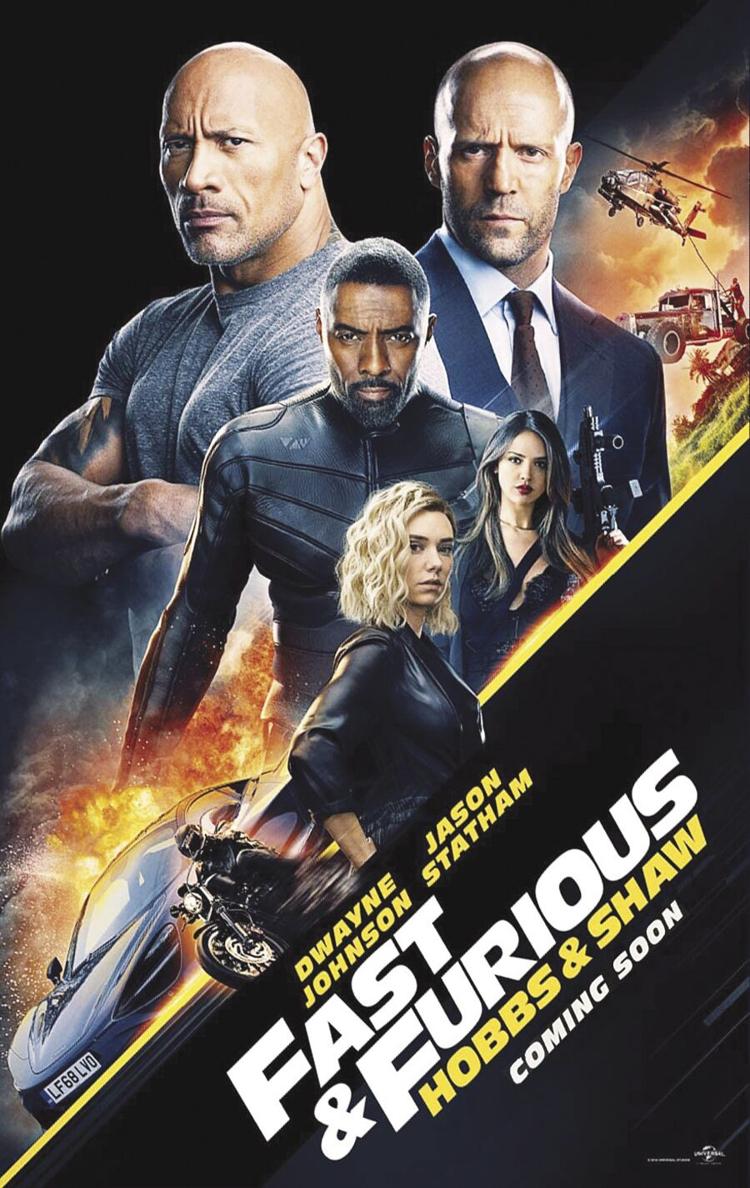 "Fast & Furious Presents: Hobbs & Shaw"
"The Fast and Furious" series defies all conventional wisdom about movie franchises. The series didn't hit its stride until the fifth installment with many considering six and seven the strongest entries.
Part of this success comes from the injection of new cast members Dwayne Johnson's lawman Luke Hobbs notably jumped on board in "Fast Five" and Jason Statham's master criminal Deckard Shaw was teased at the end of six as the antagonist for seven.
By the eighth installment, "The Fate of the Furious," Statham was a reluctant ally to Dom (Vin Diesel) and his crew. Johnson and Statham's love/hate relationship was the best thing about "Fate of the Furious," so it was inevitable that they would get their own standalone film, especially given the well-documented clash of egos between Diesel and Johnson.
"Hobbs & Shaw" is not a good movie per se, but it is the best kind of big, dumb action movie. Its leads are both immensely charming and have an undeniable chemistry. Adding Vanessa Kirby to the mix as Shaw's sister, bringing back Helen Mirren as Shaw's mum and having Idris Elba as your villain certainly doesn't hurt either.
Director David Leith, a former stunt coordinator who directed "Atomic Blonde" and "Deadpool 2" as well as being an uncredited co-director of "John Wick," knows how to stage action that is both visceral and fun.
The film is a bit too long and, believe it or not, could have benefited from being even more bonkers. Still, it is hard to not want to spend two hours with this cast which also includes cameos by Ryan Reynolds and Kevin Hart.