James J. "Jim" Tobin of Effingham, N.H., passed away peacefully on Aug. 6, 2019, at Genesis Wolfeboro Bay in Wolfeboro, N.H.
He was born April 15, 1960, in Boston.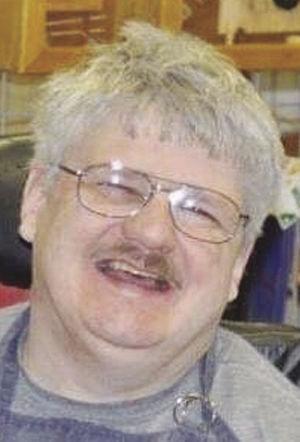 He was predeceased by his father, James J. Tobin. James is survived by his loving family, including his mother, Janet E. Tobin; sister, Kathleen M. Green; brother, Edward F. Tobin; and several nieces and nephews and great-nieces and nephews.
Jim moved to New Hampshire from Wrentham, Mass., with his family in the early 1990s. Jim led a very active life and never let his disability get in the way of anything he wanted to do or try. Jim was never one to let his disability hold him back or be the one to ask "why me" instead he used his experience to advocate for people with disabilities. Jim was very popular and very pleasant to everyone he met, easily making friends.
Jim took great joy in going to the Center of Hope (now Northern Human Services) daily. Jim was on the board of director's at the Center of Hope and president of The Dream Team for several years.
Jim enjoyed going out in the community and participated in many activities including volunteering at the Merriman House, selling items at craft fairs at Mountain View Nursing Home and Freedom Town Hall. Jim was very well-known in his community.
Through Northern Human Services Jim was able to do more one-on-one activities including making crafts, photography, going to the movies, volunteering, shopping at Hobby Lobby and his favorite Dunkin Donuts, often meeting other friends there as well.
Jim graduated from Granite State College on June 30, 2010, with a bachelor's degree in human services focusing on the Americans with Disabilities Act. Jim was on the board of Institute on Disabilities in Concord, N.H., for several years.
Jim loved going to Camp Allen in Bedford, N.H., for two weeks during the summer, which he did for many summers meeting counselors and campers from all over this state, other states and other countries. Jim also participated in the Special Olympics at the University of New Hampshire.
Jim was a huge Patriots, Red Sox and Celtics fan and enjoyed watching sports, playing board games, cards, working on his computer and family activities.
Jim's family would like to sincerely thank all of the staff at Genesis-Wolfeboro Bay and at Compassus-Hospice for their kindness, care and compassion they gave to Jim and support they have given to Jim's family through this difficult process.
Jim will be greatly missed by his family, friends and everyone he came in contact with during his life's journey.
Calling hours will be Thursday, Aug. 15, from 2 to 5 p.m. at Lord Funeral Home at 50 Moultonville Road in Center Ossipee, N.H. A Mass of Christian burial will be celebrated on Friday, Aug. 16, at 10 a.m. at St. Katharine Drexel Church in Alton, N.H.
In lieu of flowers, donations can be made to Camp Allen, 56 Camp Allen Road, Bedford, NH 03110, phone number (603) 622-8471.
If you wish to express a condolence or leave a fond memory, go to lordfuneralhome.com.