Director Richard Donner passed away at the age of 91 on July 5. While his name may not carry the weight of Martin Scorese or Steven Spielberg, he is a significant filmmaker in his own right, with such films as "Superman," "The Omen," "Lethal Weapon" and "The Goonies" to his credit.
Donner made his bones as a TV director throughout the 1960s and 1970s, directing a wide variety of shows, including "Gilligan's Island," "The Man from U.N.C.L.E.," "Perry Mason," "Kojak," "Get Smart," "The Fugitive," "The Wild, Wild West" and others.
He also directed six episodes of "The Twilight Zone," most notably "Nightmare at 20,000 Feet," which features a pre-"Star Trek" William Shatner seeing a gremlin on the wing of the plane. It is rightly one of the most famous and oft-parody episodes of the series.
By the time he directed his first film, "The Omen" in 1976, he had already worked across several genres and developed a keen sense of storytelling.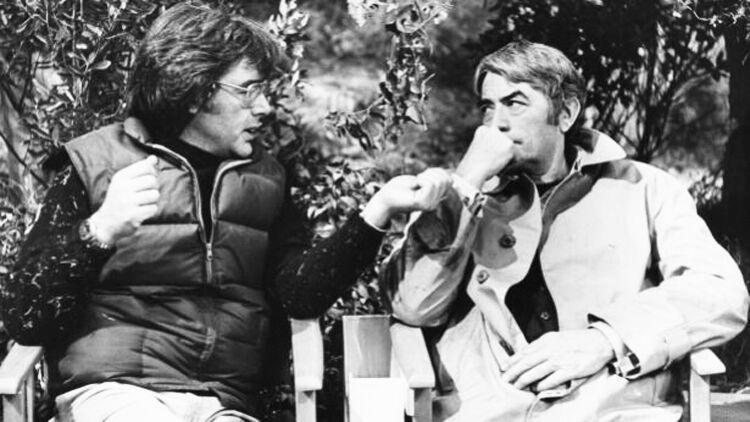 "The Omen" was Donner's only venture into the horror genre, and was successful, not due to gore or memorable deaths — although the film had its fair share, including decapitation via a pane of glass — but due to strong characterization and performances by Gregory Peck, Lee Remick, David Warner, and Harvey Stephens as the demonic child Damien.
His next film, "Superman," would be a massive undertaking. It was the first feature-length big-budget superhero film, and with it Donner helped set the template for all future superhero films.
"Superman" had a massive $55 million budget, which actually covered the production of "Superman" and "Superman II." Donner was charged with filming the movies back-to-back, a then unheard of undertaking.
Despite being well-liked by the cast and crew, Donner had a contentious relationship with producers Alexander and Ilya Salkind and Pierre Spengler. He was ultimately fired from the sequel despite having shot 75 percent of the film.
Director Richard Lester, who had been brought in as a mediator between Donner and the producers, was then tasked with finishing the second film. For Lester to get his credit as director, most of Donner's footage had to be reshot. Decades later, the infamous Donner's cut was released.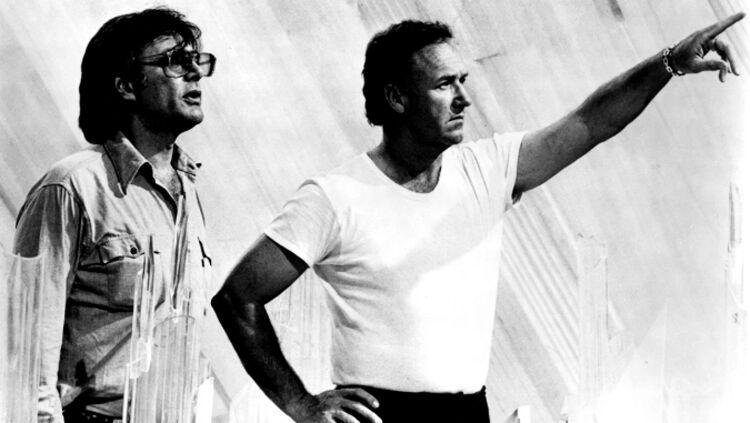 A lot of what made "Superman" work can be credited to Donner. While the scale of the film is epic — complete with a sweeping John Williams score, stunning cinematography by Geoffrey Unsworth, groundbreaking flying effects and a top-billed 10-minute appearance by Marlon Brando as Supe's papa — it is the smaller elements that make "Superman" stand the test of time.
Christopher Reeve's charming performance as Clark Kent/Superman makes the film work, and it works best when he's paired with Margot Kidder's Lois Lane. They have a light and authentic chemistry and there's humor and tenderness in their relationship. That's the heart of the film.
Donner was labeled an action/adventure director, but not enough is said about Donner's skills with comedy. The Daily Planet scenes in "Superman" have the feel of classic screwball comedies. Reeve even based Clark Kent on Cary Grant. That comedic touch carries over to all of Donner's projects.
"Lethal Weapon" wasn't the first buddy cop film, but it remains one of the best because of the strength of the relationship between suicidal wildcard Martin Riggs (Mel Gibson) and perpetually-on-the-eve-of-retirement Roger Murtaugh (Danny Glover). The performances of Gibson and Glover sell the heavier emotional content of the film but also allow for lighter moments as their reluctant partnership becomes a friendship.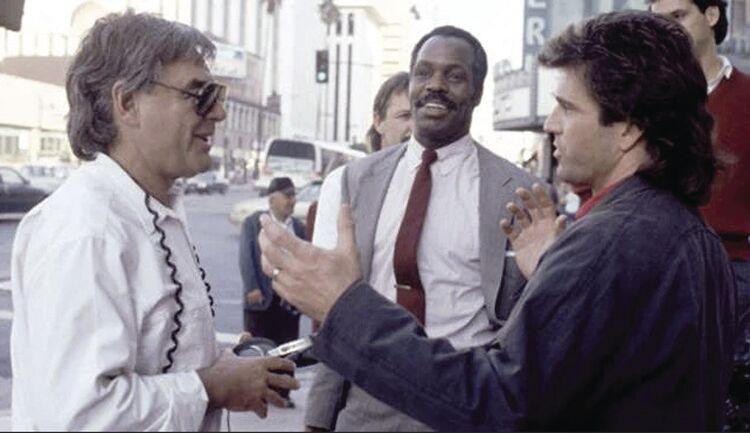 That friendship would be further developed over three sequels in what is one of the most consistently enjoyable action franchises. Again, this a tribute to Donner who helmed all four films. It is clear he was a huge factor in why Gibson and Glover kept coming back.
Gibson did two other films with Donner, "Conspiracy Theory" and "Maverick." While "Conspiracy Theory" is an adequate action film, "Maverick," an adaptation of the TV series, is a great, underrated Western comedy.
"The Goonies" is essentially a Spielberg-produced kid-version of "Indiana Jones." While there are action set pieces, "Goonies" is most remembered for the camaraderie of the kid cast and the villainous Fratelli family. Donner had a way of bringing the best out of his casts and allowing for a natural chemistry to develop.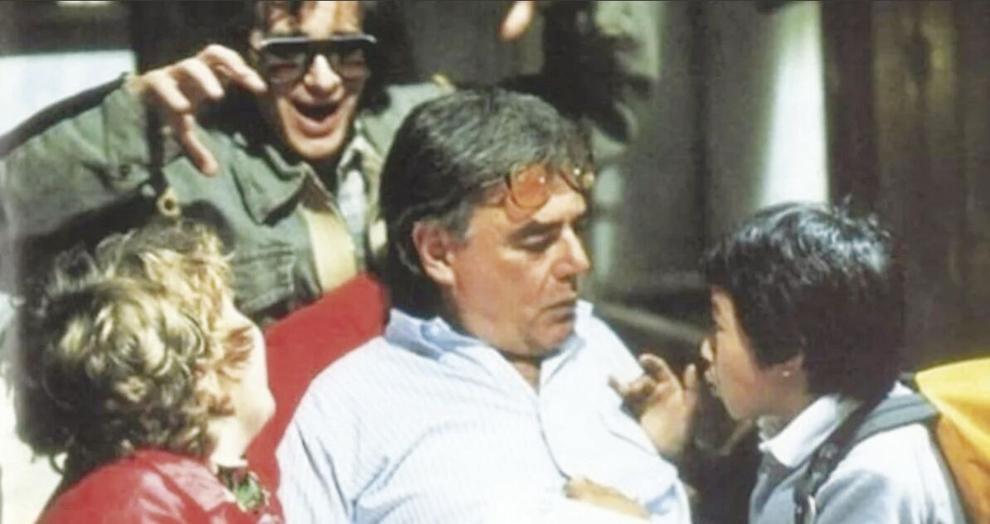 "He attracted attention and laughed like no man had ever laughed before," "Goonies" star Sean Astin wrote on Twitter. "Dick was a lot of fun."
In 1985, in addition to "The Goonies," Donner directed the medieval fantasy-adventure romance "Ladyhawke." "Ladyhawke" has a timeless quality due to the central romance between Rutgar Hauer and Michelle Pfeiffer as lovers who are cursed to be separate as Hauer becomes a wolf by night and Pfeiffer a hawk by day. There's also a nice, if anachronistic, comedic performance from Matthew Broderick. It works because of the chemistry of the cast.
Donner only made two outright comedies, the forgettable "The Toy" with Richard Pryor, and "Scrooged" with Bill Murray. Upon its release, critics called "Scrooged" an unfunny mess, but it has become a Christmas classic for those who appreciate its sardonic edge. Murray is reliably funny, but Donner pulls out some genuinely warm moments in his scenes with Karen Allen.
Donner's last film was 2006's "16 Blocks," a throwback thriller with Bruce Willis as an alcoholic cop who has 118 minutes to get a witness (Mos Def) 16 blocks to a courthouse. Naturally, things don't go smoothly. It is a simple premise that is elevated by the performances of its leads. This is a recurring theme of Donner's filmography, and the unsung hallmark of his work.
Donner was an actor's director that brought out great performances in genre films.
"Dick made it fun, and that's why the films turned out that way, too," Gene Hackman who played Lex Luthor in the "Superman" films told The Hollywood Reporter.
That is the special quality he should be remembered for.