Michael Carl Emanuelson, 27, of Silver Lake, N.H., passed away Tuesday, Aug. 24, 2021.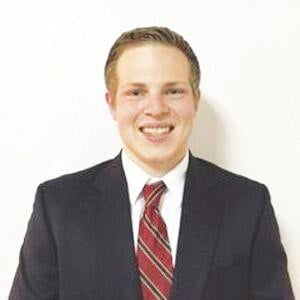 Michael was born on Jan. 25, 1994, in Wellesley, Mass., to Ward and Ellen (Yandolino) Emanuelson. He (Michael aka Bagels) graduated from Kennett High School in North Conway, N.H., in 2012.
In 2016, he received his bachelor's of science (magna cum laude) in biochemistry (mathematics minor) from Regis College in Weston, Mass. Subsequently, Michael pursued advanced studies in Finance at the University of Nottingham, United Kingdom. He was employed as a financial advisor with McAdam Financial in Boston.
Michael was passionate about sports and academic excellence. At Kennett High School, he was a dedicated football letterman and an enthusiastic lacrosse defenseman and varsity team captain. At Regis College, he was captain of their first NCAA Men's Varsity Lacrosse Team, which won the championship.
He was on the NCAA Student Athletic Advisory Committee and received the All-high Academic Team award for players who exhibit academic as well as athletic excellence, three times. As Men's Lacrosse Representative, he coordinated activities with Team Impact, a program to improve quality of life for children with special needs through their participation in collegiate athletics.
Additionally, he received the Most Improved Player Award, Scholar-Athlete Award, and the Coaches Award. While pursuing an accelerated Masters on scholarship at Nottingham he played, coached, and developed training programs to bring his team to finish third place in the nation.
Michael was happiest while playing lacrosse and being around those he loved. His kindness and laughter were contagious. He had an upbeat disposition, always wanted to make everyone around him feel comfortable, and always had a joke to share. He had a special spark and a generous caring heart.
Michael is survived by his mother Ellen (Yandolino) Emanuelson; his father and stepmother, Ward and Susan Emanuelson; his brother Matthew; his stepbrother Christopher Dubois; his stepsister Whitney Dubois; paternal grandparents, Carl and Diana Emanuelson; stepgrandmother Edith Streichner; and many aunts, uncles, and cousins.
Michael is preceded in death by his loving maternal grandparents Jean and Philip Yandolino
The visitation will be held at Furber and White Funeral Home in North Conway on Sept. 2, 2021, from 9:30 to 11:30 a.m. Flowers may be sent to the funeral home at 2925 White Mountain Highway in North Conway, NH 03860.
Following the visitation on Sept. 2 at 1 p.m. a Mass of Christian burial will be held at St. Joseph Catholic Church in Center Ossipee, N.H.
Following the Mass, a reception will be held in the church hall.
We request that everyone attending his visitation, funeral and reception wear masks