Joseph Leo Milotte Jr., 90, of Naples, Fla., passed away suddenly at home Friday, Nov. 12. He was the beloved husband of Ellen M. (Stoltze) Milotte for 50 years and the father of Andrea M. Milotte of Monmouth, Maine.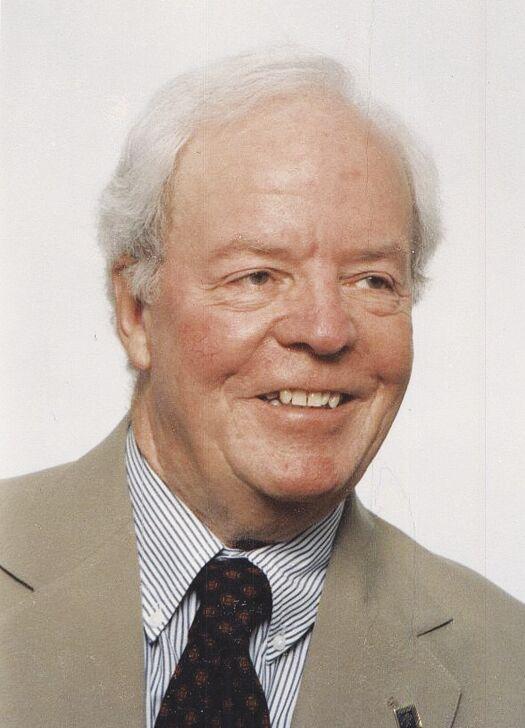 Leo was born in Boston on Sept. 8, 1931, son of the late J. Leo Milotte Sr. and Rose (Galvin) Milotte. He was raised and educated in Lynnfield, Mass., before relocating to North Conway, N.H., where he resided with his family for 32 years. Upon retirement, Leo and Ellen moved to Naples Fla.
Leo attended the Bentley School of Accounting and Finance in Boston and was involved in the insurance and real estate industries for most of his professional career. He was the founder and president of Milotte Associates in North Conway, where he provided real estate brokerage and appraisal services for both residential and commercial properties. He also instructed real estate courses at both the Franconia College and the New Hampshire Technical Institute.
Leo served in the Army during the Korean Conflict. He also was an avid bridge player and enjoyed skiing, tennis and traveling with his wife and daughter. He was a longtime member of the Makusue Ski Club of North Conway, where he met Ellen.
Besides his loving wife and daughter, he leaves his brother Robert W. Milotte of Middleton, Mass., and many nieces and nephews and close longtime friends. Leo was predeceased by his sisters, Mary P. Bryant of Lynn, Mass., and Clare B. Brodbine of Peabody, Mass.
A private service was held in Naples, and a memorial celebration of his life will be held for family and friends at a later date.