For years, transgender characters in mainstream media have been played by actors who are cisgender — people whose gender identity matches the sex that they were assigned at birth.
Having actors with name recognition like Jared Leto in "Dallas Buyers Club," Eddie Redmayne in "The Danish Girl" or Jeffrey Tambor in the series "Transparent" helped to sell these films and series to mainstream audiences. These performances drew attention to a group of people who are largely misunderstood and often demonized.
Those performances and similar ones, such as Hilary Swank in "Boys Don't Cry" or Felicity Huffman in "Transamerica," tend to garner award attention because the organizations handing out the awards are drawn to performances that are transformative because the acting is more showy.
This is also why the Academy Awards are fond of actors playing historical figures (see Rami Malek's win this year for his portrayal of Freddie Mercury) or when beautiful actresses make themselves ugly (see Charlize Theron in "Monster" or Nicole Kidman in "The Hours").
While having established and popular cisgender actors in trans roles helps to normalize the idea of people being transgender, it can also be problematic. Not taking anything away from the quality of the performances, but it confuses the issues for people for whom the idea of transgender is still new. Having non-transgender actors in these roles, makes it seem like being trans is dressup and a choice rather than people living as their true self.
Recently, television has been leading the way where film hasn't by having actors who are trans and non-binary — those who are gender fluid or don't identify with either gender — playing trans roles.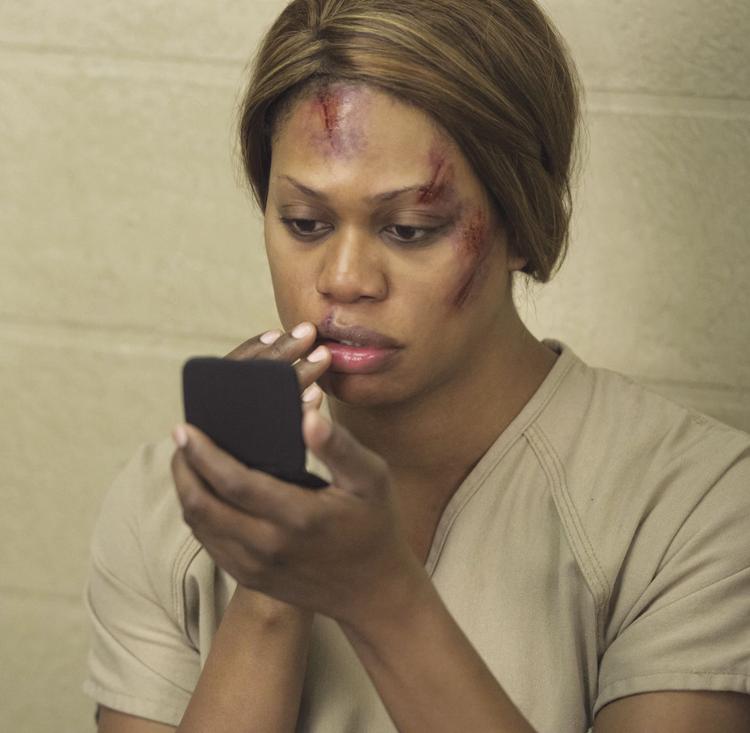 Netflix's "Orange is the New Black" was the first out of the gate in 2013 with trans actor Laverne Cox as Sophia. Her portrayal showed the complexities of being a trans woman in an all-women's prison. In flashbacks, we see when she was a man as well as her interactions with her ex-wife and son. It is a relatable human and harrowing performance. It made Cox a household name, and even led to her playing Frank N. Furter in Fox's TV remake of "Rocky Horror Picture Show."
The progressive "Orange" also had prominent roles for non-binary actors Asia Kate Dillon and Ruby Rose, both of whom went on to have roles in the "John Wick" franchise. Dillon plays a non-binary character on Showtime's "Billions" and Rose is set to star as a lesbian incarnation of Batwoman in CW's latest DC superhero series.
More recently, FX's "Pose," a series about the African-American and Latino trans, gay and gender-nonconforming ballroom culture scene in New York City in the 1980s, features several trans actors. "Pose" is crucial because it is a show about the LGBTQ world, but sadly, a lot of people won't watch the show for that very reason.
So, it is perhaps even more noteworthy that there are mainstream genre series that have embraced incorporating trans characters and actors, as this introduces the idea of being trans to those who might not otherwise encounter or seek out stories about it.
In 2018, "Grey's Anatomy" had a two-episode transgender story arc with a trans woman and fellow doctor (trans actor Candis Cayne) requesting an experimental new vaginoplasty.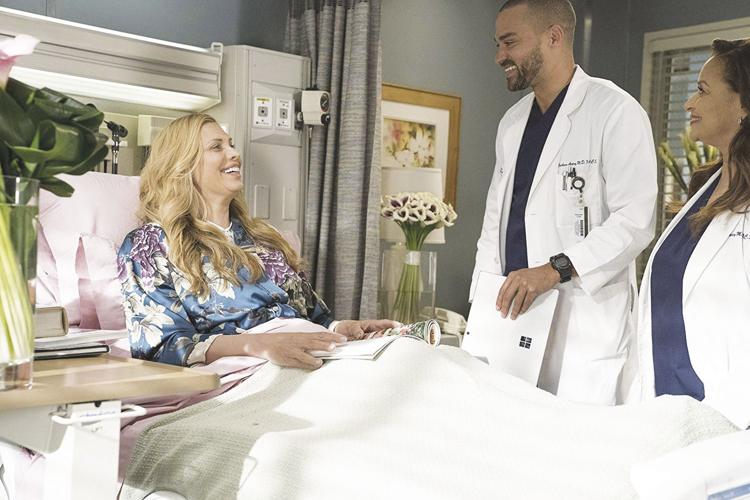 It is a huge step forward that a popular and long-running medical drama on the ABC network would take on such a plotline, but, as is often the case with the genre, it was an issue-of-the-week story. Once it was resolved, the character was never seen again.
A month earlier, "Grey's Anatomy" addressed transgender in a far more meaningful manner by having an intern (trans actor Alex Blues Davis) come out to his boss (Chandra Wilson) as a "proud trans man." What made this significant was this wasn't a one-and-done episode for the character. In fact, Davis' Casey Parker had been a recurring character since 2017 and had appeared in five previous episodes before the reveal that he was transgender.
This shows an effort to establish Casey Parker as an individual rather than someone solely defined as a transgender man. Davis also didn't disappear from the show after the reveal. He has made 23 total appearances on the series, with the most recent episode being this past March.
The delay on his transgender reveal is also important because it dispels the misconception that you can always "tell" when someone is trans. No one would've been the wiser if the character hadn't been revealed as trans, which is why it is so important that trans actors be allowed to play trans characters.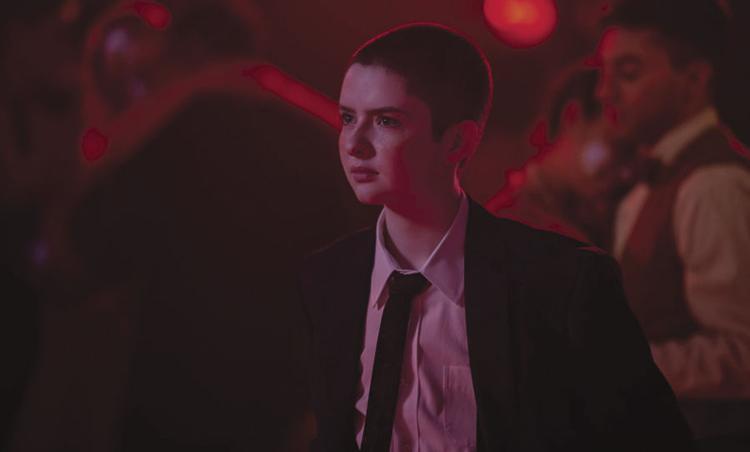 Season one of Netflix's "The Chilling Adventures of Sabrina," a darker take on "Sabrina the Teenage Witch," introduced Susie (non-binary actor Lachlan Watson) as one of Sabrina's friends. For much of season one, Susie explores gender ambiguity and feels more comfortable in male clothes before deciding to transition and go by Theo in season two.
The story arc is handled with sensitivity and built slowly with Watson giving a sympathetic and likable performance. Even before deciding to transition, Theo is bullied for not conforming to traditional gender roles, but when Susie decides to live as Theo, there's acceptance and understanding from both friends and family. Even a bully comes around and apologizes.
This year, in season four of "Supergirl," the series introduced Nia Nal/Dreamer (trans actor Nicole Maines), television's first transgender hero. Nia is also an alien, which becomes a major plot point as much of the season focuses on the persecution of aliens.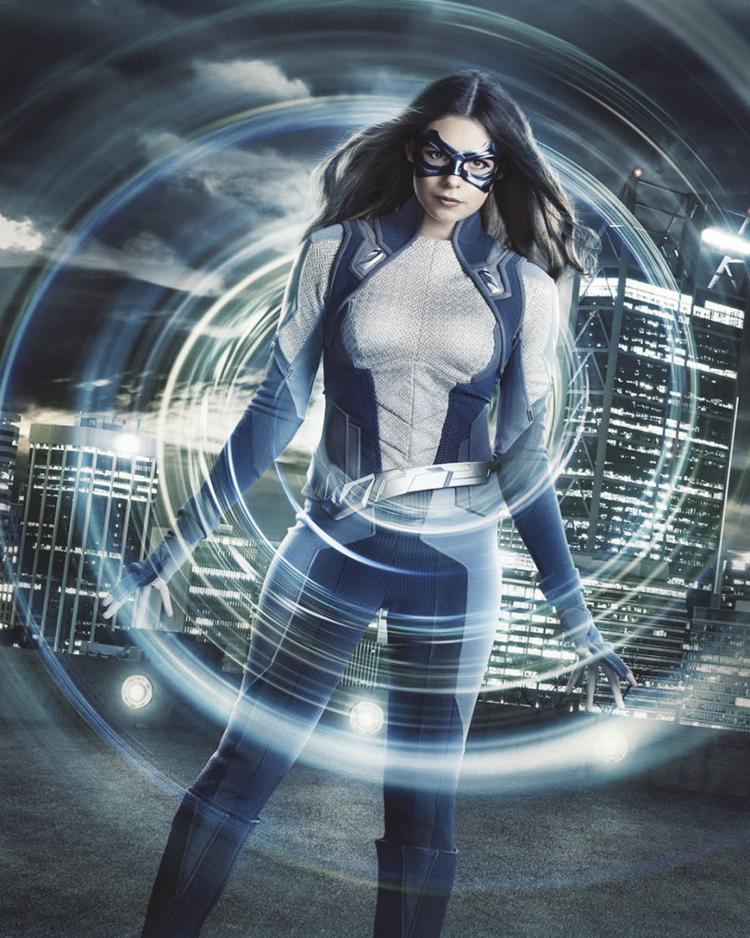 Nia is lucky because she is able to "pass" as both a human and a woman, but not everyone can. When Nia publicly shares her story and helps to remove the stigma associated with being an other, it is one of the most powerful and moving moments of the whole series.
Hopefully, movies will catch up with television. Maines is starring in the low-budget indie film "Bit," which focuses on a trans girl who falls in with four queer feminist vampires, who try to rid the city's streets of predatory men. It probably isn't going to capture a wide audience, but it is a start.
All these characters go a long way to remove negative stigmas associated with being transgender. It is also meaningful that the actors are themselves trans in terms of representation. It allows them to be seen for who they truly are.