Late in "A Beautiful Day in the Neighbor" — the film starring Tom Hanks as beloved children's TV host Mister Rogers — a journalist writing an article about Fred Rogers is told, "It isn't really about Mister Rogers, I mean it is, but there's a lot of you in here."
The same can be said about the film. In many ways it isn't about Rogers — at least not in the sense of a traditional bio-pic — but at the same time, it is completely about him.
Much of the film focuses on Lloyd Vogel (Matthew Rhys), a fictionalized version of the author of the 1998 Esquire article "Can You Say… Hero?" Screenwriters Micah Fitzerman-Blue and Noah Harpster and director Marielle Heller wisely realized the best way to get at the core of Rogers is to show him interacting with someone else.
Using the format of a journalist writing an article about a subject has become a tried-and-true structure for bio-pics and films based on true stories. Just this year, "Hustlers" used the same concept. But the way Fitzerman-Blue, Harpster and Heller employ the device is hardly conventional. "A Beautiful Day in the Neighbor" is one of the more inventive and bold bio-pics to ever grace the screen.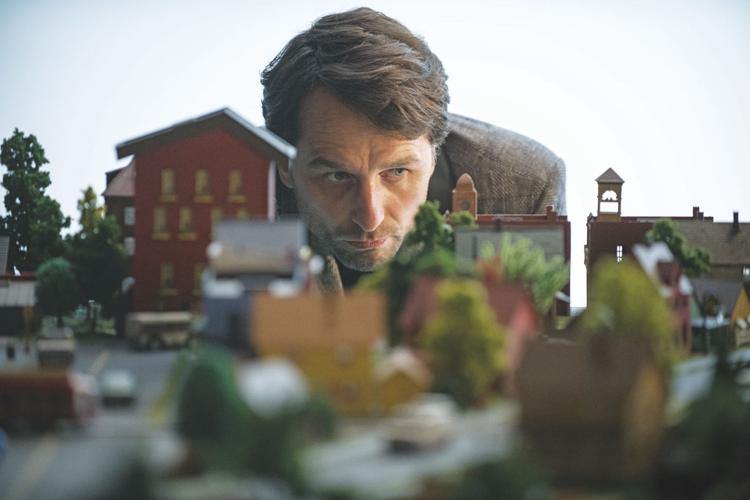 It is hard to even call "A Beautiful Day in the Neighbor" a bio-pic because it isn't a biography of Fred Rogers. We don't learn about his childhood or how he came to host "Mister Rogers' Neighborhood." For that there's the 2018 documentary "Won't You Be My Neighbor?" Instead we are given an impression of the man.
We don't gain any deep insights into who he was, but yet we know exactly who he was: a kind man, a good listener, a generous soul and a believer in the power of forgiveness.
"A Beautiful Day in the Neighbor" is structured as if it were an episode of his program and begins with a recreation of the familiar opening to the show. We are introduced to a picture board with doors that open to reveal photos of well-known characters from the show.
The last door opened reveals a picture of a battered Lloyd in a state of shock. We are then given the story behind the image. The film slowly backs into revealing that hardened investigative journalist Lloyd has been assigned to write a 400-word profile on Rogers — an assignment he feels is beneath him. After meeting Rogers, Lloyd declares, "He's just about the nicest person I've ever met, I just don't know if he's for real."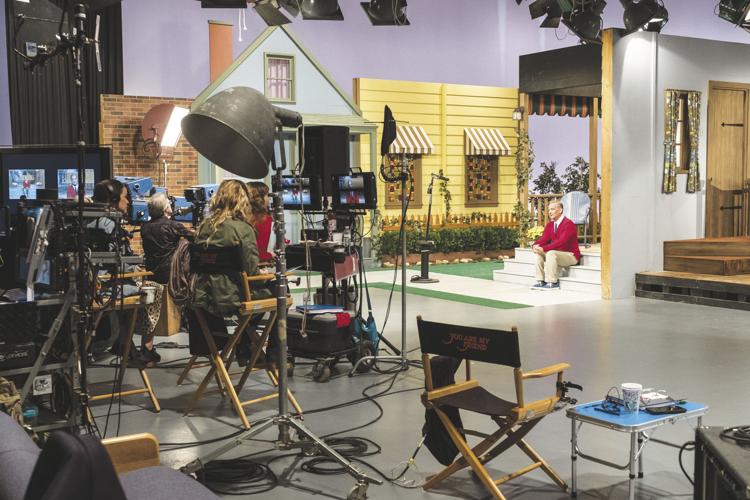 What follows is a series of encounters that slowly breakdown Lloyd's cynicism. This runs parallel with Lloyd finding the ability to forgive his father (Chris Cooper) for past transgressions. This makes the film sound generic and even hokey, but it is far from either in how it tells its story and the emotional honesty that is brought to the table by both the writing and performances.
Heller plays with the format of the movie, including the aspect ratio of the screen. She uses the squarish TV aspect ratio for scenes meant to emulate the show and a wider format for scenes that are part of the narrative of the film. Furthermore, the TV scenes are given the grainier quality of the TV show, while the narrative scenes have the more crisper look of film.
For scene transitions to different locations, Heller utilizes models that mirror the style of the ones used on "Mister Rogers' Neighborhood." It gives the film a whimsical, magical feel that perfectly captures the essence of the man the film is honoring.
Unexpectedly, one sequence has touches of a psychological thriller that morphs into a surreal dream. While this is quite possibly the last thing you'd expect in a film about Rogers, the sequence doesn't feel out of place because the film is exploring Lloyd's understanding of not only Rogers, but himself. Through Rogers, he grows to be a better person, just like Rogers hoped to help all the children who watched him to become the best versions of themselves.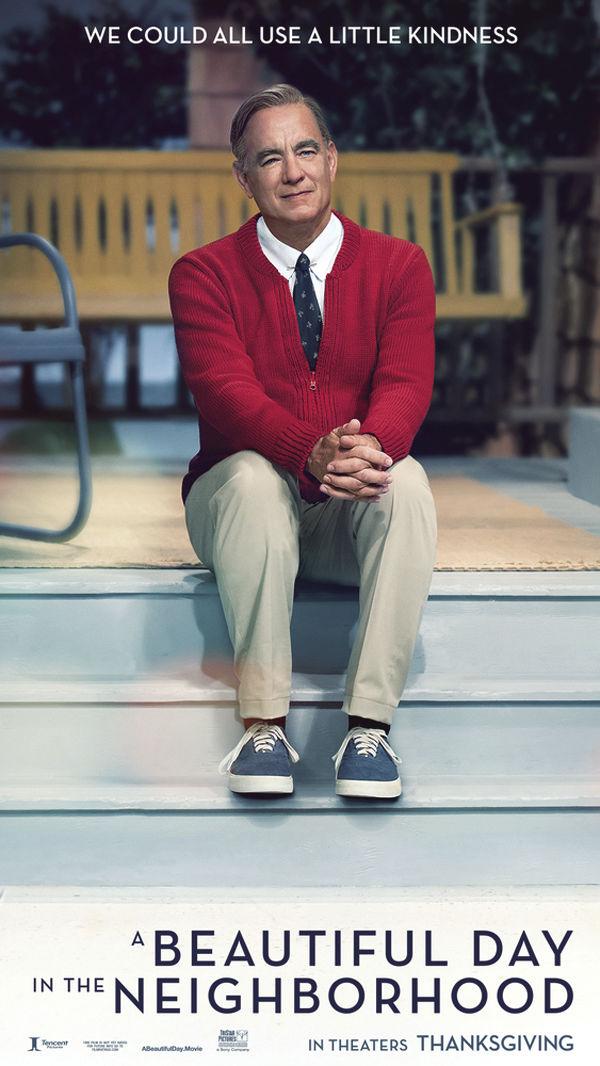 I haven't spoken about Hanks performance as Rogers yet, because, frankly, after a while you stop seeing Tom Hanks and simply see Fred Rogers. They could reboot "Mister Rogers' Neighborhood" with Hanks at the center and the show could pick up right where it left off when Rogers retired in 2001. Hanks captures Rogers' tone, mannerism and his warmth.
Rhys also gives a compelling performance. He's not a big name star but that's important because he is meant to act as our avatar. If he were a Brad Pitt or Bradley Cooper, it could be distracting.
Instead, we are able to focus on Rhys' performance. He does subtle work. Most of the time, he is stone faced. This is fitting as he a journalist trying to get a read on his subject and remain neutral. But then there are moments of sudden emotion — anger, tears and joy — as he slowly not only lets Rogers in, but his father and wife (Susan Kelechi Watson).
It is fitting that beautiful is in the title of the film because it is the most perfect word to describe "A Beautiful Day in the Neighbor." It is essential viewing.