Marie King Thompson died peacefully on July 23, 2020. She was 96 years old. She was a loving daughter, sister, aunt, mother, grandmother and great-grandmother.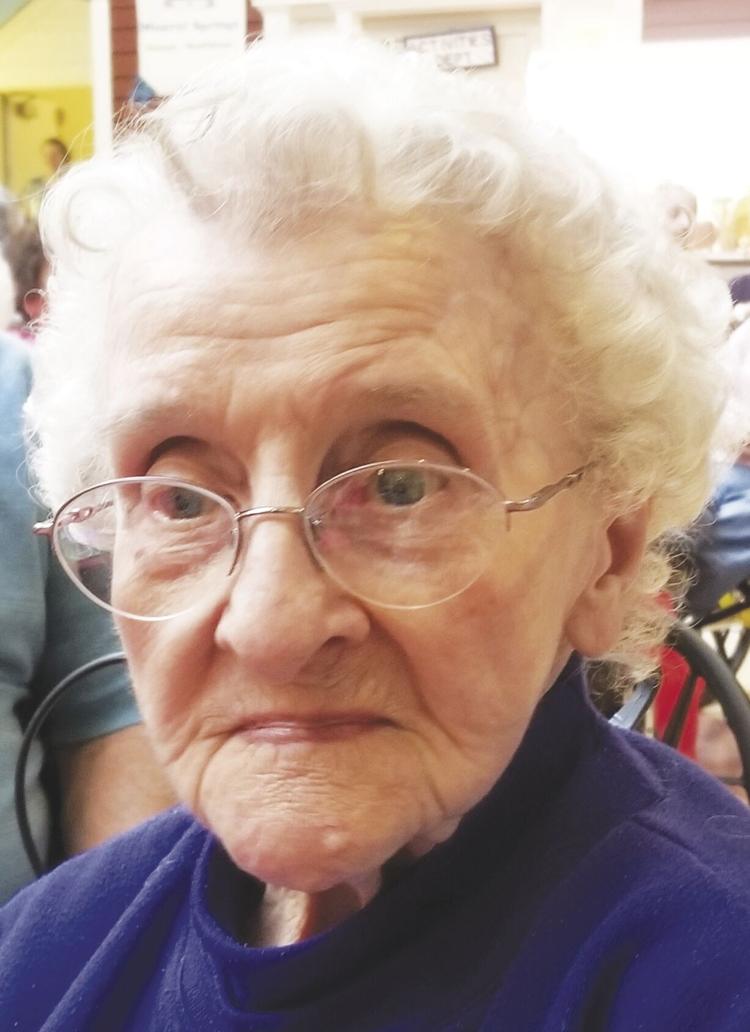 As one of 12 children, she was born, raised and lived her entire life in Conway, N.H.
She was predeceased by her parents, Ernestine and Narcisse King; 10 of her siblings; her husband Leslie Thompson; and grandson Roy Estey. She is survived by one brother Arthur King of Conway; and her five children, Robert Thompson of Conway; Linda Day and husband, Norman, of Naples, Fla.; Karen Estey of North Conway, N.H.; Shirley Hamlin and husband, Chuck, of Loudon, N.H.; and Kathi Brown and husband, Tim, of Tamworth, N.H. She was the proud grandmother of 10 grandchildren and great-grandmother of 12.
She graduated from Kennett High School, Class of 1942. She played basketball and softball during her high school years. She was a top bowler in the women's league at Northway Bowling Alley winning many trophies. Bingo was a Friday night outing back in the day as was spending Saturday mornings going to yard sales with her sister Ernestine. Of course, Ernestine drove as Marie never learned to drive.
Graveside funeral services will be held for family on Friday, July 31, at 10 a.m. at the Conway Village Cemetery. In lieu of flowers donations can be made to Visiting Nurse Home Care and Hospice of Carroll County, P.O. Box 432, North Conway, NH 03860.
Furber and White Funeral Home are in charge of arrangements.