John J. Doyle Jr., 86, passed away on Aug. 12, 2019, at Riverwoods in Exeter, N.H., where had lived since December. He was the husband of the late Elaine M. (Sirois) Doyle.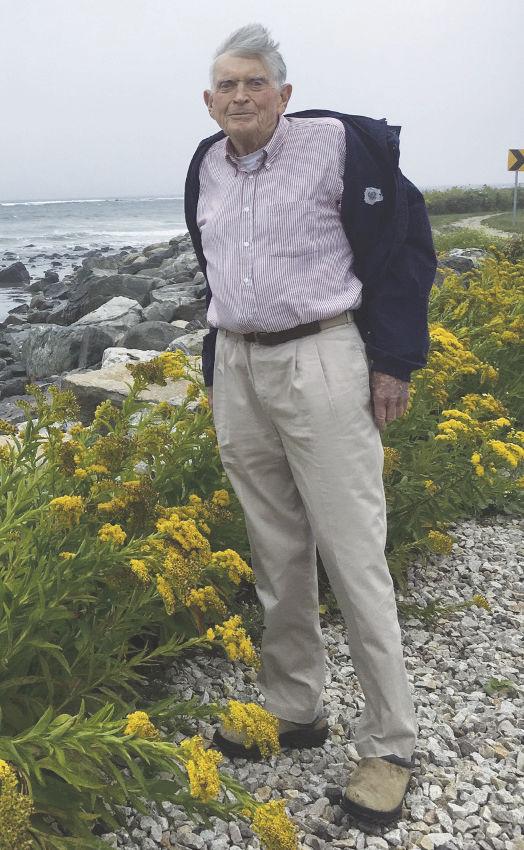 Born in Peabody, Mass., on Nov. 6, 1932, he was the son of the late John and Katherine (McLaughlin) Doyle. John was raised and educated in Peabody and graduated from Peabody High School. He went on to receive his bachelor's and master's degree from Salem State College. John was vice principal and teacher at the Center School for 40 years in the City of Peabody. He was a member of the 2nd Corps. of Cadets, based at the Salem Armory and served in the National Guard for 20 years.
Known to his grandchildren and many others that loved him as "Pa," John enjoyed skiing in the Mount Washington Valley, snapping along to songs during Happy Hour at the Shannon Door Pub in Jackson, N.H., West Beach days in Beverly Farms and gardening, wherever he found himself spending time.
He loved time with his family and friends, especially reading to his grandchildren when they were young. Never one to sit still, he could often be found with a paint brush or weeding stick in his hand and a kid by his side. He was a lifelong educator and learner. He never went anywhere that he didn't find a historical connection to.
John and Elaine loved to travel, both in the United States and to Canada and Europe. He was a history buff who enjoyed reading and discussing history as much as he could on the subject.
He is survived by his daughter, Marie E. Doyle of Seabrook, Mass.; his grandchildren, Katherine Elizabeth, Roger Doyle, Hannah Marie and Michael Joseph Ellis; and many nieces and nephews. He was predeceased by his daughter, Claire Doyle Ellis; and his sister, Jane Bell.
His funeral Mass will be celebrated at 9 a.m. on Monday, Aug. 19, in St. Mary of the Annunciation Church at 24 Conant St. in Danvers, Mass. Burial will follow in Annunciation Cemetery in Danvers. Visitation will be held from 4 to 7 p.m. on Sunday at C.R. Lyons & Sons, Funeral Directors at 28 Elm St. in Danvers.
In lieu of cut flowers, send perennial flowers so his memory will live on with them or donations in John's name to Peabody Scholarship, c/o Riverwoods Exeter, 7 Riverwoods Dr., Exeter, NH 03833 or Cara Rince Scholarship Fund, c/o Murray Academy of Irish Dance, P.O. Box 70, Stratham, NH 03885.
Online condolences and direction may be found at lyonsfuneral.com.
To plant a tree in memory of John Doyle, Jr. as a living tribute, please visit Tribute Store.