Gail Weiner Nixon, born on Oct. 18, 1945, in Buffalo, N.Y., died Jan. 10, 2020, in Portland, Maine, from a brain aneurysm. She was 74 years of age.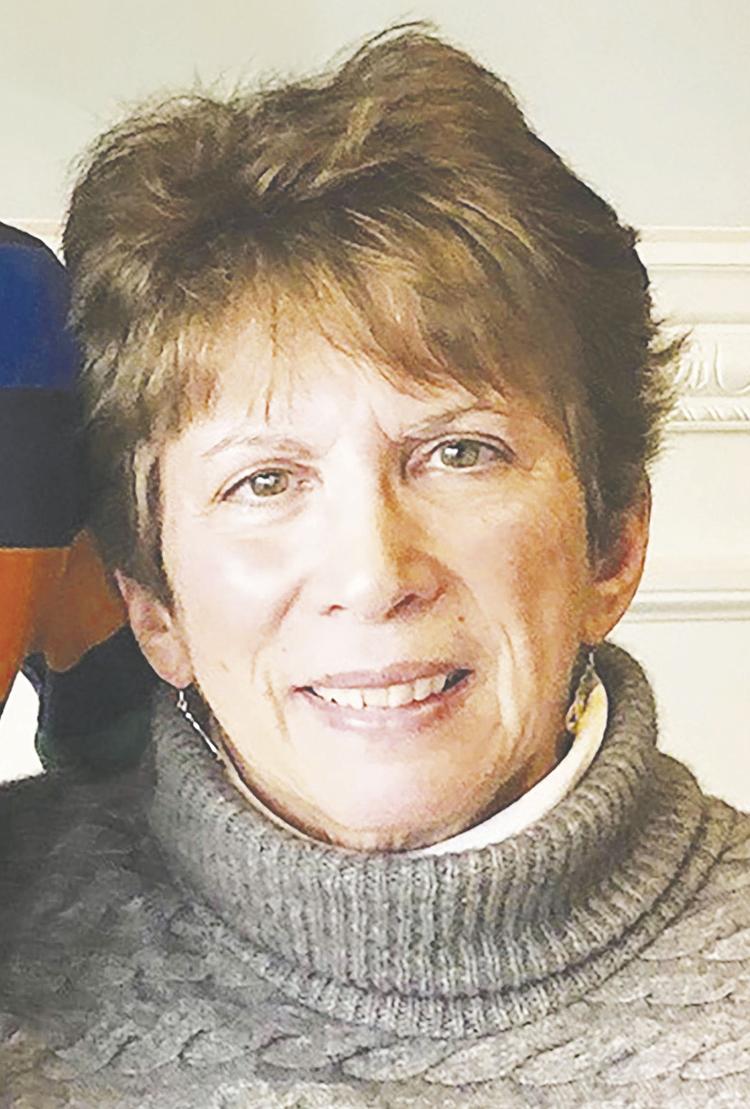 Born in Buffalo, N.Y., and raised by her adoptive parents in Shaker Heights, Ohio, Gail went on to attend Cornell University. She later moved to Chicago, Ill., where she was a contract computer programmer.
Gail met and married Charles Jensik, and they subsequently moved to Central Pennsylvania. Chuck and Gail had three daughters — Nancy (born 1975), and twins Katie and Christy (born 1978). Gail was an active community member in Carlisle, Pa., as well as a loving and devoted mother to her girls. Later on in life, Gail met Ted Nixon of Fryeburg, Maine. They married in 2008 and spent a happy marriage residing in Stow, Maine, and Waterford, Maine, until her death.
Gail loved people, and people loved Gail. During her years in Maine, she enjoyed her homes in Stow, and then more recently in Waterford, where she delighted in entertaining friends and family.
Gail loved to cook, and showed her love of others through her culinary and baking skills. Never one to be satisfied with a recipe, she would frequently present one of her creations at the dining table, only to describe to her guests the ways in which she had adjusted the ingredients or adapted the recipe. She would often follow this up with a self-assessment on the success of the project. She was famous for her standing rib roast and Yorkshire pudding dinners.
Gail loved Waterford, and was energetic and committed to her role as a community member. She loved her church, and was recently elected Head Deacon. She loved music, and enjoyed singing in the church choir as well as community choirs.
Gail and Ted volunteered at the Waterford Public Library, the Thrift Shop at Fryeburg Congregational Church, and frequently cooked and helped out at the Dinner Bell in Fryeburg. Above all, Gail was a dedicated, loving and devoted mother and grandmother. She was so proud of her daughters, Nancy, Kate and Christy, and of her grandson, Eliot.
Gail is survived by husband, Ted Nixon of Waterford, Maine; daughters, Nancy Jensik of Portland, Maine; Kate Jensik of Concord, N.H.; and Christy Jensik of Concord; son-in-law, Nicholas White of Concord; grandson, Eliot White of Concord; half-sister, Mary "Liz" Primiano of Cleveland, Ohio; stepson Jim Nixon of Conway, N.H.; stepdaughter Pat Nixon of Center Conway, N.H.; stepson Curt Nixon of Madison, N.H.; and her beloved horses, dogs and cats.
A celebration of Gail's life will be held on Friday, Jan. 17, at 11 a.m. at Waterford Congregational Church at 15 Plummer Hill Road in Waterford. A reception will be held next door to the church at Wilkins House.
Donations may be made in Gail's name to the ASPCA by going to tinylink.net/zWGx3.
Arrangements are under the care of Chandler Funeral Homes and Cremation Service at 45 Main St. in South Paris, Maine.
Families and friends may share memories and condolences online at chandlerfunerals.com.
To send flowers to the family of Gail Nixon, please visit Tribute Store.