Frederick Mark Gagnon, 78, passed away from a six-month battle with cancer in North Conway, N.H.,  at Mineral Springs on Thursday, Nov. 9, 2017, at 7:41 a.m.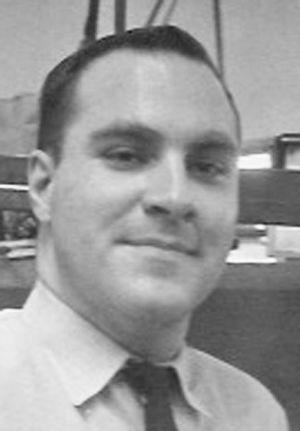 Fred was born at Memorial Hospital in North Conway on Sept. 21, 1939, to Margaret (Chick) and William Gagnon.
He graduated from Kennett High School with the Class of 1957, and remained good friends with many of his classmates.
After a year at Boston University, Fred graduated from the University of California in Berkeley in 1961, when he joined the Air Force. He always wanted to be a pilot, but the Air Force had other plans for him. He studied radiation analysis, the quantitative and qualitative evaluation of radio active isotopes, and later on worked for Lawrence Radiation Laboratory.
Fred worked in Oakridge, Tenn., and as the sales manager of Tennelec, which made sophisticated electronics for the nuclear measurements industry, he traveled all over the world, visiting reps in Netherlands, Norway, Sweden, Denmark, France, Germany and Italy. He also traveled to every state in the United States.
From 1972 to 1984 he settled in a lovely home in Atlanta, and after that he owned coal mines in "West, By God, Virginia" and other places in the South.
From 1984 to 1992 he lived in London, getting involved with the investment banking industry. Fred later lived in Stockholm and Hong Kong and in all of these places he made fast friends. His sense of humor was legendary, and he had a brilliant mind.
Freddy was both a gourmet and a gourmand. Not only was he a fabulous cook, he also appreciated great food everywhere he went. He loved the Patriots, the Red Sox, and pretty much any football or baseball game he could watch.
He was also a voracious reader, especially anything related to history, but he also liked a good mystery or the excitement in novels by David Baldacci and Brad Thor. Finally, he did become a pilot, which started a life-long love of airplanes. To quote our friend Jonathan Spears, "Fred was a raconteur with lots of stories that were as compelling as they were frequently funny."
Fred returned to the Mount Washington Valley in 1995, and he had wonderful friends who meant the world to him. You could find him at the Palmer House Pub every Thursday and Sunday with his great friends, at the Snowvillage Inn for special events, at the Eaton Village Store having breakfast or lunch, and at the Stone Mountain Arts Center as often as he could. His favorite music was classical, jazz, and opera, especially "Nessun Dorma" from Turandot.
Fred was predeceased by his mother, Margaret (Chick) Glacken; his father, Bill Gagnon; and his cousin, Arthur Desjardins. He leaves behind the love of his life for over 20 years, Nancy E. Williams of Eaton; his cousins, Elaine Desjardins of Redstone, N.H. (and her friend John); Nancy Desjardins (and her husband Shawn and her son Jonathan Vasilliades) of Center Conway, N.H.; Donna Brown of Merrimack, N.H.; and Linda Kallfelz (husband Charlie) of Milton, N.H.; his mother's goddaughter and longtime friend, Sandy Parker of Center Ossipee; and Kenny Burns, who was just like his brother, from Atlanta.
Since Fred's booming voice saying "Beautiful" at Stone Mountain Arts Center was legendary, in lieu of flowers, any contributions may be made to the Stone Mountain Arts Center in Brownfield (as they continue to expand their fabulous venue), c/o Carol Noonan, 695 Dug Way Road, Brownfield, ME 04010, or to Jen's Friends Cancer Foundation, P.O. Box 1842, North Conway, NH 03860.
A remembrance of his life will take place on Tuesday, Dec. 12, at 11 a.m. at the Little White Church in Eaton, N.H.