Clyde Wellington Merrill, 91, of North Conway, N.H., passed away peacefully at home Saturday, July 13, 2019, with his family by his side.
He was the son of the late William and Lena Merrill. Clyde is survived by his loving wife, Irene, of 66 years; his sister, Patricia Irish; and his brother, William Merrill Jr. He was preceded in death by his sister, Gail Shackford.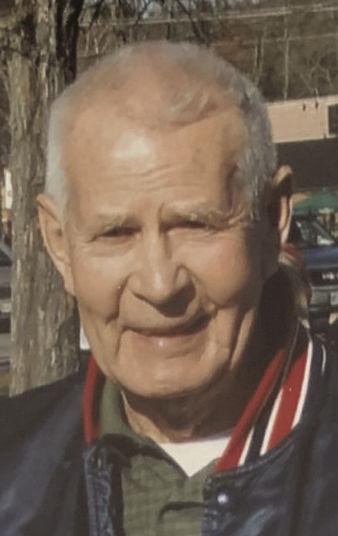 His family includes his daughter, Nancy France and her husband, Craig, of North Conway; his son, Scott Merrill and wife, Penny, of Conway, N.H.; his daughter, Diane Rechel and husband, David, of Ooltewah, Tenn., and son, Glenn Merrill and wife, Michelle, of Center Conway, N.H. He also has six grandchildren, Melissa Rendleman, Kerry Dettorre, Jenny France, Meghan Rechel, Whitney Witchley and Tyler Merrill. He also has eight great-grandchildren.
Clyde was a member of the Navy and served his country in World War II. After returning from the Navy, Clyde managed the North Conway and Conway IGA as well as served 38 years on North Conway Fire Department with the last seven as the chief. He retired from the fire service on Jan. 1, 1993. He was also assistant scout master for Boy Scout Troop 150 for several years.
Clyde was a born again Christian, who devoted his life to helping others. He enjoyed spending time with his family.
Visiting hours will be held on Wednesday, July 17, from 6 to 8 p.m. at Furber and White Funeral Home in North Conway. Funeral services will be held on Thursday, July 18, at 11 a.m. at the First Church of Christ Congregational. A burial service will follow at the North Conway Cemetery. All are welcome to join the family afterwards for a reception at the North Conway Fire Department.
In lieu of flowers, donations may be sent to The North Conway Firefighter's Association at P.O. Box 218, North Conway, NH 03860 or St. Jude Children's Research Hospital at 262 Danny Thomas Place Memphis, TN 38105.
To send a message of condolence, or for more information, go to furberandwhite.com.
To plant a tree in memory of Clyde Merrill as a living tribute, please visit Tribute Store.