Beatrice B. Head, 92, of South Chatham, N.H., died Sunday, Jan. 5, 2020, peacefully at her home with her family by her side.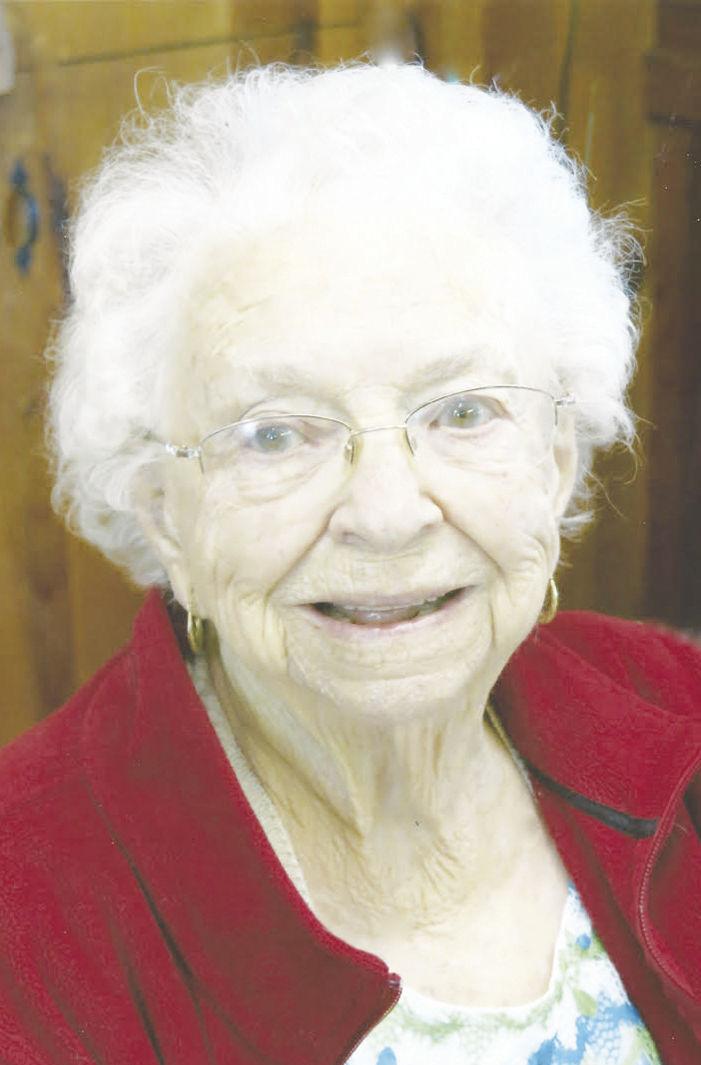 She was born May 20, 1927, in Fryeburg the daughter of Elmer and Susan (Jewett) Baker. She attended Fryeburg Academy, and worked as a teller for Casco Bank (now Key Bank) in Fryeburg for many years. She was known and loved for her infectious smile and friendly personality.
Beatrice enjoyed cooking, collecting cookbooks, playing cribbage, feeding and watching her birds and going for her daily rides. She was very social, continually visiting neighbors, friends and relatives; folks will miss seeing her weekly trips to the Dinner Bell. She was a member of the Red Hats Society, the North Fryeburg Cemetery Association and the Chatham and Fryeburg Historical Societies.
She will be dearly missed by her children along with the entire family. Her children include Terrance "Terry" McAllister and wife, Sandy, of Southington, Conn.; Deborah "Debbie" Smith of East Conway, N.H.; H. Earl Wentworth and wife, Jennifer, of Casa Grande, Ariz.; Clara Fox and husband, Tom, of Meridian, Ind.; Dwight "Ike" Wentworth and wife, Cindy, of Valdosta, Ga.; Perley Head and wife, Louise, of South Chatham; 14 grandchildren; 13 great-grandchildren; and several nieces and nephews. She is predeceased by her husband of 38 years, Richard P. Head (d. 1994).
The family would like to extend heartfelt thanks to the Visiting Nurse Home Care & Hospice of Carroll County and Western Maine for their care and concern.
Arrangements are in the care of the Wood Funeral Home at 9 Warren St. in Fryeburg, Maine.
A graveside service and celebration of life will take place later in the spring. All whose lives have been touched by this incredible lady are invited to attend once the date is announced. If you wish to express condolences, tributes, fond memories and receive the celebration of life details go to woodfuneralhome.org.
The family asks that in lieu of flowers, consider a donation made in her memory to Fryeburg Rescue, P.O. Box 177, Fryeburg, ME 04037 or Saco Valley Fire Department, 148 North Fryeburg Road, Fryeburg, ME 04037.
To plant a tree in memory of Beatrice Head as a living tribute, please visit Tribute Store.