CONWAY — Mountain Top Music Center's First Friday concert at the Majestic Theatre at 36 Main St. in Conway Village at noon on Jan. 14 will feature the music of Fiona Howell and Chris Gray, two Celtic musicians with who specialize in bringing the music of Ireland to audiences across New England and beyond. This event was original schedule for Jan. 7 but was postponed due to weather.
First Friday concerts are free to the public. Donations are gratefully accepted. Proof of vaccination or a negative COVID test is required for attendance, and masks are strongly recommended. Donate in advance at mountaintopmusic.org/concert-series or at the door.
Fiona Solenne Howell is a classically trained flutist and vocalist of Breton, Irish, Scottish and Welsh descent who's "gone rogue" and returned to the music of her Celtic ancestors. She plays the Irish flute and a variety of whistles and sings in Irish and English. She's recorded several CDs and appeared with groups across New Hampshire, Maine and New Orleans.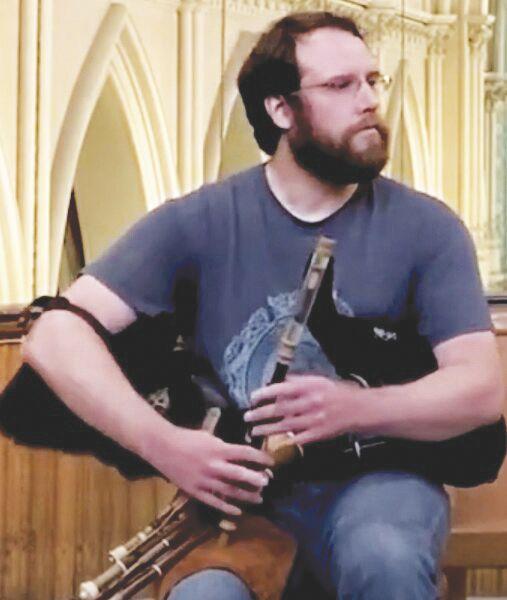 Gray, one of Fiona's frequent collaborators, is a Celtic musician and oil painter who lives on Mount Desert Island, Maine. He plays the great Highland bagpipes, the Irish uilleann pipes, low whistles and bodhran. He's performed throughout New England and Ireland.
For this concert, he'll play the uilleann pipes, the traditional pipes of Ireland. The pipes' name, which incorporates the Irish word for "elbow," comes from their method of inflation: a small set of bellows is strapped around the player's waist and one arm. The bag that the bellows fills is clamped under the player's other elbow, which squeezes the bag to control the flow of air.
Enjoy the haunting music of this rarely heard instrument.