There are two new books out by the well-known New Hampshire writer Dan Szczesny of Manchester, both published by Hobblebush Books.
One is a continuation of stories he gathered in his year researching his previous book called "The White Mountain: Rediscovering Mount Washington's Hidden Culture," published in 2018. The new book, which is a modest 75 pages and contains 10 stories, is called "Stories from the White Mountain: More Tales from New Hampshire's Highest Peak."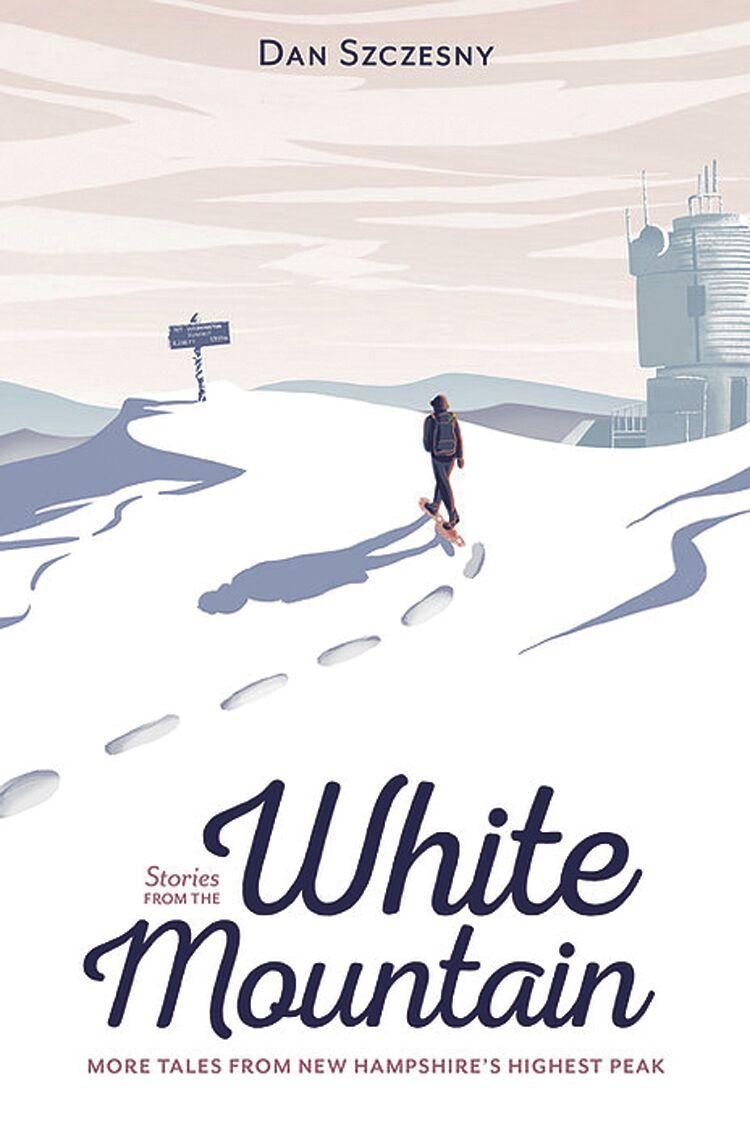 I talked with Szczesny by phone this week.
"You know," he said, "When you extensively research for a book like I did in my year immersed in Mount Washington, what you can finally fit in the book is a small percentage of the research."
Like most people, during the pandemic he felt restricted as a non-fiction writer. Talking to his publisher, they came up with the idea of a modest tome with more stories he had already gathered from the mountain. They did it. A couple of the stories are more expanded versions of ones from the previous book.
I approached reading the book without any preference to like it or not. I picked a quiet and cloudy afternoon, and relaxed with it.
Szczesny is a good writer, able to fashion phrases describing people and their interaction with each other and the environment almost like a composer writing music. It is an inventive style and works. You can tell he likes to write.
I learned new things from each story. The two expanded stories from the previous book were about a woman he interviewed in her 90s who worked at AMC Pinkham Notch Camp during World War II; and Alton Weagle, a colorful character born in Stark in 1911, whose relationship with Mount Washington was unique. These longer stories added depth to their character.
There is a chapter on the inimitable Marty Engstrom and another about a death on the Cog Railroad that I was unaware of before. There is one on how the summit of Mount Washington contributed to early map making in the mountains. That covers five of the stories, and the others are as interesting.
I finished the book with enjoyment. This is a good book to loan to friends, so they can have a couple hours immersed in stories of Mount Washington. In 2023, Szczesny and his publisher plan to come out with another book of Mount Washington stories.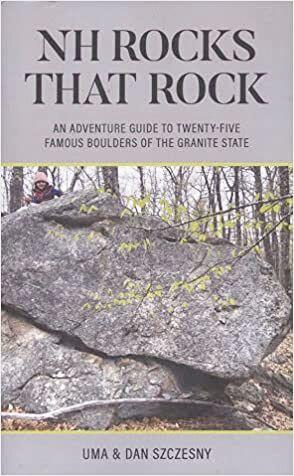 Szczesny's second new book, which he co-wrote with his 6-year-old daughter, Uma, is called "NH Rocks That Rock." The book promotes family-friendly activity. It is a list of 36 unique large rocks around the state that people can visit. Some are located road side, some are short hikes, and some longer hikes. They created a patch and certificate.
Because it is family-friendly, you don't need to finish all the longer ones, but only need to finish 25 and fill out a form to receive a patch designed by Uma and a certificate. Presently 1,100 people have joined the "NH Rocks That Rock" Facebook page, and it is busy.
He related the story of how it came about in early 2021.
"We love to get out and have adventures together. Little Bean (his nickname for Uma) wanted to go see Frog Rock in New Boston," Szczesny said."
This rock was a popular 19th-century tourist attraction. Hotel guests would take a carriage to see it.
Today, it is little-known and you have to hike in a short way. Later on the way out, Little Bean asked if there were more rocks in the state named for animals. I Googled it and there were many."
The publisher was as excited as they were to create a guide, including not only rocks named for animals but many others as well.
Each rock description in the book contains a photo (with Little Bean posing), directions, GPS coordinates, height above sea level, description and history, and what is in nearby towns for other interesting activity.
Szczesny mentioned a big rock in the book that took a longer hike to get to, that I might find of interest: Quimby's Pillow. It is located on the side of Mount Moriah, 3.5 miles up the Carter Moriah Trail from Gorham.
Professor E.T. Quimby was a geology professor at Dartmouth and contributed to early map making in the mountains. For this purpose some equipment has been left on top of Mount Moriah. Some of his students decided to name the giant boulder part way up the trail after him, or perhaps his inclination to doze off.
Both of Szczesny's new books are available at White Birch Books in North Conway, which can be reached at (603) 356-3200.