As we start the new year, lest "auld acquaintance be forgot," we take a moment to reflect about some of those who died in 2021 who made a community impact during their lives in the Mount Washington Valley.
— Compiled by Tom Eastman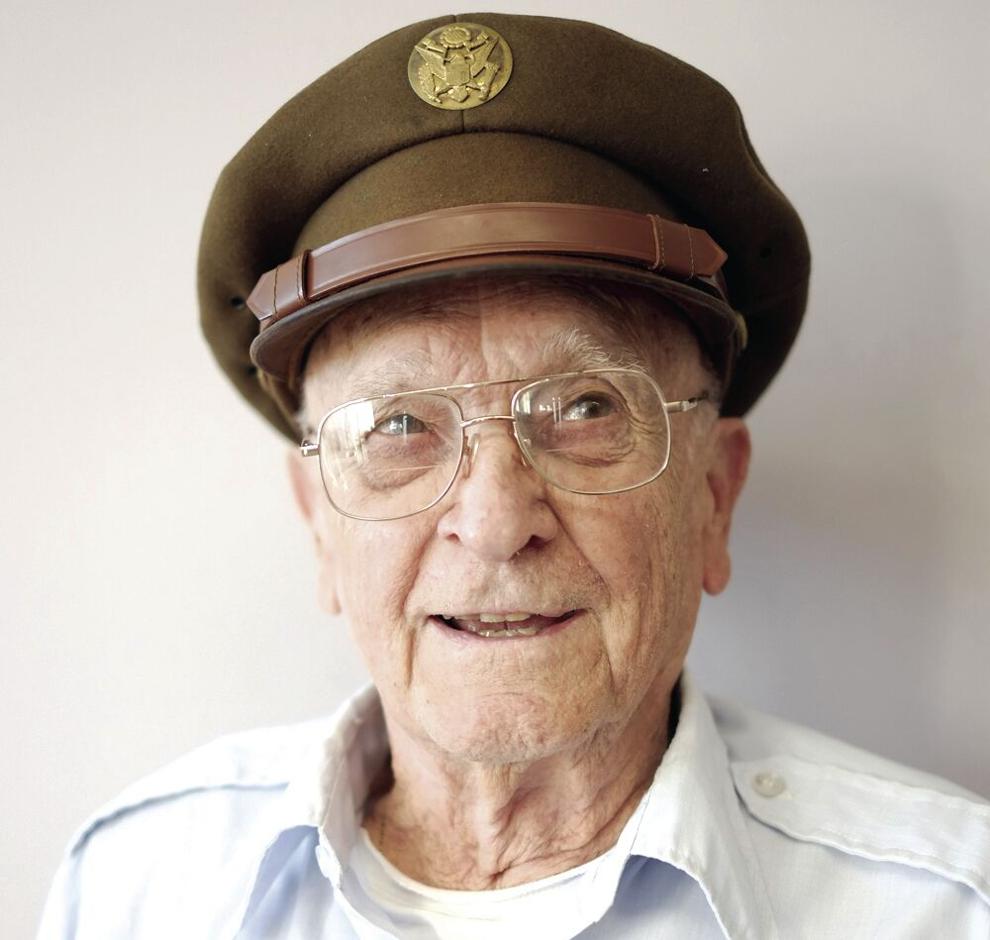 1. Luther Earl "Smitty" Smith, World War II vet
CONWAY — At 98 years, on April 8, 2021, Luther Earl "Smitty" Smith, World War II vet, 8th Army Air Corps, B-17 ball turret (belly) gunner, POW and Purple Heart recipient, the last member alive of his 10-man crew (whom he considered like family) left this earth. He was an upbeat guy and kept a positive attitude to his last breath. All three sons were visiting him three days before his passing and when asked how he was doing, he replied, "Top of the world!"
Born on Feb 19, 1923 in Stow, Maine, Smitty exhibited quiet confidence and humility and was a beloved member of the valley community.
Smitty was a 21-year old ball turret gunner on aFlying Fortress bomber when when his plane was hit over Germany on Washington's Birthday on Feb. 22, 1944.
He lost his right hand and right arm to a point 4 inches below his right elbow, and received medical care while being held by the Germans as a prisoner of war for seven months.
Smitty related how he and a fellow POW who had lost his left arm got to talking about music one day and discovered they both had played guitar.
They found a guitar at the camp, with Smitty playing the chords with his left hand and the other prisoner strumming with his right.
Smitty said the other guy wanted to take it on the road as part of a USO show when they got home, but those plans never took off. "I dunno. Maybe we should have done it. But I was shy," he said in that quiet way of his.
He and another POW were part of a prisoner exchange in 1944 that put them on the rails to a port in Germany, after which they were shipped to Sweden. He shipped home to New York, sailing past the Statue of Liberty.
He wore a prosthesis in place of his right hand and lower arm for 77 years.
Asked if he was ever bitter about having been disabled, Smith replied: "No. Not at all. You've got to realize that if you're flying over someone's country and dropping bombs on them, you're going to be shot at."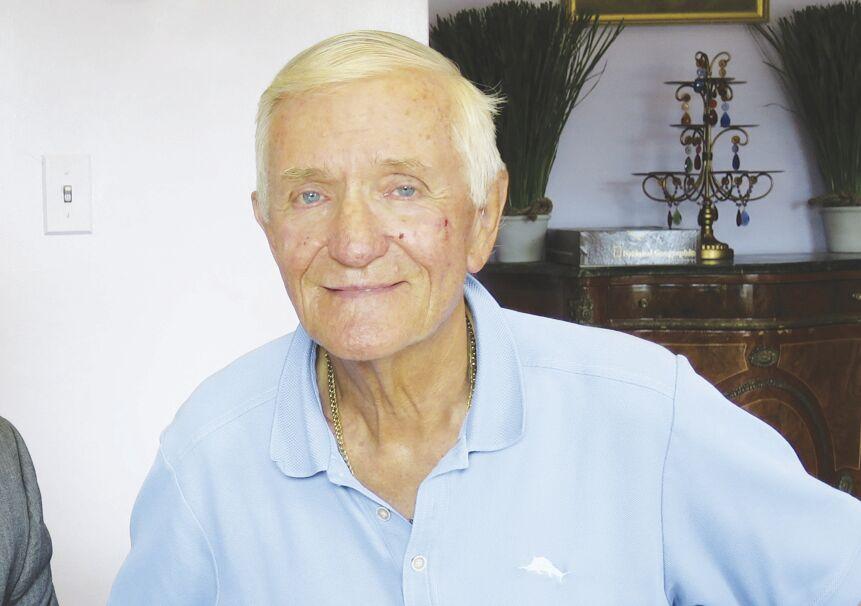 2. William "Bill" Zeliff, former congressman
JACKSON — Bill Zeliff, 85, onetime co-owner with wife Sydna of the Christmas Farm Inn in Jackson from 1976-2000, and a three-term 1st District Republican congressman from 1990-96, died surrounded by his family Oct. 18 surrounded by his family in Vero Beach, Fla.
He and Sydna hosted all of those great Christmas in July parties every July at the Christmas Farm as part of the Memorial Hospital Open, which he and Lee Harmon co-founded as a fundraiser for the hospital.
"There was no one who was more of a glass half-full kind of guy than Bill Zeliff," said longtime friend and commercial Realtor Earle Wason, 76, now of Meredith and principal of Wason Hospitality Associates.
"He was determined and always so organized. I never met anyone who had such drive," added Wason.
Expressing a similar sentiment was Barbara Theriault of Jackson, who worked for the Zeliffs for 21 years.
"Bill had a photo in his office which he kept there all the time which said, 'When the world hands you lemons, it's time to make lemonade.' That was his whole attitude, and he inspired those around him with the idea that there was nothing you couldn't do if you put your mind to it. He proved that his whole life," said Theriault.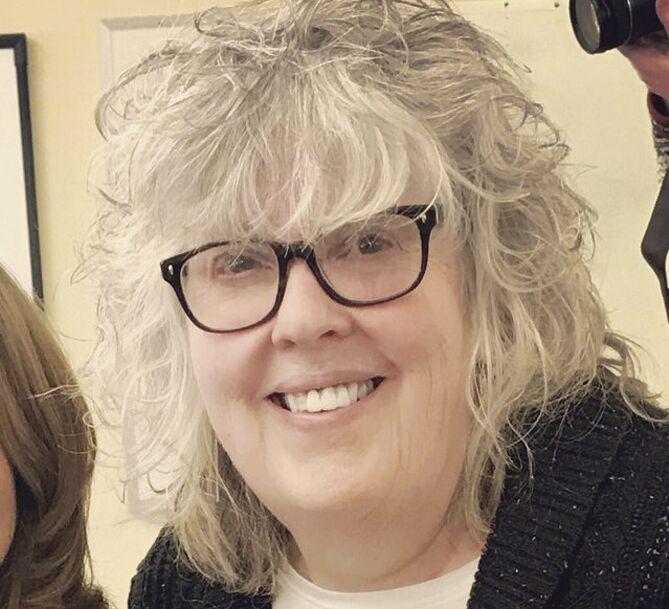 3. Susan Bruce, former Sun columnist
CONCORD — Longtime columnist Susan Bruce was remembered as a champion of the underdog with a passion for liberal causes. Bruce was found dead June 21 at her Concord apartment by her friend and liberal state activist Arnie Arnesen. According to public records, Bruce was 65.
Former Democratic state Rep. Ed Butler (D-Hart's Location) said Arnesen, who lived a few doors down from Bruce, went to Bruce's apartment after Bruce did not appear at an editorial meeting June 18 for the State House Watch newspaper.
Bruce had a few years ago served as producer of Arnesen's radio program, "The Attitude with Arnie Arnesen Radio Show" on WNHN 94.7FM and then had gone on to write for the State House Watch newspaper.
"She was a very complicated woman; she was feared by many and she was tough on everyone — and when you have her as your producer she could be tough on you, too," said Arnesen.
"To tell you the truth, when I found her Friday, I was crying for her beloved granddaughter, Lucy, but I was also furious, because I was telling her what a time to leave, when we are facing all of this New Hampshire Free State movement stuff, because no one in the state knew as much about the Free State movement than Susan. They feared her. And now she's gone."
State Rep. Anita Burroughs (D-Bartlett) said she never met Bruce but was inspired by her righteousness.
"She really wrote about things that were important to people to know about in New Hampshire and she had an impact, including on me," said Burroughs.
4. Martha Coughlin Corrock, ski proponent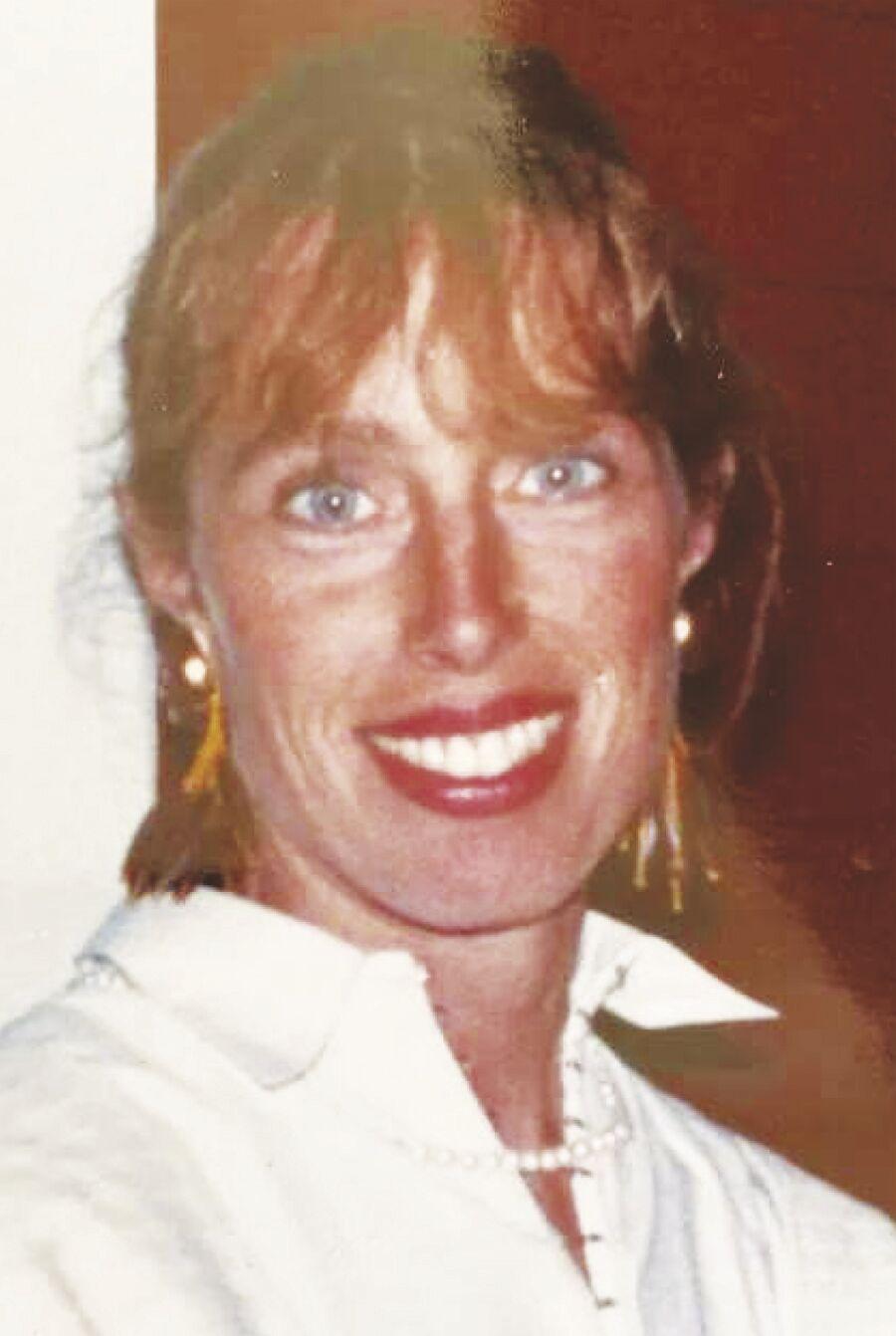 SUN VALLEY, Idaho — The legacy of former U.S. Ski Team member, New England Ski Museum volunteer and ski history promoter Martha Coughlin Corrock was honored in November by the New England Ski Museum and SAU 9 with ski history projects and a re-enactment of the Schneider family's 1939 arrival in North Conway. Corrock, 66, died May 14, in Challis, Idaho.
When she was 14, she had moved to North Conway, with her family and spent her youth living in the shadow of Mount Cranmore, learning to ski through the Hannes Schneider ski school and following her siblings around.
"When Martha was a young skier here in the valley," said New England Ski Museum volunteer and Schneider re-enactment project co-coordinator Betty Newton, "she and Kevin Sullivan were selected in a contest to both get to go to St. Anton am Arlberg, Austria, where Hannes Schneider was from. She always talked about what a life-changing event that experience was for her."
After attending a ski racing camp in New Zealand as a teenager with Coach Warren Witherall, she shortly thereafter under Witherall helped found Burke Mountain Ski Academy that blended academics and ski racing, the first of its kind in the country. Newton said last fall, the re-enactment and related student ski history projects that were part of it not only help to honor the Schneiders and skiing but also Corrock's passion for the sport.
5. Gordon Mann, KHS math teacher and coach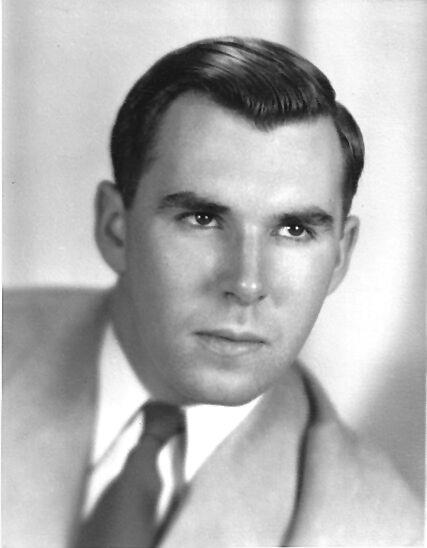 CONWAY — Former Kennett High math teacher and coach Gordon Kenneth Mann died peacefully on July 1, 2021, at the Goldenview Health Care Center in Meredith.
Born in Newton, Mass., Mann graduated from Milton High School, received a bachelor's from Dartmouth College and an M.Ed. from Boston University. He also studied mathematics at the University of New Hampshire, University of Vermont and Louisiana State University. He served in the Army in 1945 and 1946.
Mann came to Conway in April 1950 and taught mathematics and was Department Head at Kennett High School for almost 30 years. He also coached baseball, football, basketball and softball.
He was inducted into the New Hampshire Coaching Hall of Fame, as well as the Kennett High Sports Hall of Fame. He always felt that he was very fortunate to have the privilege of working with so many fine students, athletes and staff during that time. He also enjoyed sharing his love of western mountain climbing with students and friends from the valley.
Hiking, travel and photography became his hobbies. In addition to the White Mountains, these activities led him to many places in the world on hiking and/or cultural trips. His favorite places included the Colorado Rockies, Glacier National Park, Arizona in the winter, Switzerland, New Zealand and mountains of India, Nepal, and Pakistan. Over his lifetime he traveled to 73 countries. He was thrilled to reach the top of two of Colorado's 14,000 footers at the age of 85.
Mann had an impact on people, young and old, such as Kennett graduate Mike Downs — who is now a school principal in Methuen, Mass. — along with Steve Jones, Russ Matthews and Matt Olson,
"In my lifetime, I never met a person who had the grace, dignity and humility of Gordon Mann," Downs shared by phone following his mentor's death "I was fortunate in my life to be part of the Gordon Mann summer hiking crew and was part of the last crew he ever took and was an example of his generosity of time and money. That summer and those hikes changed my life forever and his quiet, yet firm mentorship had a profound impact on me."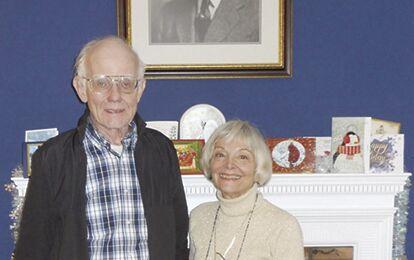 6. The Rev. Ray Stineford, poet and Gibson Center leader
CONWAY — Raymond E. Stineford, 86, died on April 26, at his home at assisted living, Mineral Springs in North Conway. He was born July 27, 1934, in Oakland, Maine, the only child of Carroll and Bertha (Sawtelle) Stineford. He is survived by his wife, Helen Prince, Ph.D. They were married Christmas Day, 1961.
He earned an undergraduate degree at Nasson College and graduated from Bangor Theological Seminary and from the Graduate School in English at the University of New Hampshire and taught at Thomas College and Nasson College, and served pastorates in Maine and New Hampshire.
At the time of his retirement in 1994, he had been affiliated with the Gibson Center for Senior Services as a member of the first board of directors and later as an employee. For many years, he was the organist for the First Church of Christ Scientist in North Conway, and was a guest minister in area churches. At the time of his death, he was a member of the North Sandwich Society of Friends (Quakers).
His poetry and essays were published in The Christian Science Monitor, Yankee and many other publications. In 1968, American Weave Press published a collection of his poems.
For over 30 years the couple resided in Madison, where they restored a 200-year old former inn. He served as chair of the Madison Library Board of Trustees and had been active in the Madison Historical Society. Throughout their marriage, the couple spent part of each year at a home they owned on Monhegan Island, Maine.
In the Conway Congregational Church's newsletter, member/local historian Brian P. Wiggin penned the following tribute:
"Our Second Congregational Church, as it was then known, was fortunate to have the reverend serve us from 1971-74 during the height of the Vietnam War. He allowed both sides to have a discussion on the war (during a time of great divisiveness in our country) ...
"I later helped (the Stinefords) sell hundreds of books. Even the titles of many of the books were beyond me. it was a humbling experience. Sadly the virus stopped our visits but the memories we all share ... will remain."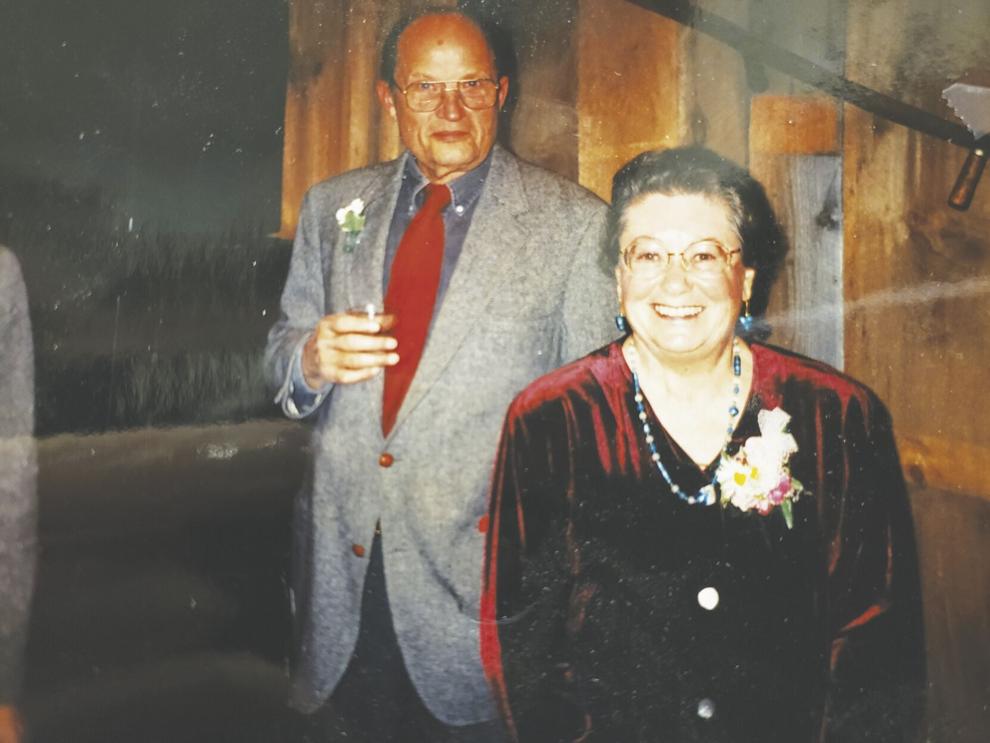 7. Joan and Skip Sherman, radio icons
CONWAY — Joan and Lawrence H. "Skip" Sherman enriched the Mount Washington Valley with their intelligence, elan and love of community.
Iconic former owners of local radio stations WBNC and WMWV, they were forces of life individually and collectively a former husband-and-wife dynamo.
Joan, 91, died Nov. 19, 2020, from complications of Alzheimer's disease at Merriman House in North Conway, although her obitiuary did not notify the public of her death until April 2021. Skip died of a sudden illness at Memorial Hospital on Aug. 5, just shy of his 95th birthday.
Although amicably divorced in 2002, they remained close and remained linked in the public eye for their years of collaborating at the radio station and in the community and as parents of their two adult daughters, Sarah and Carrie.
Moving in 1959 to the area then known as the Eastern Slope Region from Rhode Island, the Shermans at first managed the station and then bought it a year later. From 1960 to 2001, the Shermans owned the radio stations. As its programming director, Skip developed a distinctive, wide-ranging sound. The format continues at the station today. Joanie sold advertising, and together they both got involved with the community; Skip at the chamber and Joanie in the arts and gardening community beautification efforts.
In 2000, Joanie and Skip were the recipients of the prestigious Bob Morrell Award, bestowed by the Mount Washington Valley Economic Council for civic entrepreneurship.
The station under the ownership of Greg Frizzell — who purchased it with his father Ron in 2001 — continues to honor the Shermans' legacy of independent, community-minded radio. As program manager Roy Prescott is fond of recounting, "Skip always said: don't forget to play the pretty ones."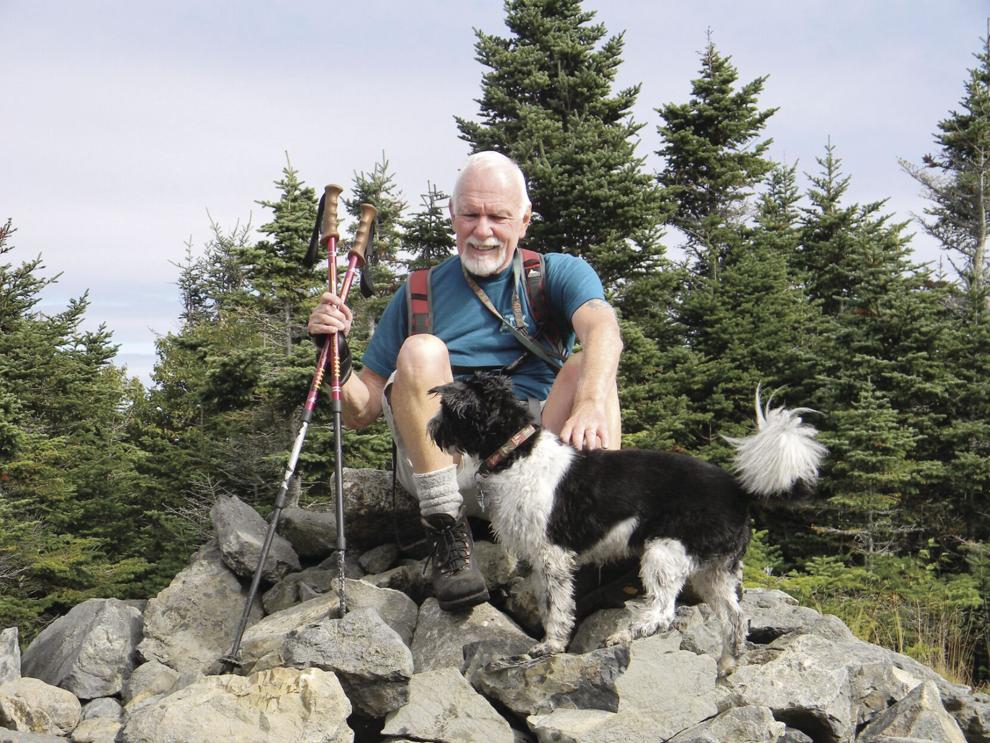 8. Robert Gordon, artist and hiker
CONWAY — Robert Gordon of Conway died on Sept. 8, at his home and art studio in Conway. It was the day before his 78th birthday.
Gordon grew up in Lynn, Mass. He spent his years in the Army in Germany. Upon returning to this country, he enrolled in and graduated from the Monserrat School of Art in Beverly, Mass. He also worked for General Electric for 10 years as a welder.
He met his wife, Dawn, and began his career as a painter in Salem, Mass. In the 1980s, he moved to Conway, purchasing his house and studio on the Kancamagus Highway.
For many years, he traveled to art shows around the Northeast, meeting well-known local artists Ernie Brown and David Baker along the way.
His wife, Dawn, died at age 54 in 2008. She spent her last years in the Merriman House, where Gordon visited her every day.
Since then, Gordon hiked many miles in his beloved White Mountains and created many oil paintings of them. He befriended many and was loved by many.
Sun hiking columnist and friend Ed Parsons wrote a tribute to Gordon this fall and also spoke at his memorial service at the Conway Congregational Church in November.
Wrote Parsons, "As many know, he was at peace with himself and with the human and natural world around him. He sometimes told a true story of sitting and meditating up in the woods behind his gallery at the start of the Kancamagus Highway. A doe walked to within 6 feet of him and nodded its head toward him. Gordon returned the nod, and the deer left. Starting sometime in the late '90s, and until last week, Gordon called me every Saturday morning to give me a review of my column ... I will miss that. And my longtime buddy whom I could call up for no specific reason."
9. Larry Miller, Big Pickle co-owner and community servant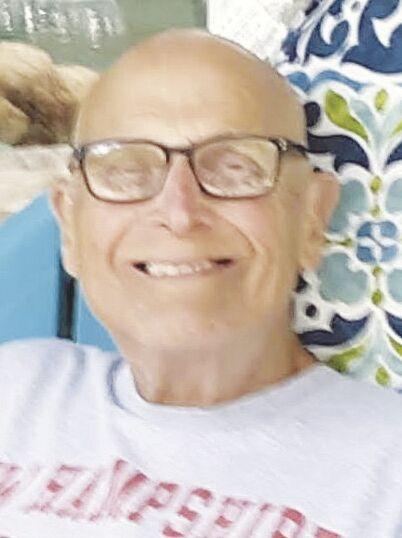 FRYEBURG, Maine — On March 23, 2021, Larry Miller of Fryeburg, Maine, beloved husband of Marilyn Miller, to whom he was married 56 years; devoted father of Steven (Laurie) Miller, Mark (Gina) Miller and Lisa (Shawn) Miller/King, and with adoration and pride, of his seven grandchildren, Calli, Linsey, Abby, Brett, Ariana, Ayden and Bella, died quietly in his home.
Larry and his family moved from the Washington, D.C., area to North Conway 1975, purchased the Big Pickle Restaurant, and immediately transformed it into an extension of their home. He served as president of the North Conway Community Center, participated and volunteered in numerous valley events and was affectionately known as one of the three amigos at Memorial Hospital.
Miller battled a series of health conditions for the past 10 years, never wavering, never complaining and managed to enjoy each and every day with cherished friends and family.
At a celebration of his life, friends remembered Miller as a person who never lacked appreciation of earth's beauty, always looked for the best in others and gave the best he had.
As family friend Ellen Lamond, of Gloucester, Mass., noted, "Larry believed in the simple things in life: a comfy home, good food and the gift of being surrounded by family, friends and people he loved. May we all learn this lesson, and in the words of a famous poet, 'A great soul never dies.'"
10. Albert L. 'Cheyenne' Hill, former Sun columnist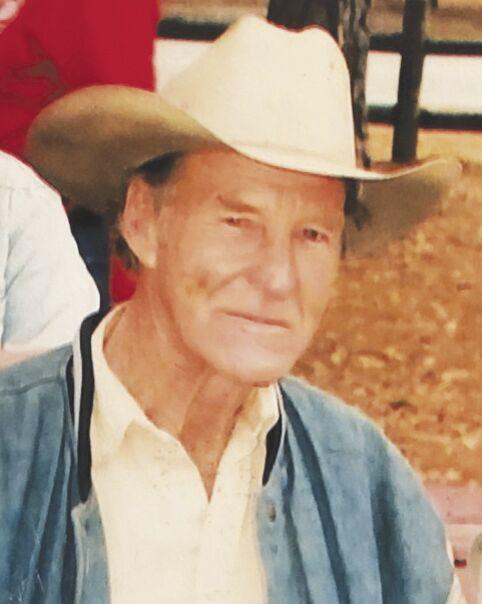 SIDNEY, Ohio — Former Sun columnist "Cheyenne" Albert L. Hill, 87, of Sidney, Ohio, died July 20, 2021, at 5 a.m. at Troy Care and Rehabilitation Center surrounded by his family.
He was born on Jan. 25, 1934, in Jacksonville, Fla., and raised in Center Conway, N.H., the grandson of Leslie and Nettie Hill, who owned Hill Cottages on Conway Lake, and the son of the late Arnold and Helen Hill, who also owned Hill Cottages.
Cheyenne served his country in the Marine Corps from 1951-54 in the HDQ & SERV. 4th BN 11th Marines, 1st Marine Division.
Cheyenne ran a successful guide service for 10 years in the White Mountains. His clients came from many different states to employ his bear and deer hunting services. He was also an avid fisherman.
In addition to his homespun columns for the Sun, he also wrote some one-of-a-kind stories in some popular outdoor magazines, and appeared in Full Cry Hunt Magazine often.
Fellow Sun columnist Bill Marvel wrote about Cheyenne on Aug. 10, noting, "'Albert' may have been the only other person alive who prowled as much of South Conway as I have …
"Eventually, we took opposite editorial sides in several political controversies, but the fraternity of having been brought up the same way, and in the same place and era, may account for my inability to recall the subject of a single dispute. We were mainly friends who occasionally disagreed, however contentiously," adding, "I'm pretty sure it was Cheyenne's truck on which I first saw 'Flatlanders Go Home' as a bumper sticker, and it was not the only sentiment we shared. He always lived close to the bone, accumulating little in his life beyond progeny, and freedom always won out over constraint. I know he left behind some hard feelings here and there, but neither of us was unwilling to take risks, including the risk of engendering animosity."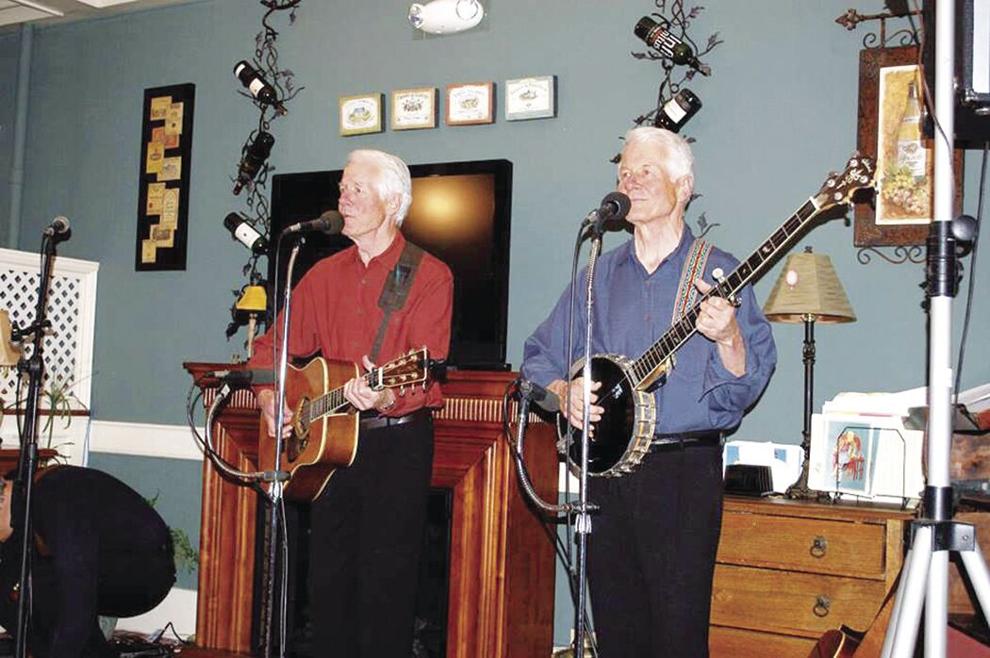 11. Rick Shaw of the Shaw Brothers
PORTSMOUTH — Rick and Ron Shaw, North Conway twins who comprised New Hampshire's famed Shaw Brothers, taught the world to sing, and now they are back harmonizing together.
Rick died Jan. 28, 2021 at the Edgewood Centre in Portsmouth at age 79, just a few days short of what would have been his and his late brother's 80th birthday. His death followed Ron's, who died in April 2018 at age 77.
Born in West Stewartstown, the Shaws moved to North Conway at an early age and began harmonizing to cowboy songs with their father. After graduating from Kennett High, the twins attended UNH in 1959 and began singing on campus. Soon they were taking their act all over New England. In 1962, along with a few college friends, they received top honors at the National Inter-Collegiate Music Competition.
It was as the Hillside Singers that they recorded the Coca-Cola jingle, "I'd Like to Teach the World to Sing (in Perfect Harmony)" that rose to No. 13 on the pop charts. They appeared on TV's "The Tonight Show."
The Shaw Brothers were given the title "New Hampshire's musical ambassadors to the world" by late Gov. Hugh J. Gallen.
At the Oct. 16, 2013, Executive Council meeting, The Shaw Brothers performed their ballad, "New Hampshire Naturally," dubbed the "New Hampshire Song." It was named the official state song in 1983.
They used to love to come to North Conway when their aunt ran Minnie's Korner Kitchen on the corner of Kearsarge and Main (now site of Cheese Louise). They performed many benefits, never forgetting their former hometown, and friends.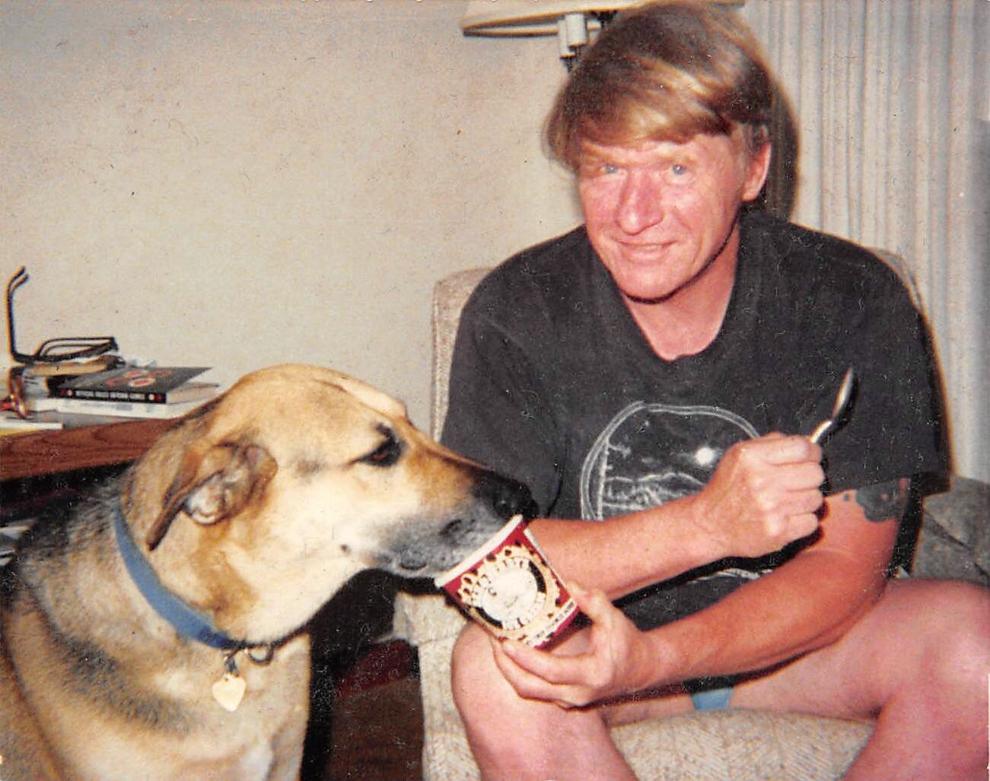 12. Brad Ray, USFS Snow Ranger
MILAN — Former U.S. Forest Service Mount Washington Head Snow Ranger and Friends of Tuckerman co-founder Bradley C. Ray, 82, of Milan, died on Sept. 16, 2021, at his home after a period of failing health.
Born in Berlin, he worked as a snow ranger for the USFS from 1958 to 2001. He was a member of the Mt. Washington Volunteer Ski Patrol and enjoyed hiking, skiing and being in the outdoors.
Together with late mountain adventuring friend Al Risch of Madison and others, they co-founded Friends of Tuckerman Ravine in 2000 as a way to raise funds to help the Mount Washington Avalanche Center. It annually presents the Tuckerman Inferno Pentathlon in spring, ending in the ravine.
13. Marvelous Marvin Hagler, retired boxing champ
BARTLETT — Retired middleweight champion Marvelous Marvin Hagler, who died March 13 at his Bartlett home at age 66, was remembered as one of the valley's own after the famous boxer first started coming here in the early 1980s, then bought a home in Bartlett in 1985.
"As far as I'm concerned, he was the valley's celebrity," is how Terry O'Brien, co-owner of the Red Parka Steakhouse and Pub in Glen, summed up Hagler. Added Nora Mulkern Bean of the Shannon Door in Jackson, "He was always so gracious. Sometimes, he would go out to his car and get photos he would bring in and autograph for kids."
Hailed by CBS News as "one of the toughest and most beloved boxers of the modern era," Hagler was a 1993 inductee to the International Boxing Hall of Fame. A native of Newark, N.J., he settled in Brockton, Mass, as a teenager. Fighting from 1973-87, the southpaw compiled a record of 62-3-2, 52 knockouts.
14. Richard 'Mike' Kirk, community banker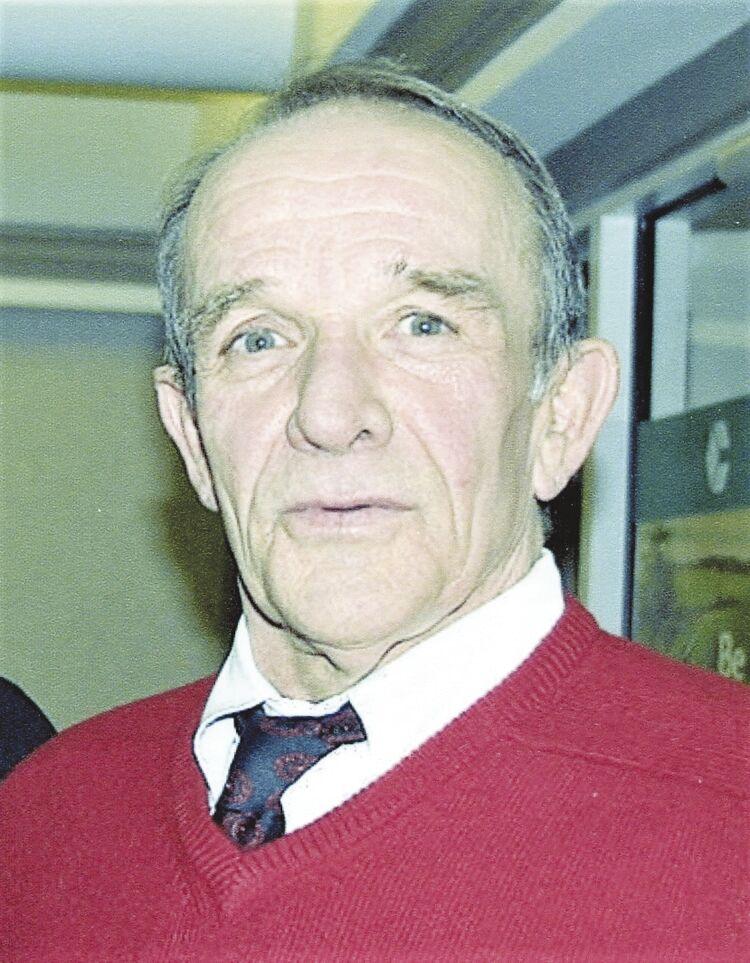 BARTLETT— Richard H. Kirk, 81, better known as Mike, died at the Memorial Hospital in North Conway, on April 14, 2021.
After graduation from the University of New Hampshire with a degree in Economics, followed by graduate study at Boston University, Mike served with the Air Force during the time of the building of the Berlin Wall and the Cuban Missile Crisis. He considered this service as one of the highlights of his life as a young adult and believed it was an experience to be treasured.
He then embarked on what would be a 40-plus year career in banking. In 1962, he married his college sweetheart, Doris Lundin, and they enjoyed over 58 years of marriage, another highlight to Kirk.
Mike loved banking and working with small business owners across New England, including many years as president of the First NH White Mountain National Bank in North Conway, which became part of Citizens Bank. Here, he took great pride in his lending group as they developed one of the finest hotel loan portfolios in New England.
15. Ross Heald, Jackson town father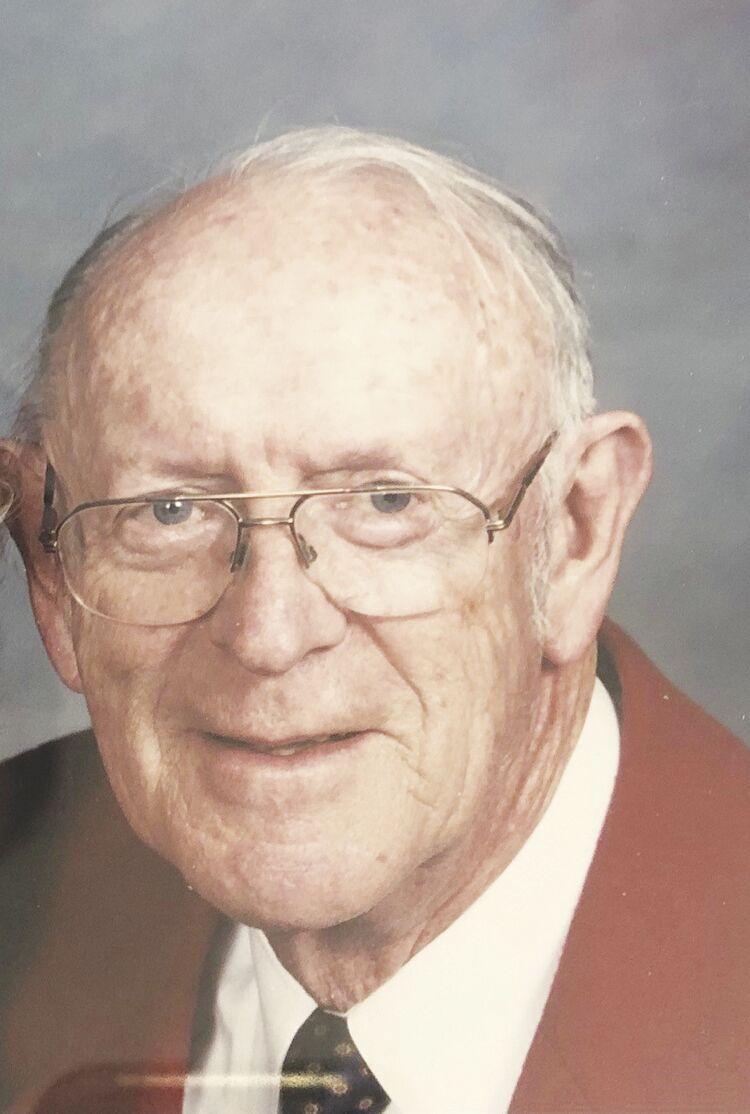 JACKSON — Ross Loring Heald, 96, of Jackson, died peacefully Jan. 25, 2021, in his sleep at home.
A graduate of Philips Exeter Academy and Cornell University (1949), Heald served in the Air Force during World War II before returning home to graduate from Cornell and then marry the love of his life, Marianne.
Moving from Scituate, Mass., to Jackson in 1972, Heald worked in Gorham for the A.D. Davis & Sons Agency before retiring in the 1980s to spend time with his wife, and to serve as selectman from 1977 to 1990.
During that tenure, the town succeeded in obtaining federal Wild and Scenic status for the Wildcat River, thus halting a hydro project and secured the former Gray's Inn property for town offices and later the Jackson Public Library.
He was an avid hiker, golfer and skier, and bird watcher and living in the Mount Washington Valley allowed him to enjoy these activities and more with the people he loved.
Current (and former) Jackson Selectman Frank DiFruscio recalled that he "served with Ross my first year as selectman in 1988. He taught me how to draw up a budget. He was just a good guy who turned into a close personal friend."
16. Margaret Folsom Cleveland, past Barnstormers chair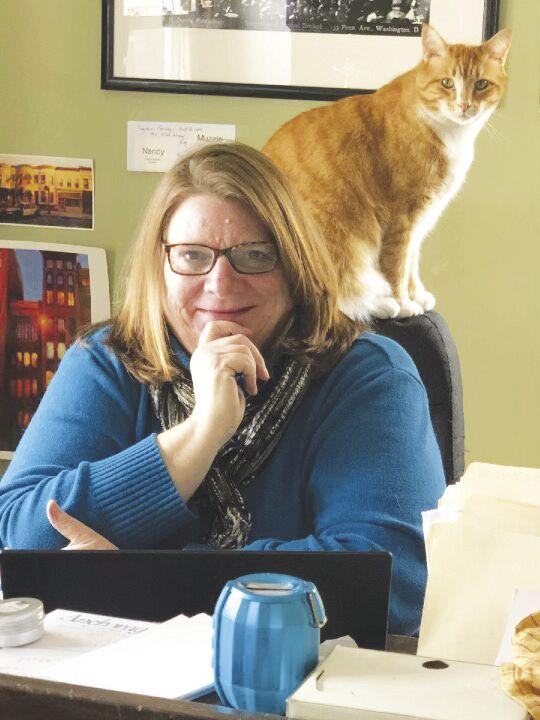 TAMWORTH — Margaret Folsom Cleveland, 65 — the youngest granddaughter of former President Grover Cleveland — died early Aug. 3, 2021, at Gosnell Hospice House in Scarborough, Maine. She died from complications brought on by amyotrophic lateral sclerosis, better-known as ALS or Lou Gehrig's disease.
Known as Muzzy, Cleveland worked early in her career as office manager for the NBC Boston bureau. She was a writer, an editor, a personal coach and developed a coaching program for ADHD. She worked in HR at Martin's Point Health Care in Maine assisting in structural and systems organization to benefit customers. She was an adept facilitator for the University of Southern Maine.
At the end of her working days, she was working with the Fedcap Group helping those with non-traditional learning abilities, a wide ranging undertaking in which she prospered. For years, Muzzy helped steer the Portland YWCA. And she spent many years on the board of her beloved Barnstormers Theatre in Tamworth, co-founded by her late Uncle Francis Cleveland, only recently stepping down as board chair.
Through her illness, she'd remind her visitors that "life is a terminal diagnosis." Muzzy wasn't afraid to face the end, but she loved being alive.
17. Joseph Leo Milotte, influential Realtor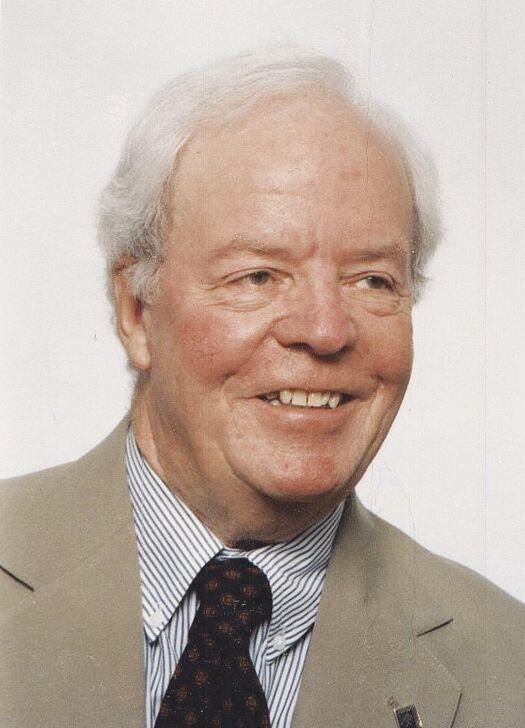 CONWAY — Former Mount Washington Valley Realtor Joseph Leo Milotte, 90, of Naples, Fla., died suddenly at home Nov. 12, 2021.
Born in Boston, he moved to North Conway, where he lived for 32 years, serving as founder and president of Milotte Associates in North Conway, where he provided real estate brokerage and appraisal services for both residential and commercial properties.
Milotte also instructed real estate courses at both the Franconia College and the New Hampshire Technical Institute.
He served in the United States Army during the Korean Conflict. He also was an avid bridge player and enjoyed skiing, tennis and travelling with his wife and daughter. He was a long-time member of the Makusue Ski Club of North Conway where he met his wife of 50 years, Ellen.
18. Agnes R. Birch, cheery fruit stand owner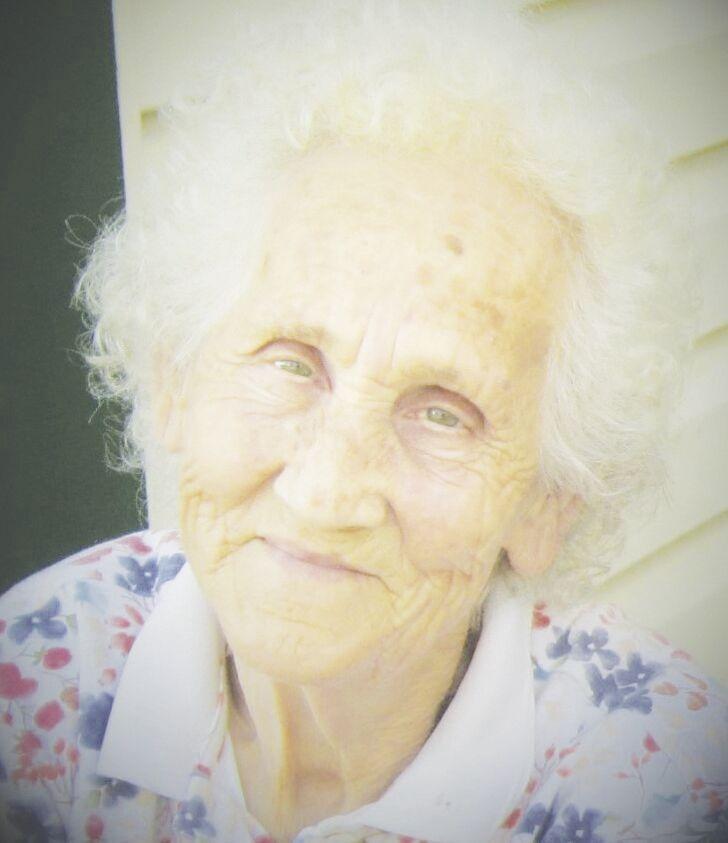 CONWAY — Popular Market Garden and then Fruit Pit fruit stand owner Agnes R. Birch (known as "Aggie" to all her friends and customers), 87, died Feb. 28, 2021.
A hard worker all her life in the valley, her family noted in her obituary, "In addition to produce, she sold over 30 varieties of delicious homemade jams … With the patience of a saint, she was kind and generous to EVERYONE and rarely raised her voice. She actually whistled all day. A better model for virtue could not be imagined nor a better teacher by example especially for humility and a good work ethic."