On April 4, 2021, mom entered Heaven Easter morning.
Born Aug. 4, 1939, in Portland, Maine, to Ellsworth and Arlene Blake of Brownfield, Ginny lived a long and full life.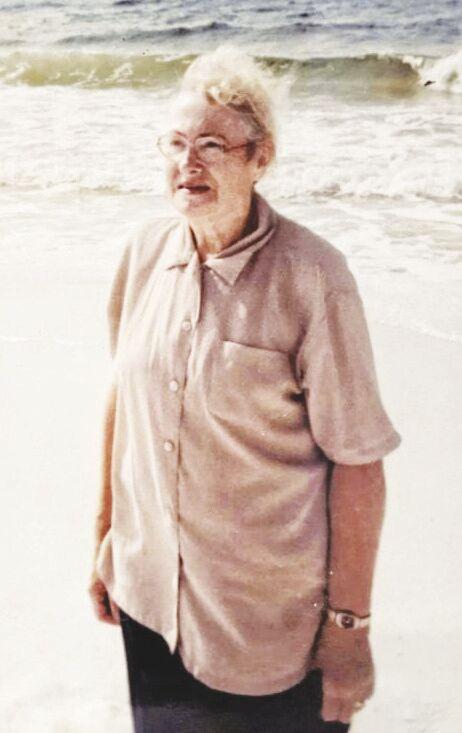 Graduating from Fryeburg Academy in 1958, she went off to work at Poland Springs Hotel where she met and married her first husband. The two settled in Yarmouth, Maine, where they began their family.
After a few years, they up and moved to Union Park, Fla., to work and raise their young children. In the late '70s, Ginny moved back to the valley with her five children, taking a job as a nurse at Memorial Hospital, then Merriman House.
In the early '90s she moved to Ossipee, N.H., where she worked at the Mountain View Nursing Home. Seeking a change, she went south to Daleville, Ala., and worked at the local hospital until she retired in 2011.
Ginny loved gardening, traveling and seashell collecting, but her favorite hobby was helping stray cats and dogs.
She would feed, spay and neuter as many as she could help. She invested her heart into each animal that would pass through, ensuring they all had a name and knew what it was like to be truly loved. She most loved her dog Sandy, and her two cats Tomtom and Mockie.
She was preceded in death by her parents and her two husbands, Merle B. Heighe and Frank Blake.
She is survived by one brother, Glenn Blake (Verona) of Denmark, Maine; one sister, Beverly Perkins (Howard) of Fryeburg, Maine; her four daughters, Jo Elliott (Mike) of Daleville, Ala.; Barbara Evans (Chris) of Fryeburg; Rissie Heighe of Daleville; and Elaine Campbell (Chuck) of Douglasville, Ga.; one son Mike Heighe of Conway, N.H.; eight grandchildren; and 15 great-grandchildren.
The burial service is at St. Stephen Orthodox Church at 130 Holy Cross Path in Hiram, Ga., on April 7 at 2 p.m.
In lieu of flowers please give a donation to your local animal shelter.