Muriel Jane Bennett, or "Moo" as she preferred to be called, of Center Conway N.H., died peacefully on Jan. 5, 2021, with her daughter by her side.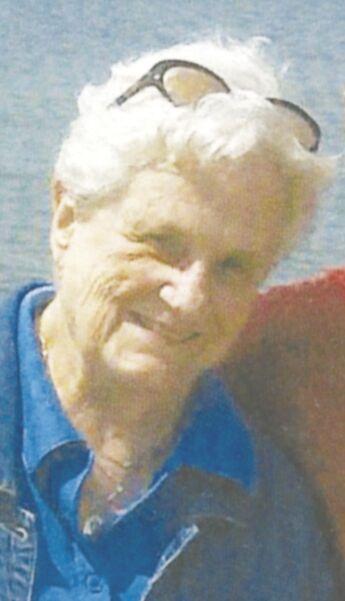 She would be mad for the world to know she was in her 90s, but she lived a full, wonderful and often times remarkable life always making good times, good friends and good memories. She was sharp as a tack and "determined" — never stubborn, to the very end.
She was born of two hard working immigrants, Ethel and Harry Espeland. She grew up with a sister, Violet, and lived her early years in Bayside, N.Y. She knew she would marry the love of her life, Donald Emerson Bennett, after he took her flying in a rented plane over New York City on one of their first dates. She traveled the nation as an officer's wife, but motherhood was her greatest gift and I, her only daughter Barbara, am thankful for having known and loved her.
Thanks Mom for teaching me (and many of my friends) how to drive. How to drive a stick shift (who knew you could drive a shift.) How to cook. How to sew. How to build a campfire. But more so, all those many, many, many valuable life lessons you taught us throughout the years … mostly by example.
Thank you for all your stints in the volunteer realm: The Red Cross, The Candy Strippers, working for friends at several cross stitch shops and The Red Hats. But mostly for teaching me there are a lot of good people out there and a lot of great causes and that I should get to know them.
Thank you for taking loving care of Dad when he no longer could take care of himself.
Thank you to you and Dad for taking the plunge and lending me the money for my first down payment for my first house and then waiting patiently for me to pay it back in full.
Thank you for helping me remodel and renovate all of my houses and for all the trips to Lowes at all hours of the day and night.
Thanks "Moopsie" for coming across country to get me when I graduated college and Dad had to work. It was a bummer, but you made the very best of it.
Thanks for learning to drive a golf cart at a late age — and for the many, many, many family laughs we had about it later.
Many thanks for all the puppy sitting you did — and all the puppy clean up you did too.
Thank you for helping me through four major moves when I relocated and moved up the ladder and then staying for a while and learning to love all four new places.
Thanks for learning to appreciate good country music and the occasional sip of Jack Daniels.
Thanks for the nightly calls. Multiplied over the years.
Thank you for all the "girls only" trips we took. All of the one-of-a-kind finds we made. All the fun we had, and all the secrets we shared.
Mostly thanks for the seamless transition from Mom to best friend.
So godspeed Mom, you will be sadly and forever missed.