Kathleen Stevens Howe Haynes, born on Sept, 19, 1950, passed away peacefully at Portsmouth Regional Hospital on Jan. 4, 2021, with her daughter, Heather Haynes, by her side.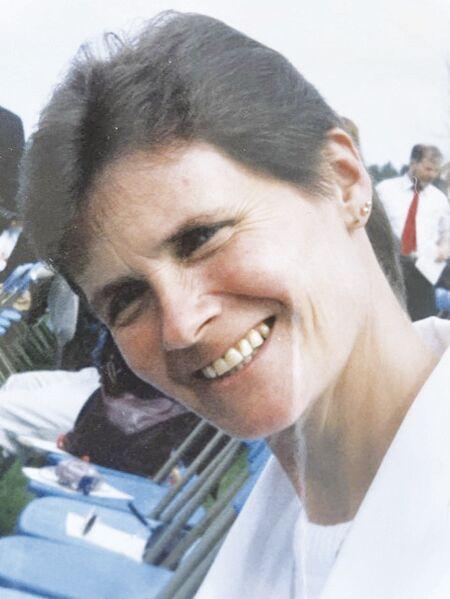 Kathy (as she was known to most) was born and raised in Mount Washington Valley. She graduated from Kennett High School in 1968. After living shortly in Connecticut and South Carolina, Kathy lived in the Valley for the remainder of her life.
Kathy worked at the North Conway Day Care Center for 36 years until she retired. She enjoyed seeing all the kids every day, and they all loved her.
It is hard to find many photos of Kathy, as she was always the "photographer" at most events and gatherings. She loved capturing moments of joy, in particular those in which her family or beloved pet cat were involved. Her behind the scenes character was evident in her quiet and solid support of others. Kathy was a caretaker by nature and would help a neighbor or friend without question. She gave easily of her time with no expectation of anything in return.
She had a no-nonsense approach to life's challenges, her motto being that you just do what needs to get done. Recently, her daughter asked her why so many awful things kept happening (to her, to others), and Kathy's reply was, "Well, that's life. And everyone has that to deal with."
Kathy is predeceased by her parents, Harland and Lois Howe, and her sister-in-law, Kimberly Mehaffey. In addition to her daughter, Kathy is survived by her partner of 32 years, Duncan McGann and their cat, Winston. She is also survived by her sister Heidi Provencal and her husband John, her sister Jackie Howe, her brother Judson Howe, her nephew Elijah Howe, and her niece Amanda Howe.
In lieu of flowers, donations may be made to Vaughan Food Pantry c/o Vaughan Community Services, P.O. Box 401, North Conway, NH 03860-0401.
There will be an announcement for services in the spring.
The Furber and White Funeral Home in North Conway is in charge of arrangements.