Jacob Wayne Eldridge, 26, of Center Ossipee, N.H., passed away in the afternoon of Friday, Dec. 3, 2021.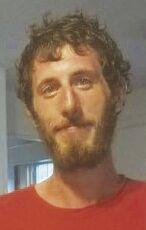 He was born on Feb. 28, 1995, in North Conway, N.H., the son of Wayne "Bo" and Jessika Eldridge and lived in Center Ossipee all of his life where he attended local schools.
He had deep love for his daughter and all animals, especially his dog Persephone. He took great pleasure and pride being a "Master Griller" cooking for his family and friends. Jacob will be dearly missed and remain in the hearts and memories of those who loved him.
Jacob is survived by his daughter, AnnaMay Elizabeth Nason of Center Ossipee; his father, Wayne "Bo" Eldridge of Center Ossipee; his brother, Zachary Eldridge of Center Ossipee; and his niece, Jessika M Eldridge, as well as his brother, Noah Stockton of Center Ossipee.
He also leaves his grandparents Stanley and Mary Eldridge of Center Ossipee and Dee Palmer-Smith of Conway, N.H.; his uncle Tony and his wife, Laurie Eldridge, along with several cousins.
He was predeceased by his mother, Jessika J. Eldridge and aunt Melissa Moulton.
A time of visitation will be Saturday, Dec. 11, from 6 to 8 p.m. at Lord Funeral Home at 50 Moultonville Road in Center Ossipee.
Donations may be made in Jacob's memory to the Lakes Region Human Society, P.O. Box 655, Ossipee, NH, 03864.