With heavy hearts and tear-filled eyes, we share that George Gramstorff of Glen, N.H., formerly of Everett, Mass., left this world on Sunday Jan. 3, 2021, at the age of 83, hopefully for a place where he will be once again free to share all the hugs and smooches he so loved to give.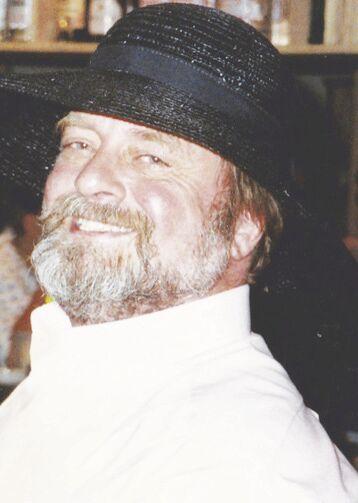 He was predeceased by his parents George and Josephine Gramstorff of Everett. He left Everett to live in his beloved mountains and always stayed a proud Everettite.
He leaves his wife, best friend and partner of 39 years Cathy Cronin along with the extended Cronin and Queenan families. He was very grateful to Carol and Jay Hartnett, John and Carolyn Cronin, Patty and Warren Anderson and Jackie and Paul Covino for their unending support of keeping him out of nursing homes, keeping him company during many hospital stays and always being there to help him.
He was a very proud uncle to Shawn, Tara, Kyle, Brandon, Courtney, Paul, Christopher, Katie and Maddie. George was ever grateful of the Bradford, Lemieux, and Plati families, special high school friends that were extended family to him as well as his close pal cuzzin Frankie Esser. A cuzzin to many and friend to infinite persons.
Late proprietor of The Scarecrow Pub & Grill, a place where friends would meet, family would gather and treasurable memories would grow. A place where his adored nieces and nephews would refer to as childhood.
George, Georgie, Porgie, GG, was a man of many words, larger than life in personality and generous spirit. His greatest joy in life was his family, his friends and his goldens. He lived for telling stories, laughing, watching Everett & BC Football and cruising with the top down in his Mustang. His sharp wit, charming sense of humor, contagious smile and open heart will be deeply missed by all who knew him. Family and friends will forever cherish the memories they shared, the stories and jokes he told and the love he left behind.
Honoring his wishes there will be a celebration party at a later date to be determined, when we believe it will be safer for friends and family to gather together, tell some stories and raise their glasses.
Cathy would like to sincerely thank "Visiting Angels" Erika and Melisa from the Conway Veterans Administration who made it possible for him to be cared for at home, as well as the Visiting Nurse Home Care and Hospice of Carroll County.
George was a true supporter of helping those in need and would only ask that you pay it forward.
As W.C. Fields said, "Why limit happy to an hour?"