Gary R. Holden, 71, of Brownfield, Maine, formerly of Bridgton, Maine, died late Thursday evening, June 6, at the Bridgton Hospital with his family by his side.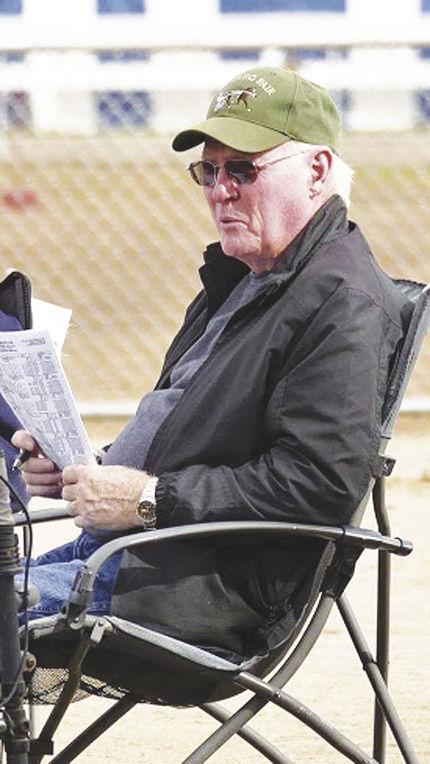 He was born on June 21, 1947, in Bridgton, a son of, Richard and Hazel (Gurney) Holden. He attended local schools including Bridgton High School and Bridgton Academy. He went on to earn a degree from Southern Maine Vocation & Technical Institute in Plumbing.
On June 15, 1968, he married Patricia Ross in Sandy Creek. They made their home in Bridgton for many years until settling in Brownfield. She died on May 23, 2007.
Gary ran his own plumbing business, Holden Plumbing for years.
He loved golfing and for the last few years was fortunate enough to do it year-round as he enjoyed a second home in Florida during the winter months. The fair season was a favorite for Gary, especially the Fryeburg, where he liked to bet on the ponies and a bucket of french fries from his favorite stand, King & Queens French Fries.
He is survived by his daughter, Lisa Potvin and her husband, Jeff, of Windham, Maine, and their daughters, Miranda and Kayla; his son, Richard Holden and his fiancée, Stacey Noble, of Brownfield and his son, Zachary and her children, Hale and Jilyan; his girlfriend, Loren Hughes of Brownfield; three brothers, Craig Holden and his wife, Melissa of Fryeburg, Maine; Dale Holden and his wife, Mary, of Falmouth, Maine; and Terry Holden and his wife, Antoinette, of Lakewood, Colo.; several nieces and nephews.
He was predeceased by his parents; his wife, Patricia.
A graveside service will be held at 11 a.m. Friday, June 14, at the South Bridgton Cemetery. Following the service, a celebration of Gary will continue at a place to be disclosed during the service.
Gifts may be given in his memory to the Pulmonary Fibrosis Foundation, 230 East Ohio St., Suite 500, Chicago, IL 60611.
Arrangements are in the care of the Chandler Funeral Home & Cremation Service, 8 Elm St., Bridgton.
Condolences and tributes may be shared at chandlerfunerals.com.