Angelina E. "Angie" (Santoianni) Badger, 83, of Lynn, Mass., died Wednesday in a local nursing home after a brief illness.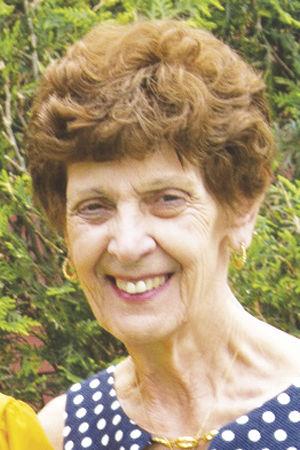 She was the wife of the late Robert J. Badger Sr. Born in Lynn, she was the daughter of the late Antonio and Angelina (Civiello) Santoianni. She had lived in Lynn for the greater part of her life.
Angie worked as a customer service representative for Eastern Bank until her retirement in 2001. During her retirement, she enjoyed traveling with her husband to many places such as Alaska, New Zealand, Australia, Italy, France and Greece.
Angie loved life and always enjoyed spending time with her family and friends. Angie especially loved making homemade pasta and meatballs with her daughter and grandchildren, a wonderful tradition that she has passed onto them.
She enjoyed her time at their vacation home in Glen, N.H., where she made many lifelong friends, skied and golfed. She always had the uncanny ability to start conversations with complete strangers and make new friends. Her motto was, "Make everyone feel welcome by just walking up to them, saying 'hello, how are you today?' and start a conversation."
She is survived by her daughter Anmarie Donnelly and her husband, Stephen, of Lynn; three grandchildren, Kathryn, Ryan and Patrick Donnelly; her sister Ann Bernazzani; as well as many nieces and nephews. She was the mother of the late Robert J. Badger Jr.; and sister and sister-in-law of the late Rose and Pepi Ferrini; Frances and Jerome Mitchell; Eleanor and Tony Dragonetti; Nicoletta Santoianni; Phyllis and Johnny Leo; and Joe Bernazzani, Alfred Badger and Joan Tower.
Adhering to the guidelines of the Commonwealth of Massachusetts and the CDC, burial will be private, and a memorial mass will be planned at a later date. In lieu of flowers, donations in her name may be made to her favorite charity, St. Jude Children's Research Hospital.
Arrangements entrusted to Solimine Funeral Homes in Lynn, Mass. Relatives and friends are encouraged to leave a message of condolence for the family at solimine.com.