INTERVALE — On April 19, Valley Independent Pharmacy opened in the Cannell's Country Store complex just across from the Scenic Vista in Intervale.
The pharmacy is located behind the Intervale Lock and Safe, Cannell's, Trails End Ice Cream Shop and Subway, at the juncture of Route 16 and Intervale Crossroad.
According to longtime local pharmacists/proprietors Janice Spinney and Sejal Patel, owners of the new business, customers want the kind of personalized attention that only a small independent pharmacy can deliver.
"Three independents, including us, opened in New Hampshire this year, I am told by the Board of Pharmacy," said Spinney. We belong to a group of 7,000 independent pharmacies nationwide, Health Mart Pharmacy (healthmart.com).
"We want to give personalized service; to listen to our customers and give them the attention they need and want. Unlike corporate pharmacists who have to get the OK of the corporate office when a customer makes a request or asks a question, we can make the decisions right here because we are the owners and the pharmacists," she explained, adding, "We still have the buying power for our inventory and the distributors to cater to our customers' special needs."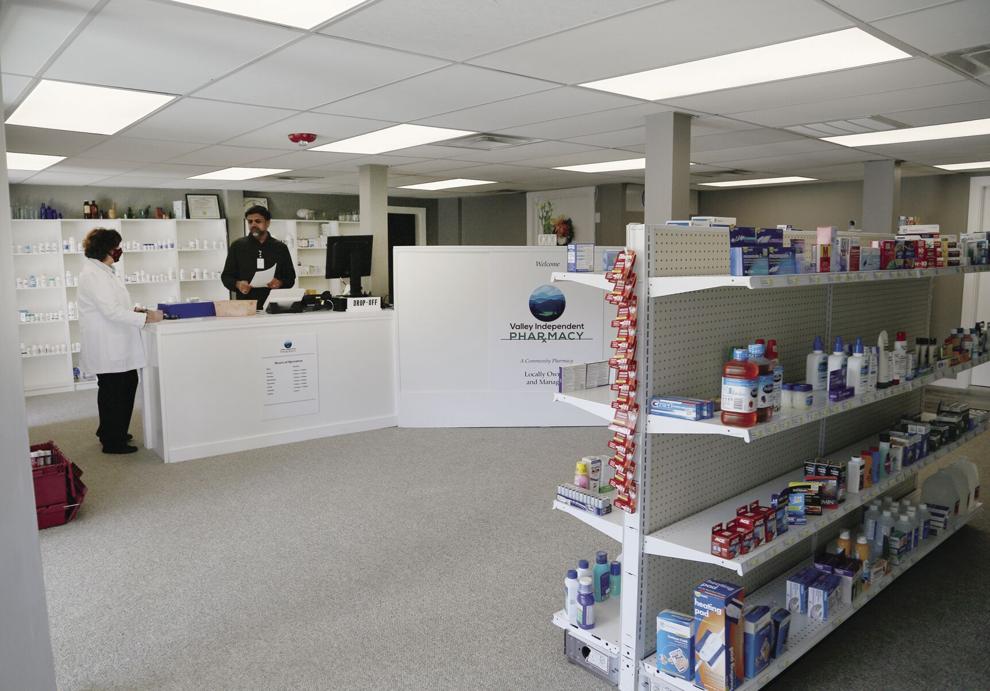 They contract with all major medical providers, "so there is coverage through Valley Independent Pharmacy with all the big insurance plans," Spinney said.
Her comments were echoed by Patel, who said: "Customer service is what it is all about. But in corporate, they so overwhelm their pharmacists with work that it can be tough. Our pharmacy will be competitive, offering a customer loyalty discount plan that does not differ greatly from Good RX pricing (an online web-based discount program).
"We offer the one-on-one customer service where you get to know your pharmacist and vice versa," Patel said. "You build a relationship and talk about your medication and your health needs. It's just a better communication. Janice and I enjoy that one-on-one with our customers."
Spinney is a 1989 graduate of the Massachusetts College of Pharmacy. She formerly worked as pharmacy manager at CVS in North Conway after moving to the valley in 1992. She then managed the pharmacy at Memorial Hospital for 10 years. Most recently she worked as pharmacy manager at Osco/Shaw's North Conway.
Meanwhile, Patel, who was born in India and then lived in Brockton, Mass., earned his pharmaceutical degree in 2000 from Northeastern University. He worked for Rite Aid in Lewiston, Maine, and was then transferred in 2004 to the Rite Aid in North Conway, which worked out well for him, as his parents had bought what is now the Quality Inn so he was able to walk from the pharmacy to help at the inn when he was not working behind the counter at the drugstore.
When Walgreens bought out Rite Aid in 2016, Patel was offered a position managing the former Rite Aid and now Walgreens in Ossipee but Patel says having forged a good relationship with so many customers in North Conway he chose not to make that move.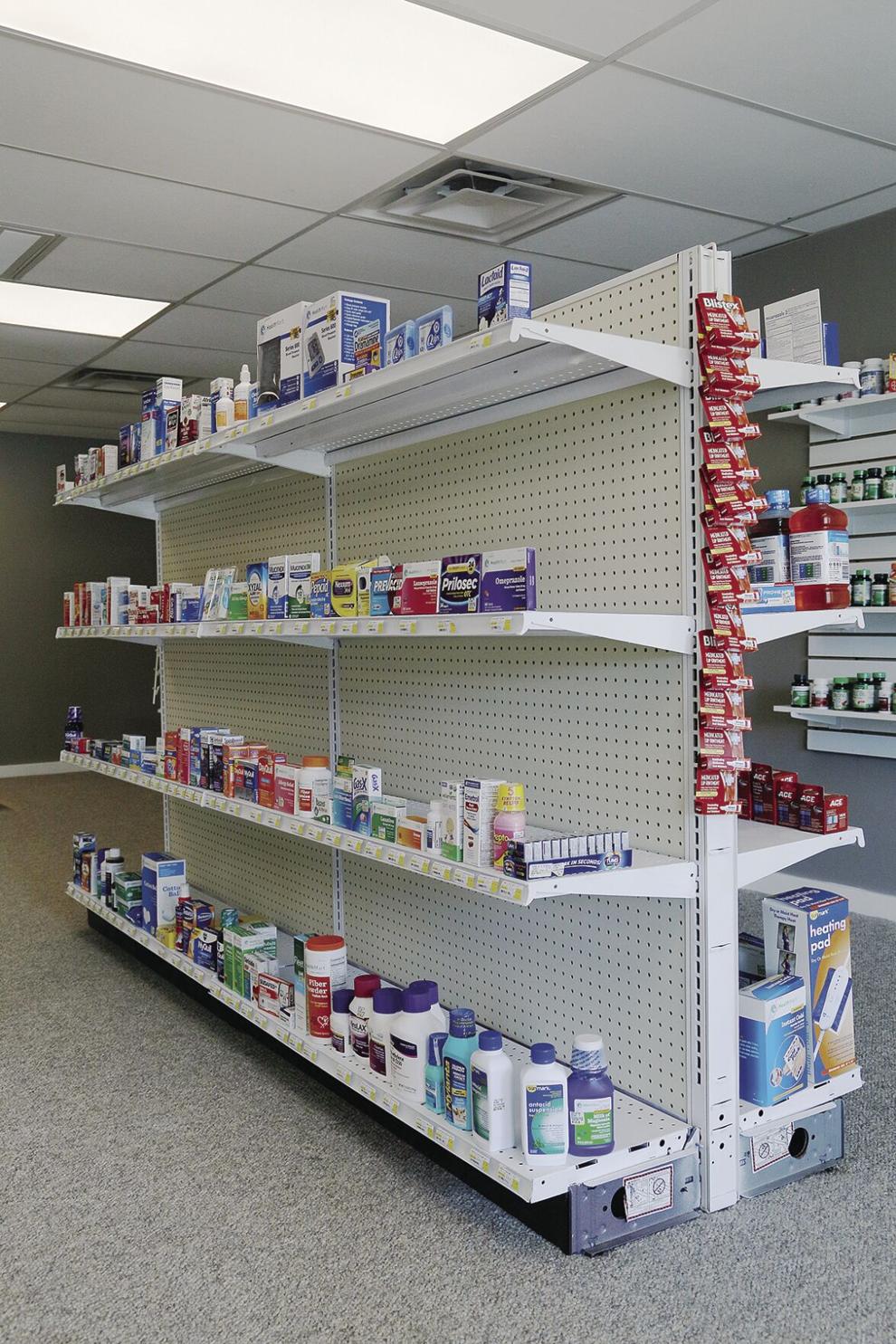 In the meantime, he and a partner established an independent pharmacy in Norwood, Mass. But after Spinney left Osco in March 2020, they began having discussions about opening their own independent pharmacy in the Mount Washington Valley.
It has always been a dream of Spinney's to open a small pharmacy of her own. She and Patel shared a vision of offering personalized care, and so they teamed up.
"My experience of having opened the pharmacy in Norwood taught me the ropes that I could put to use here," said Patel.
"I still live in Center Conway with my wife and two children, so I wanted to continue living here in this great area where I have made so many great relationships with my customers over the years," he said.
"I am still commuting a few days a week to work in Norwood, but I then come back and help out Janice here. It is working well," said Patel.
They chose to locate their pharmacy in Intervale to serve the northern end of the valley, a plus for those living in Jackson, Bartlett, Glen and Intervale.
Longtime residents may recall there once was a pharmacy — Cressey Pharmacy — in the Glen ShopAid shopping center in the late 1970s and early '80s.
"That space is actually currently vacant, and I did look at it, but we decided we wanted to be in Intervale," said Spinney.
Their 1,000-square-foot pharmacy is conveniently located just north of Memorial Hospital.
They are offering an opening special of a 20 percent discount on items other than prescriptions for the next month.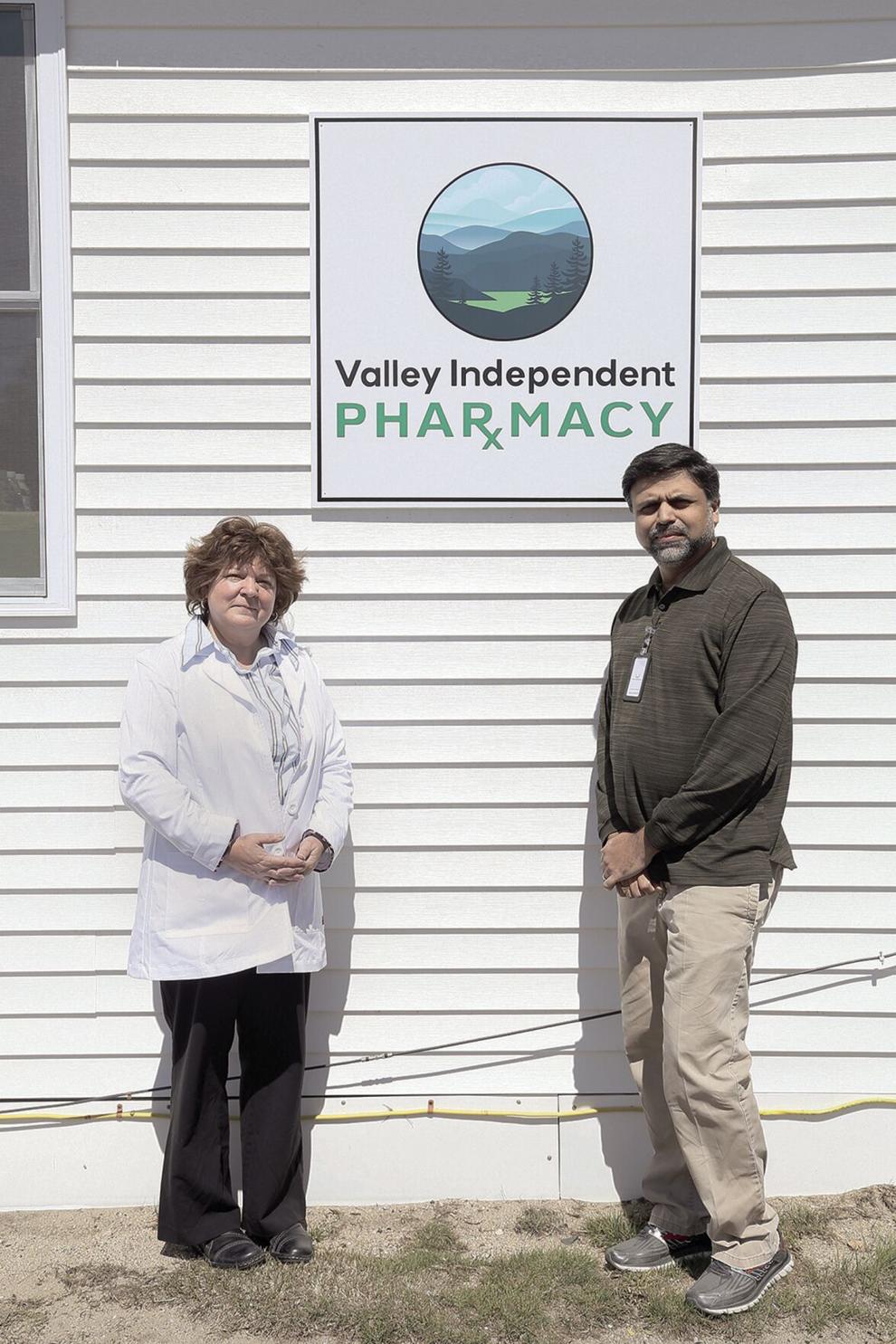 As for the somewhat surprising notion of opening an independent pharmacy in an era of chains and in an area that already has six of those corporate pharamcies (North Conway Walmart, Hannaford, Osco/Shaw's, Walgreens, CVS and Rite Aid in Fryeburg), Spinney and Patel remain convinced their venture is no folly.
By offering close customer service and the right product mix, they feel they can succeed in an era of chain dominance.
Patel said that model is working for his partner and himself at their Norwood pharmacy and he thinks it will draw in customers from their mutual long years in the business here, too, once he and Spinney get the word out.
According to the National Pharmacy Professional Association, the number of independent pharmacies in the United States declined to 21,767 in 2018, down from 22,478 in 2014, a net drop of more than 700 locations.
But others contend that there is still a niche for independents with customer service as their calling card — which is what Spinney and Patel are banking on.
In addition to her work in local pharmacies, Spinney is also a recovery advocate in the region with MWV Supports Recovery Coalition.
Hours for Valley Independent Pharmacy are 9 a.m.-6 p.m. Mondays-Fridays, 10 a.m.-5 p.m. Saturdays; and closed Sundays. For more information, call (603) 730-5432.