ALBANY — After 35 years of serving families in the Mount Washington Valley, the White Mountain Waldorf School will close its doors at the end of the month.
The decision to close was made May 4 by the school's trustees, according to board president Shannon McKenney and Heather Burnell, enrollment and marketing coordinator.
"The school was started by an enthusiastic group of parents led by Holly Fortin in 1985," McKenney said. "This school was made possible by parents and teachers who gave so much; otherwise it would not have lasted.
"This was was a really hard decision and not one we made lightly," said McKenney.
Declining enrollment, challenges to working parents caused by the COVID-19 pandemic, rising tuition and operating costs, and competition from the newly established, Waldorf-inspired Northeast Woodland Chartered Public School of Conway were cited as factors behind the decision to close by McKenney and Burnell in a recent interview.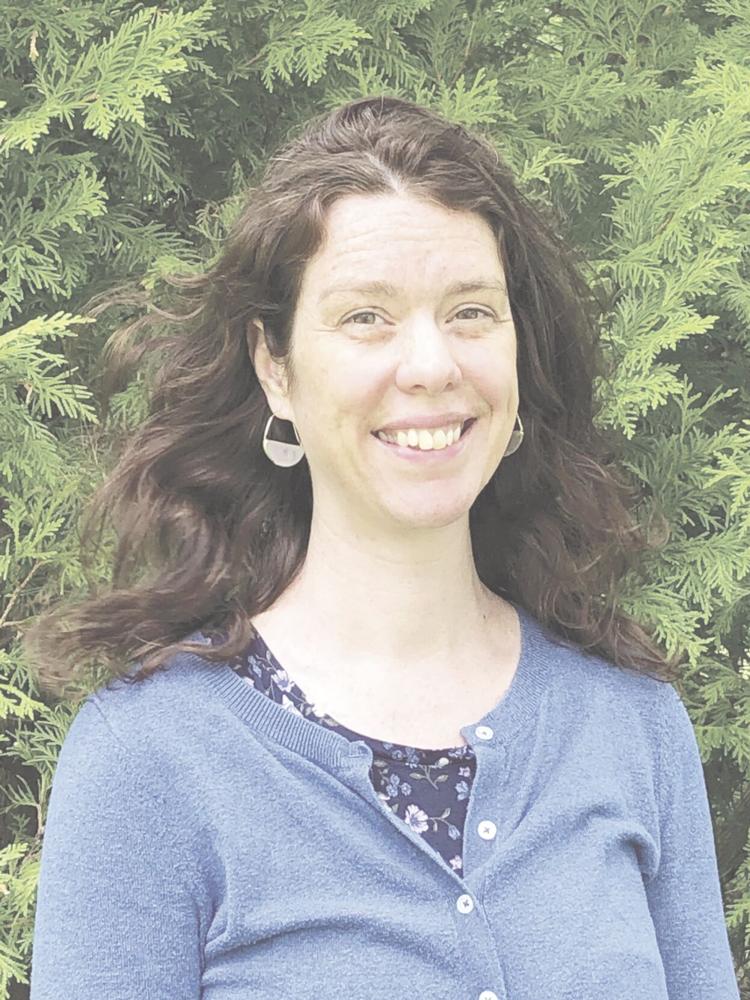 Though no longer operating as a school, they said they will continue to aid those in pursuit of a Waldorf education through the creation of a foundation that could offer tuition scholarships to those looking to attend the new charter school.
The new public charter school offers free tuition for New Hampshire residents but will charge tuition to those from outside the state.
New Hampshire's first charter school opened in 2004. The total has grown to 29 in the state, including the Robert Frost Charter School of Conway.
The new school will be the first public Waldorf school in New England, joining 55 other public Waldorf schools around the country.
The first Waldorf school was founded in Stuttgart, Germany, in 1919. According to waldorfeducation.org, the goal is to "integrate the arts in all academic disciplines."
Conway's Northeast Woodland charter school will be K-7 the first year and then K-8. McKenney and Burnell said they will now be sending their children there. Both are residents of Conway, with McKenney residing in Center Conway and Burnell in Conway Village.
While sad to see their White Mountain Waldorf School close, they said they are consoled by knowing their children will continue to receive a Waldorf-inspired education.
"Our enrollment has been going down the last few years, and we have had to increase our tuition rate to keep the doors open," said Burnell, noting that enrollment was highest at 125 students in 2007-08, when the school moved to its 75-acre campus.
A capital campaign to raise funds for the purchase of the property was spearheaded by parent volunteers in 2006-07, resulting in the acquisition of the 75 acres and the opening of the new campus in 2007.
The school campus includes six portable classrooms, outdoor playing fields and a garden. It now encompasses about 65 acres after it sold about 10 acres to gain revenue over the years.
McKenney said the school has hired an appraiser to determine the property's value. They also are in contact with their bank, Northway Bank.
"Everything will be going on the market, and we sincerely hope that the land gets preserved," said McKenney.
Compared with 125 students in 2008, "this year, we had 35 elementary school students and about 20-23 early childhood students at different points, so 56 at the end of March," Burnell said.
"Then we lost some due to concerns about the COVID-19 pandemic where parents had to pull their children out."
McKenney and Burnell said tuition this year was $11,995 per student and that it was set to increase to $12,600 by next year; however, tuition rates varied depending on how many days per week students attended and what grade they were in. Kindergarten tuition, for example, is $9,000 for full-time enrollment, Burnell said.
The school has been doing remote learning since mid-March when the governor's stay-at-home orders went into effect.
Concerning the new Northeast Woodland school. they congratulated the group, some of whose members were parents of White Mountain Waldorf School attendees.
"It was a separate group who pursued that, and they have managed to pull it off in a miraculous time of less than a year," said McKenney.
"They worked really hard to achieve that. Try as we might, the economic situation became even more difficult with dwindling enrollment for us. So we had to be realistic."
Northeast Woodland is renting space from Granite State College next to the Tech Village off Route 16 in Conway.
Asked whether any of the White Mountain Waldorf School's 14-member faculty and/or staff would be moving over to the new school, Burnell replied, "That's up to them."
When asked why the private White Mountain Waldorf School did not collaborate with the new public charter, given their similar goals, McKenney said the state Department of Education has strict regulations concerning charter schools.
"We were not allowed to collaborate, unfortunately, due to the state regulations and we have no control over that," she said.
But through the new foundation they hope to form once all of the school's assets are tabulated, the White Mountain Waldorf board will stay intact and members will continue to follow the Waldorf philosophy of working to instill creativity and desire for learning, cultivate social responsibility, and support the home and greater community.
McKenney and Burnell are proud of what the White Mountain Waldorf School has accomplished, especially in what has been achieved at the rural campus in terms of trail construction by students. Some of the trails connect with those of nearby Tin Mountain Conservation Center.
"This school has changed my life and my family's forever," said Burnell.
Added McKenney, "From the first day that my son walked in and did the morning garden chores program, we knew that this was something. ... As Heather said, if we can make that available to anyone else (through the new foundation), that is very important to us. We care."
In a press statement, school founder Fortin, said, "I am confident that this next step will allow Waldorf education in the valley to continue to thrive by keeping it vibrant and responsive to the local community."