"Barb and Star Go to Vista Del Mar" is one of the funniest and most gleefully absurd comedies I've seen in a long time. It is an instant comedy classic.
I want to keep things as vague as possible because part of the joy of the film is discovering it for yourself. Thankfully, for once, the film's trailer doesn't ruin the best jokes and surprises. If anything, the trailer under sells the movie.
Even revealing plot details beyond the most basic sketch — two eccentric middle-aged women (Kristen Wiig and Annie Mumolo) lose their jobs and use their severance package to go on vacation to a Florida resort — spoils the fun of the film's more outlandish elements.
Wiig and Mumolo previously wrote "Bridesmaids" together, a comedy that deals with the shifting dynamics between two female friends when one gets married and moves on with her life, while the other remains single and stuck in a rut. It was a funny movie with outrageous moments, but nothing that couldn't happen in the real world.
"Barb and Star Go to Vista Del Mar" is a different beast altogether. The film adds elements that make it clear that the film exists in an absurdist reality where anything can happen.
From the onset, "Barb and Star" is much sillier in than "Bridesmaids," with Barb (Mumolo) and Star (Wiig) speaking in cartoonish mid-western accents with a very particular speech pattern (not dissimilar to Wiig's Target lady from "Saturday Night Live").
Barb and Star have a tendency of going on long, ridiculous tangents, including how, even though they have never met a Trish, they know that a person named Trish would be an amazing person.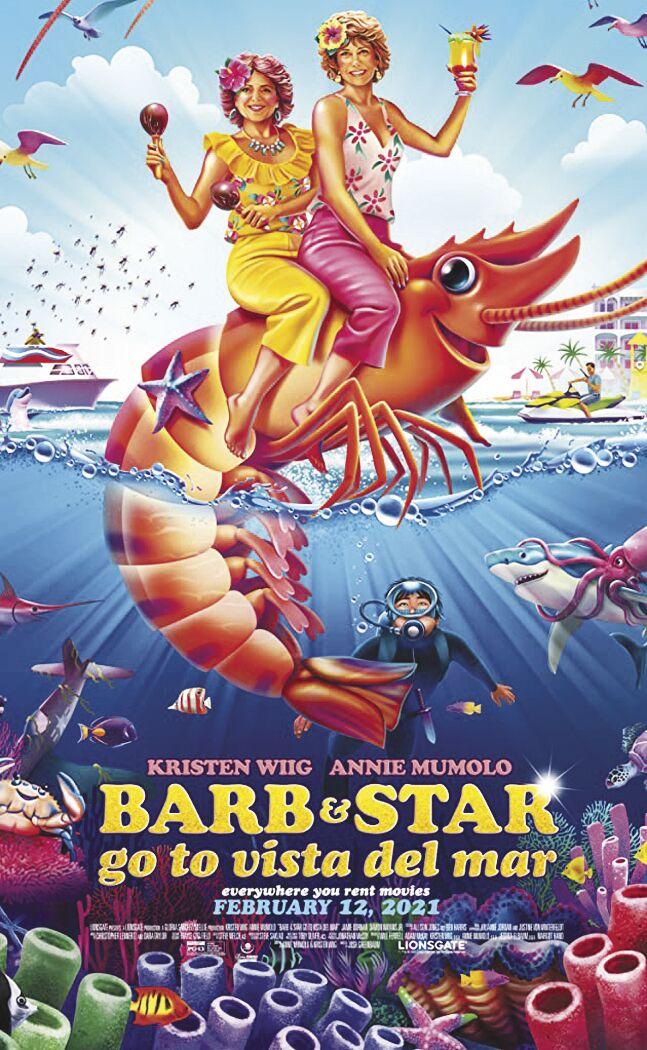 The characters are dimwitted but endearingly so. It isn't far off to describe them as middle-aged versions of Romy and Michele from "Romy and Michele's High School Reunion."
Wiig has appeared in several films in both lead and supporting roles where she has been funny, including "Bridesmaids," but none of them have truly taken advantage of the quirkier, weirder comedic sensibilities she displayed on "SNL," with characters like the Target lady, Gilly or Penelope. "Barb and Star" changes that.
The tone of "Barb and Star" is similar to the Zuckers/Abrahams films like "Airplane!" and "The Naked Gun," but also has elements that recall "Austin Powers" and "Wayne's World."
Part of what makes the film work is, like "Wayne's World," it is directed by someone with a background in documentaries. Director Josh Greenbaum takes a direct approach to the material that doesn't try for comedy but instead just allows it to come from the situations.
Barb and Star are amusing not because they are trying to be funny but because they are clearly defined characters being put in ridiculous situations. Wiig and Mumolo have an unforced chemistry together, and make characters that could become grating rather lovable.
Wiig also plays a second role that is equally funny and in a completely different comedic mode than Star.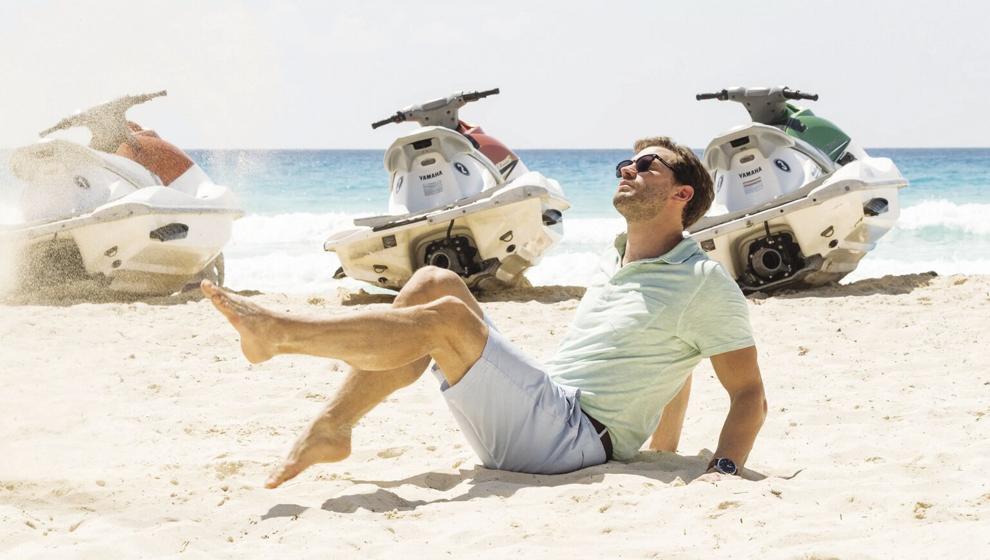 The supporting cast includes Vanessa Bayer, Phyllis Smith, Fortune Feimster, Michael Hitchcock and Damon Wayans Jr. The biggest surprise in the cast is Jamie Dornan who gives a genuinely funny performance by playing it absolutely straight.
The production team, including production design by Steve Saklad, art direction by Rafael Mandujano, set design by Mariana Castañeda and costuming by Trayce Gigi Field, have created bright and creative designs full of bright pastel colors, and cinematographer Toby Oliver gives the film a sunny look.
For those that appreciate comedies that are on the sillier side, "Barb and Star" is pure comedy gold from beginning to end.
"Barb and Star Go to Vista Del Mar" is available for digital rental and purchase on Apple, Amazon and Vudu and is also available on blu-ray and DVD.