CONWAY — The Conway Public Library has been awarded $15,981 in funding through the Institute for Museum and Library Services' "Grants to States" program. The grant program is part of the American Rescue Plan Act of 2021 and is being facilitated by the N.H. State Library.
"New Hampshire's strong relationship with its public libraries was made even more evident during the past two years, when librarians and their staffs were able to adjust services nimbly in order to continue to meet the needs of their communities," said N.H. State Librarian Michael York. "The innovative programs funded by these grants will continue to strengthen not only public library services, but also the communities in which the libraries reside."
The Conway Public Library and the Conway Conservation Commission will use this grant award to develop and execute the Redstone Quarry Interpretive Trail Project.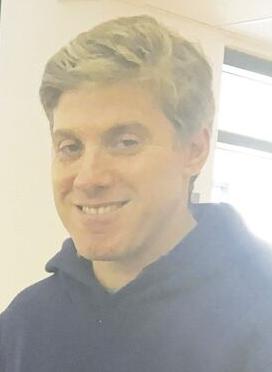 "Thank you to the State Library and Institute for Museum and Library Services for this award, Library Director David Smolen said. "It has been a pleasure to work with Conway Conservation Commission Chair Rob Adair on this project."
Located in the Redstone section of Conway on lands managed by the Conway Conservation Commission, the Redstone Quarry site is a fascinating place combining industrial archaology and local history in a forested area at the southern tip of Conway's famed "Green Hills."
Conway Public Library will create a walking tour of the historic Redstone Quarry Trail.
"The Conway Public Library is the go-to resource for learning about our local history and we look forward to sharing the history of Redstone in this manner," Smollen said. "Our goal is to complete the project by June 2022 with a ribbon-cutting ceremony to take place at that time."
The goals of the project are to improve understanding of the history of the Redstone Quarry site; increase access to information about the Redstone Quarry site; promote the use of collections that document the history of the Redstone Quarry including, but not limited to, the library's Henney History Room collection; further develop and build upon already existing partnerships with local organizations such as the Conway School District and Mount Washington Valley Chamber of Commerce; promote heritage tourism.
"As pillars of our communities, libraries and museums bring people together by providing important programs, services and collections," said Institute of Museum and Library Services Director Crosby Kemper. "These institutions are trusted spaces where people can learn, explore and grow. Institute of Museum and Library Services is proud to support their initiatives through our grants as they educate and enhance their communities."
Part of the N.H. Department of Natural and Cultural Resources, the N.H. State Library promotes excellence in libraries and library services to all New Hampshire residents, by assisting libraries and the people of New Hampshire with rapid access to library and informational resources through the development and coordination of a statewide library/information system; by meeting the informational needs of New Hampshire's state, county and municipal governments and its libraries; and by serving as a resource for New Hampshire.
The Institute of Museum and Library Services is the primary source of federal support for the nation's libraries and museums. We advance, support, and empower America's museums, libraries, and related organizations through grantmaking, research, and policy development.
To learn more, go to imls.gov and follow the Institute of Museum and Library Services on Facebook and Twitter.