Virginia M. "Ginny" (Donabedian) Chudoba, 80, of Salem, N.H., passed away peacefully on May 17, 2020, at High Pointe Hospice, after a valiant battle with multiple health issues.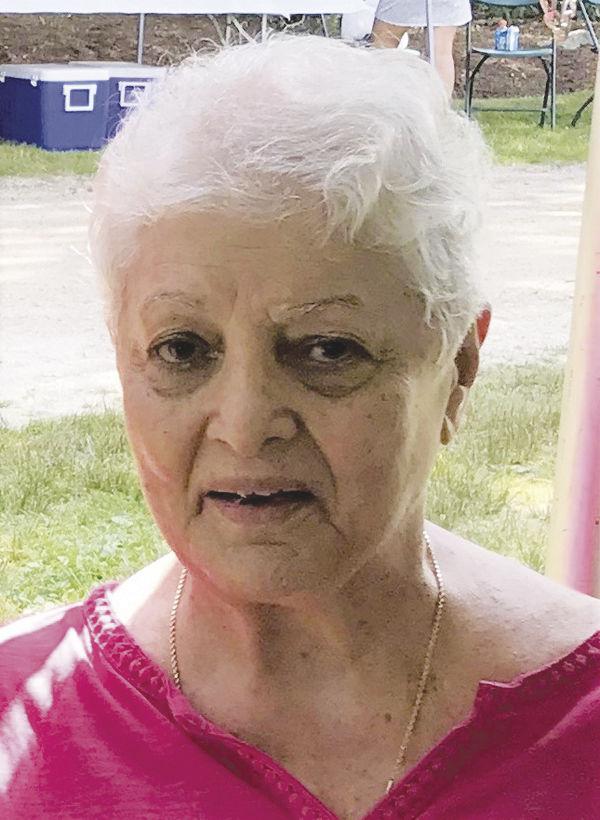 To her dying day, she embraced life to its fullest, always expressed gratitude, and never complained. Ginny will be deeply missed.
Born in Lawrence, Mass., on May 26, 1939, Ginny was the second of seven children born to Suren and Virginia (Aaronian) Donabedian. She loved people, especially children.
She was a devoted caregiver her entire life, first for younger siblings and cousins, then for their children. She was known as loving, fun "Aunty" as she volunteered with children at her beloved church.
True to the circle of life, Ginny then began to care for aging parents, aunts, and uncles. She never stopped caring and doing for others, even as she dealt with her own failing health. It was entirely fitting that Ginny chose caregiving — nursing — as her profession.
A 1960 graduate of Lawrence General Hospital School of Nursing, she served as a nurse for 40+ years. She worked in the ER at Lawrence General, 13 years at Holy Family Hospital ER, and then in various doctors' offices. She was the nurse you would choose to have!
Ginny's steadfast commitment to her work and family was made possible by the loving support of her devoted husband of 47 years, Bob. They were a fantastic team. They never had their own children, but they were quick to welcome any niece, nephew, cousin or friend's child to their home.
In Ginny's "free time," she indulged in a variety of hobbies and interests. She loved Donabedian Farm, on which she grew up, and never tired of picking weeds and grape leaves!
Going out to eat with her wonderful friends was one of her favorite pastimes. She was especially devoted to Ararat Armenian Congregational Church in Salem, N.H., where she served as a Deacon and gave unconditionally of herself.
Ginny cherished the church as a place of sacred space in which to worship her God.
In addition to her parents, Ginny was predeceased by her loving husband Robert Chudoba; her brother-in-law Richard Chabot; and her nephew Drew Donabedian.
She is survived by her six siblings, Shirley (Donabedian) Essegian and Harold of Salem, N.H.; Lazarus Donabedian and Carole of West Hartford, Conn.; Janice (Donabedian) Chabot of Buford, Ga; Kenny Donabedian and Carol of North Conway, N.H.; Jay Donabedian and Lisa of North Conway; and Peggy Donabedian and George Boyajian of Bartlett, N.H.
She also leaves many beloved nieces, nephews, grandnieces, grandnephews and cousins, as well as a multitude of treasured friends who were truly family to her.
Due to the current pandemic, services will be held at a future date at Ararat Armenian Congregational Church in Salem.
In lieu of flowers, memorial donations may be made to ALSAC/St. Jude Children's Research Hospital, 501 St. Jude Place, Memphis, TN 38105 or to Ararat Armenian Congregational Church, 2 Salem Street, Salem, NH 03079.
Arrangements are in the care of the Carrier Family Funeral Home, 38 Range Road, Windham, NH 03087.
To leave a message of condolence, please go to carrierfuneralhome.com.