The Rev. Timothy A. Roser, 65, died at sunrise on Feb. 15, 2021, at his home in Madison, N.H., with his family by his side. He lived just over a year after initial testing led to a diagnosis of stage IV colon cancer.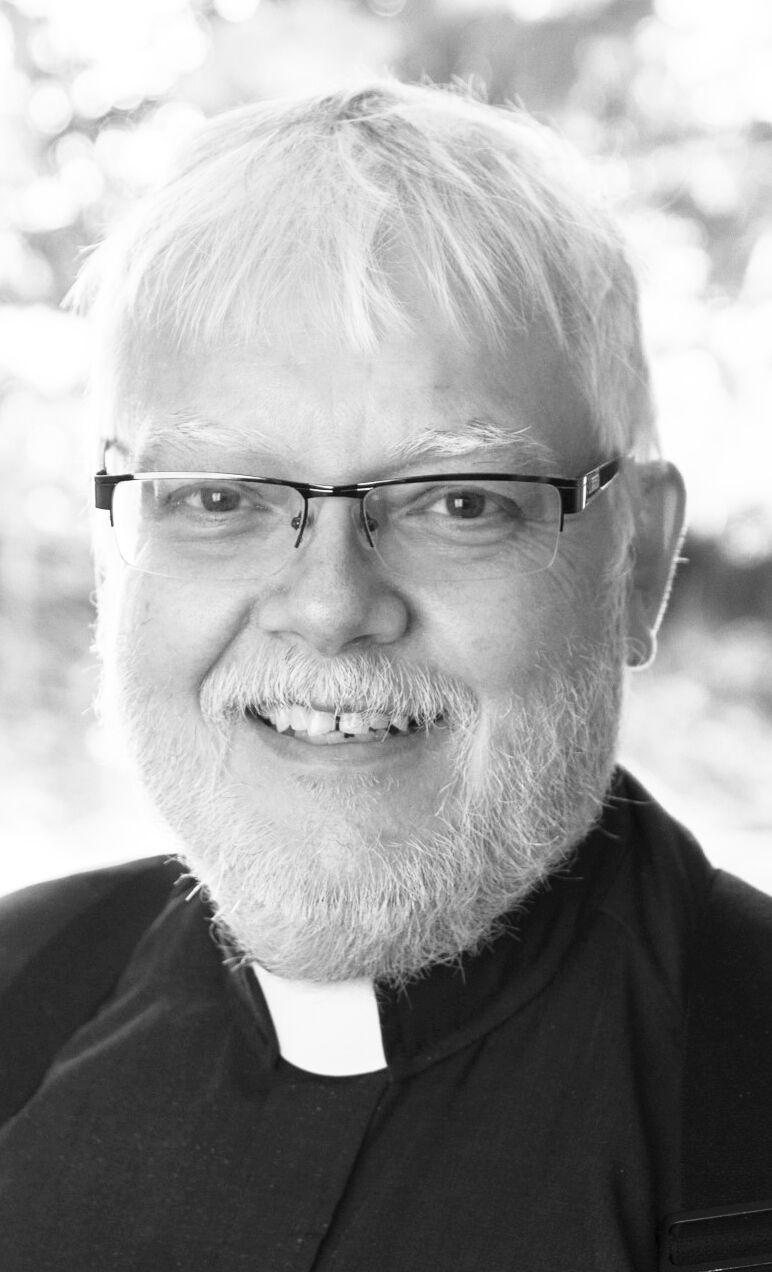 He is survived by his wife of 37 years the Rev. Anne Rukakoski Roser of Madison; his sons, Adam Roser of Madison; and Matthew Roser of Rockland, Maine; his father Kenneth Roser Sr. of York, Pa.; his brother Kenneth Jr. (Arville) of New Oxford, Pa.; nephew Allen Roser (Joseph) of York; niece Kim Smith (Will) of Denver, Colo.; grand-niece Mackenzie Marbain of Denver; aunt Evelyn Roser of Glen Rock, Pa.; and many Koller and Roser cousins.
He was predeceased by his mother Helen Koller Roser in 2003.
He is also mourned by his brothers-in-law David (Katie) Rukakoski of Tolland Conn.; Daniel (Lori) Rukakoski of Southampton, Mass.; and their sons, Zachary and William; Mark (Katie) Rukakoski of West Boylston, Mass., and their son, Ben; sister-in-law Lisa Rukakoski of Sterling, Conn.; his nephew Andrew (Camila) Rukakoski of West Hartford, Conn.; and niece Emily Bliven and her daughter Amaya of Plainfield, Conn.
Tim was a 1979 graduate of Thiel College in Greenville, Pa., with a major in religion. He received his master of divinity degree in 1984 from the Lutheran Theological Seminary, Gettysburg, Pa., (now United Lutheran Seminary) and was ordained in the same year. He served St. Peter's Lutheran, Middletown, Pa.; Grace Lutheran in Camp Hill, Pa.; and Ascension Lutheran in Willow Street, Pa., where he worked as co-pastor with his wife Anne.
In 2000, Tim and Anne were called as co-pastors of Nativity Lutheran Church in North Conway, N.H., where they served until January of 2016. In 2006, Tim was called by the Bishop of the New England Synod of the ELCA to serve as part time regional staff associate for the Lutheran churches in northern New England. He worked with congregations in Vermont, upper New York State, Maine and New Hampshire until the end of 2020.
To know Tim was to know his love for his family, his adventures with cars, his deep regard for animals, the outdoors and the Maine seacoast, and his resilience, humor and kindness. He will be deeply missed.
Gifts in his memory be sent to the Ladies Aid Society of Matinicus Island, c/o Laurie Webber, 311 Seal Harbor Road, Spruce Head, Maine 04859 or to the New England Synod World Hunger Appeal and/or a New England Synod ministry of your choice.
Donations may be made online at nelutherans.org/donate or be sent to the New England Synod, 20 Upland St, Worcester, MA 01607.
An online memorial service will be held in the spring.