Sean Anthony Duffy, 32, of Bradford, Mass., died Monday, July 15, 2019, at Holy Family Hospital in Methuen, Mass., after a long illness.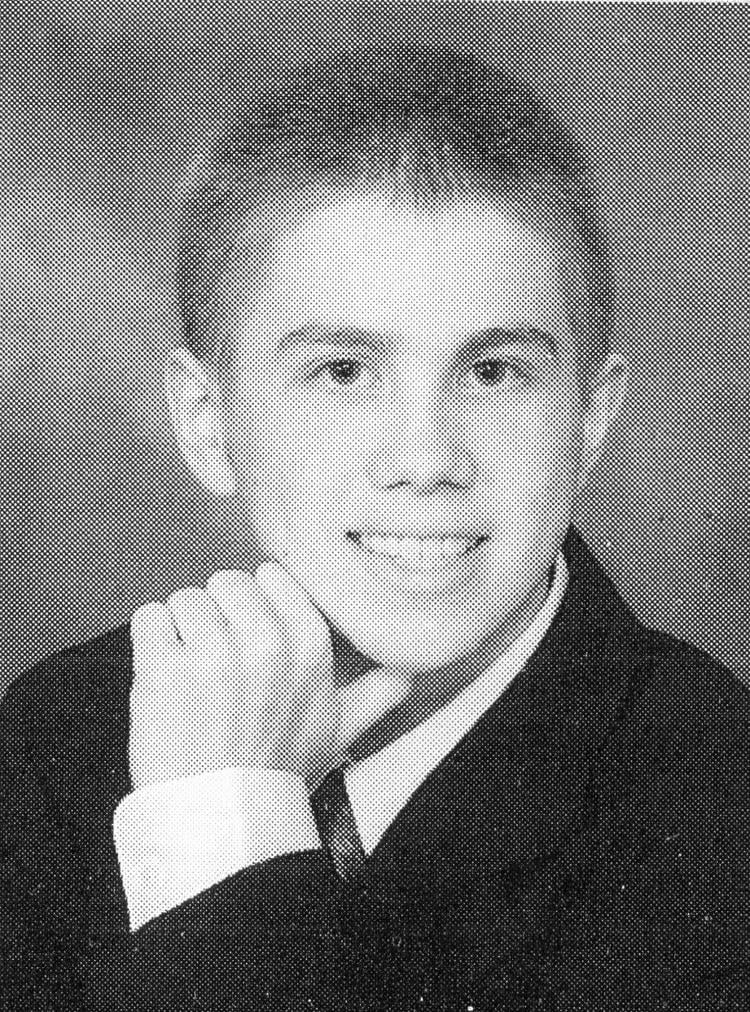 He was born in Dorchester, Mass., Aug. 8, 1986, son of Harriet L. (Chipman) Duffy of Bradford and Dr. Edward L. Duffy III, of Bartlett, N.H.
Educated in the Haverhill, Mass., school system, Sean graduated from Haverhill High School, Class of 2004 and attended Northern Essex Community College where he studied computer science.
He was an avid sports fan and enjoyed playing hockey and baseball until being diagnosed with Crohn's Disease at the age of 17. As a youth, he played in the Riverside/Bradford Baseball League and hockey for both Haverhill Youth Hockey and the Dual State Huskies. He was a member of Haverhill Youth Hockey PeeWee team that won the Gold Medal in their division at the CanAm Tournament in Lake Placid, N.Y. While at Haverhill High he played on the JV and varsity hockey teams.
Sean was presently employed at Taco Bell in Salem, N.H., where he truly enjoyed his time with his co-workers and customers.
A movie buff and voracious reader, Sean was smart as a whip and enjoyed researching any subject to improve his vast knowledge. Sean had an immense knowledge of history, particularly World War I, World War II and Vietnam, and knew more about particular battles and the course of the wars than anyone.
Besides his parents ,his survivors include his stepmother, Vespar Duffy of Bartlett, N.H.; his mother's life partner, John Arroyo of Bradford; half-brother, Quinn Duffy of Dover, N.H.; half-sister, Cian Duffy of Bartlett; three aunts, Suzanne (Duffy) Caron of Malden, Mass., who is Sean's godmother; Alice (Chipman) Russell of Kingston, N.H., and Linda (Chipman) Albee of Dover, Del., as well as several cousins and extended family.
Sean was the grandson of the late Lester and Lillian Chipman of Merrimac and Bradford, and the late Edward and Florence Duffy of Malden, and stepson of the late Heidi Duffy.
Although he battled his illness for many years, his death was unexpected and he will be severely missed by all those who knew him and the lives he touched.
Relatives and friends are respectfully invited to attend his visitation on Monday, July 22, from 4 to 5:30 p.m. at the H.L. Farmer & Sons Bradford Funeral Home at 210 South Main St. in Bradford, followed by a funeral service at 5:45 p.m. at the funeral home. Burial will be private and at the convenience of the family.
Contributions in his memory may be made to the Crohn's and Colitis Foundation, 72 River Park St. Suite 202, Needham Heights, MA 02494 or to the Substance Abuse Charity of the donor's choice.
To share a memory or for more information, go to farmerfuneralhomes.com.
To plant a tree in memory of Sean Duffy as a living tribute, please visit Tribute Store.