AUGUSTA, Maine — Emily "Ann" (Gilman) Stocker went to be with her Savior on April 18, 2021, at the age of 72, surrounded by her loving husband of 48 years and three children, after battling cancer in the last few years of her life.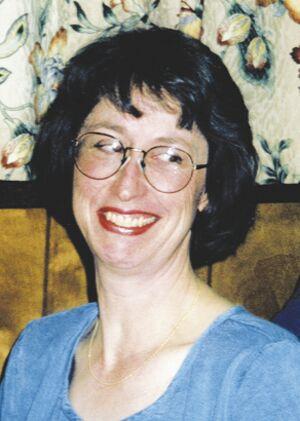 Ann was born July 22,1948, in North Conway, N.H., daughter of the late George Gordon and Ruth S. Hanscom Gilman. She grew up in Stow, Maine, was a graduate of Fryeburg Academy, and attended University of Maine Orono.
Ann and Rick resided in Augusta, Maine, for the past 20 years and previously resided in Monmouth, Maine. Ann worked for the Southern Kennebec Child Development Corporation Head Start Program for 25 years. She was an active member of Living Hope Presbyterian Church in Brunswick, Maine.
Ann is survived by her husband, Rick, three children, Nathan Stocker of Augusta; Elizabeth Hake and her husband, Jesse, of Harrisburg, Pa.; and Joanna Ledoux and her husband, Martin, of Durham, N.H. She is also survived by her stepbrothers, Dale and Glenn Gilman; her three cherished grandchildren, Nessa, Tobias and Tabitha; as well as many cousins, nephews and nieces.
In addition to her parents, Ann is predeceased by her stepmother Theda S. Gilman; and her brothers, Philip and John Gilman.
Ann lived with astounding joy and energy, a great love of children, a deep care for others, and for her Lord and Savior Jesus Christ. She left a legacy as a teacher, writer, storyteller, and student of the Bible, as well as a loving wife, mother and grandmother.
She loved to sing, laugh, garden, and spend time in God's creation, especially New England's beautiful mountains and landscapes. Ann touched the lives of everyone who knew her, offering a listening ear, an encouraging word, or a humorous quip or story, and she will be missed by many.
Ann will be laid to rest during a graveside service at the Center Chatham Cemetery, Route 113, E. Main St. in Chatham, N.H., on Saturday, May 1, at 2 p.m. All are welcome.
In lieu of flowers, the family suggests, for those who so desire, to donate to St. Jude's Children Hospital.
Arrangements are in the care of the Knowlton and Hewins Funeral Home at One Church St. in Augusta, where condolences may be shared with the family on the obituary page at familyfirstfuneralhomes.com.