Edward James Engler, 74, 51st mayor of the City of Laconia and co-founder and president of The Laconia Daily Sun, died on Nov. 5, 2021. The cause of death was colon cancer.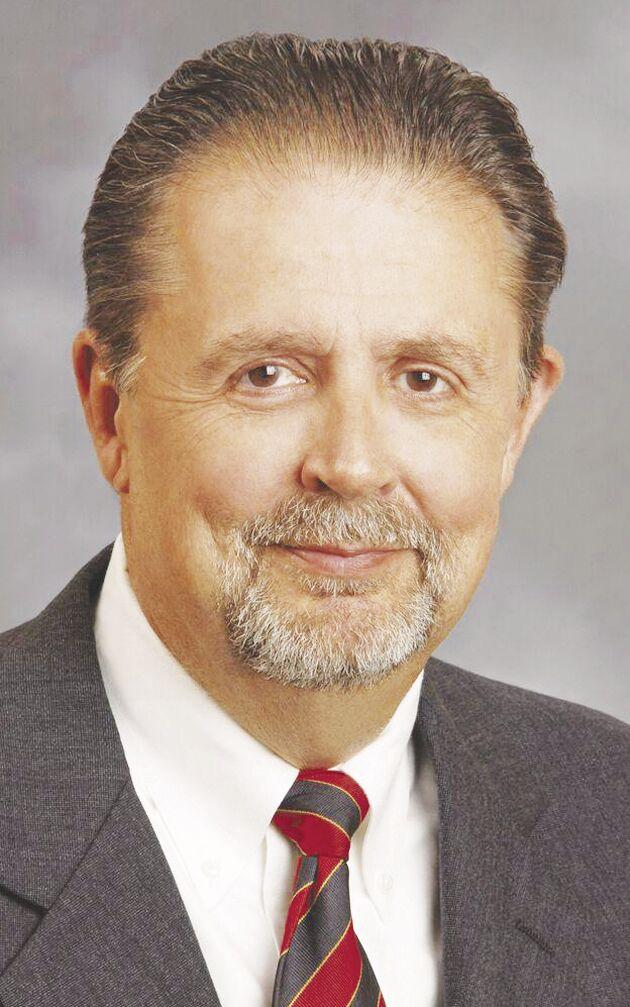 Ed was born at the community hospital in Ipswich, S.D., on June 8, 1947. He was the first child of Donald and Iona Engler. Ed graduated from Ipswich High School in 1965 and then matriculated from the University of Texas at Austin, where he was awarded a bachelor of journalism degree in 1972. At college, Ed met his future wife Suzanne Binkley of Houston, and the couple was married on June 22, 1973.
Ed and Suzy raised two children. Laura was born in 1976 and Brian in 1986. The close-knit family was devastated by Suzy's premature death due to illness at age 45.
Known by those closest to him as a sappy sentimentalist, Ed reveled in fond memories of his isolated, small-town upbringing and the influence that attending a huge university in a faraway place he had never visited had on his life. The older he grew the more he loved his hometown, his native state, his alma mater and Texas.
Ed's business career started with a job as a creative copywriter for a Houston advertising agency. In 1977, Ed and Suzy decided they wanted to be in business together and started the weekly Kingwood Observer newspaper in a suburb of Houston. The couple sold that modestly successful newspaper in 1980 and began a decade-long family odyssey that took them to the states of Washington, New Hampshire, Colorado and back to New Hampshire.
After a five-year stint as publisher of the Golden Transcript in Colorado in the mid-1980s, Ed and family moved to Madison, N.H., in 1987, and he began a 13-year tenure as associate publisher and general manager of the Carroll County Independent and the Granite State News.
In 2000, he moved to Laconia and, with two business partners, started publishing The Laconia Daily Sun.
The free daily newspaper struggled mightily in its formative years, but evolved into a very successful small business enterprise. Ed served as the paper's publisher for 12 years and was editor from 2002 to 2015.
Among his innovations was to introduce one of the first all-color newspapers in America in 2008. He retired as editor in 2015 but, as president of the company, remained semi-active until his death. He was editing the dynamic letters-to-the-editor section of the paper for every second that he was able.
Ed's newspaper career spanned 43 years. He was proud of the fact that over that time he performed, at one time or another, just about every job common to the industry, from stacking newspaper roles with a forklift, to "hanging" metal printing plates on a press, to delivering papers to newspaper boxes, to selling, designing and producing advertisements, to writing and editing articles, to taking pictures, to serving as bookkeeper and payroll clerk.
Three times, Engler was elected mayor of Laconia (2013, 2015 and 2017). He will likely be remembered as a champion for the need for reasonable population growth and as a leader of the movement to restore and renovate the historic Colonial Theatre on Main Street.
After he retired as mayor at the end of 2019, the Laconia City Council voted to name the beautifully restored 750-seat auditorium at the theater complex in his honor, The Edward J. Engler Auditorium.
Ed also served in other elected positions and was an active community member wherever he lived. He was elected a member of the board of commissioners of the Village District of Eidelweiss in Madison, in the late 1980s and early 1990s. He served for five years on the Madison Board of Education in the late 1990s.
Over the years, Ed served on many volunteer boards and commissions. In addition to being mayor, he served as chair of the Laconia Airport Authority for six years. He was a member of the Laconia Rotary Club for 19 years and a director of the Belknap Economic Development Council for nine.
In 2015, the Laconia Motorcycle Week Association named him the recipient of the annual Fritz Baer Award for outstanding contributions to the world's oldest motorcycle rally.
Ed's cancer was diagnosed in 2017 and he endured surgery and treatment aimed at controlling the disease until the time of his death. That period included his final two and a half years as mayor.
Ed was preceded in death by his father, Donald, in 2005, and his mother, Iona, in 2006, and by his wife of 25 years, Suzanne in 1998.
He is survived by his two children, Laura Fitzmaurice, and her husband, Stephen, of Los Alamitos, Calif.; his son Brian and wife, Ashley, of Livingston, Mont.; his four grandchildren, Garrett and Kaela Fitzmaurice, and Cameron and Delaney Engler; and by his dearest of friends, Julie Lanoie of Silver Lake and Laconia. He is also survived by his two sisters, Laurel Hanewald and her husband, Bill, of Sheridan, Wyo., and Ann Sandoz and her husband, Dave, of Morton, Ill.
A memorial service and celebration of life will be held in the spring. He will be cremated and buried at Bayside Cemetery in Laconia.
Contributions may be made in Ed's name to the Colonial Theatre restoration project via check made out to CACLR, care of BCEDC, 383 S. Main St., Laconia, NH 03246 or coloniallaconia.com, or to the WOW Trail, P.O. Box 6832, Laconia, NH 03247, or wowtrail.org.