Donald M. Kiesman, 90, of Fryeburg, Maine, passed away peacefully at home with family on Sept. 6, 2020.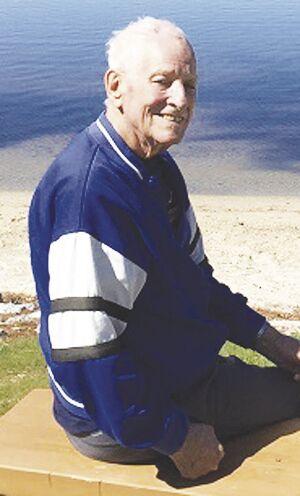 Donald will be lovingly remembered by his wife Claire of 64 years; their children, Lisa Gattermann and son-in-law, Joe Gattermann of Fryeburg; and Kara Henschel and son-in-law Mark Henschel of Lovell, Maine; grandchildren, Ashley and Trevor Henschel of Lovell; Brianna Thurston of Fryeburg; and step-grandchild, Jordan Gatterman of Pennsylvania.
He was exceedingly proud of his grandchildren. He also had many nieces and nephews who he adored.
Donald is predeceased by his parents, Muriel and James Kiesman of Fryeburg; siblings, Lillian Emery, June Trott and Marilyn Gould of Fryeburg; and James (Sonny) Kiesman of East Conway, N.H.
Donald was born Nov. 3, 1929, in Baldwin, Maine. He was a graduate of Fryeburg Academy and then proudly went on to serve his country in the Airforce during the Korean War.
He was employed by the telephone company for 31 years. He was an active member of the Masons, earning his 50-year pin. He was a Fryeburg Fair Trustee and served as an official during the Fryeburg Fair week.
He was a member and past trustee of the Fryeburg New Church and Eastern Star. He held positions of Fire Captain, Lions Club president, and Legion Commander.
Although Donald was active in so many important organizations, his love and commitment to his family was his main priority.
Donald spent many summers with his family on Lovewells Pond in the camp he built.
He also had a love for Popham Beach in Phippsburg, Maine, where many memories were made.
He loved the outdoors. He was an avid hunter and fisherman. He enjoyed all the seasons that New England had to offer, snowmobiling in the winter and waterskiing in the summer.
As per Donald's wishes, there will be a private graveside service for the family.
In lieu of flowers, donations may be made in Donald's name to the Fryeburg New Church or the Fryeburg Rescue.
Arrangements are under the care of Wood Funeral Home at 9 Warren St. in Fryeburg.