Daniel Lee Kiesman Sr., 72, passed away on March 23, 2021, from an unexpected heart attack.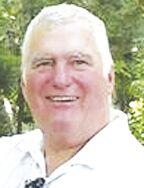 Daniel is survived by his loving wife Elizabeth (Ann) Daigle/Kiesman. He was so proud of his three sons and their wives whose mother is Carmen (Giroux) Kiesman of Turner, Maine; Kevin and Samantha Kiesman of Stow, Maine; Roland and Tabitha Kiesman of Turner; and Daniel Kiesman, Jr. of Fryeburg, Maine.
Dan also loved his eight grandchildren very much: Ashley Patterson, Meadow Kiesman, Ava Kiesman, Marissa Kiesman, Gabrielle Kiesman, Rodney Kiesman, Daniel 3rd Kiesman, and Ariel Torres. Dan was so excited to have three great grandchildren when Ashley had Wesley, Hazel, and Ivory.
Daniel is predeceased by his father and mother, Leonard and Dori (Devine) Kiesman; his sister Joyce (Kiesman) Chaplin; and his late wife Patricia A. (Bondarko) Kiesman. Dan is survived by his sister Donna Woodward of Fryeburg and brothers, Roger Kiesman and his wife, Wanda, of Stow, Maine; Karl Kiesman of Fryeburg; Richard Kiesman and his wife Sue (Fryeburg, ME), and several nieces and nephews.
Dan graduated from Fryeburg Academy in 1968. In 1969, he went to Vietnam and served two tours serving in the Army 11th Armored Calvary/Black Horse regiment. When he returned from Vietnam he had many occupations from working for Chinbro to operating his own garage in Auburn, Maine. He settled into truck driving and found his passion moving to Las Vegas to pursue his work. Dan continued truck driving until he retired in 2009.
After the loss of his wife Patricia, Dan returned to Maine where he eventually remarried Ann and they made a life changing decision to move to Dunnellon, Fla., to live their days in the warmer weather and sunshine.
A military graveside ceremony will be held at the Southern Maine VA Cemetery in Springvale, Maine, as soon as COVID guidelines allow.
Arrangements by Roberts Funeral Home of Dunnellon, Fla.