Brenda Hughes went to heaven on May 23, 2019. Her life was dedicated to helping others, and to being a totally selfless person. Brenda courageously fought cancer for four and a half years.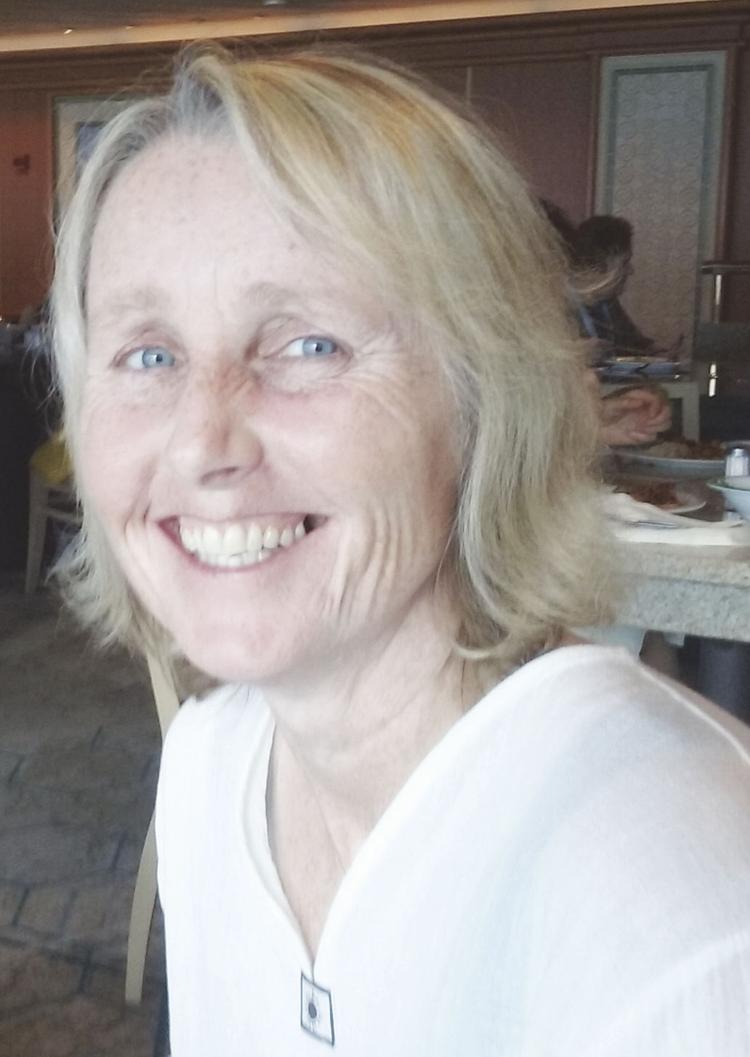 Brenda was born on Feb. 25, 1968, in Portland, Maine. She was the daughter of Barbara Langway Pooler and Walter Smith. She attended the Portland public schools and graduated in 1986. Brenda spent eight years serving her country in the Navy in San Diego, Calif., and Brunswick, Maine.
For the past 25 years, Brenda has devoted her life to working with developmentally disabled individuals at the Center of Hope/Northern Human Services in North Conway, N.H. She changed many lives by finding employment for disabled individuals in the North Conway community.
Brenda's magnetism was legend. She enriched the lives of so many people by  showing them her great love and care. Brenda participated in Special Olympics, delivered Meals on Wheels and devoted her time and money to many worthy causes.
She was a communicant of the First Congregational Church of Ossipee and enjoyed participating in her "growth group." She had numerous friend in church. To many, Brenda was an angel on Earth. She was always ready to help anyone who needed cared or just someone to listen with a sympathetic ear.
Her kindness to animals was well-known, and she rescued many from abuse and housed them on her farm in Effingham, N.H. She had an immense love for her two dogs, Grania and Dante.
In her last years, while she bravely fought her disease, Brenda was able to travel to many of the places on Earth she wanted to see. She visited Quebec City, Washington, D.C., Egypt, Thailand, Vietnam, Cambodia, Malaysia, Indonesia and Bali. Her rides on a camel in Egypt and an Asian elephant in Cambodia were the highlights of her travels. She also enjoyed exploring the pyramids and the ruins of ancient Egypt. She especially loved a majestic balloon ride over the Valley of the Kings and her seven-day trip down the Nile River on a cruise boat.
When Brenda was diagnosed with cancer, she chose to fight it with all of the strength she possessed. She suffered through two major operations and numerous courses of chemotherapy treatments. Brenda never complained. She fought her disease with great stamina and bravery. The battle with cancer ended when the experimental immunotherapy treatments at Massachusetts General Hospital failed to reduce her tumors.
Brenda passed peacefully at Wentworth Douglas Hospital in Dover, N.H., with her husband, Robert, and great friend, Louis, by her side.
Brenda leaves her mother, Barbara Pooler; a sister, Margaret Pooler; her sister and brother-in-law, Mary and Kevin Wolf; her husband, Terry Smith and his roommate, Dan Esty; and many nieces and nephews.
Brenda also leaves her husband, Robert A. Smith who said, "She was the most beautiful, elegant, kind, tough and selfless person I ever knew. I only thank God I was not too late. My 10 years with Brenda were  transformative and joyful. She taught me so many life lessons and ways to live life in a more beautiful and better way. She taught many people these lessons."
Brenda was a beacon of light to all of her family, friends, disabled individuals and everyone whom she ever met. She will be truly missed by all. Rest in peace our beautiful Brenda. There will be a celebration of her life on June 15 at the First Congregational Church of Ossipee on Route 16B in Ossipee at 10 a.m.