CONWAY — New England Hemophilia Association will be hosting FallFest, its annual meeting and its largest educational event of the year, on Saturday, Oct. 16, starting at 11 a.m. at Sherman Farm in Center Conway.
Everyone is welcome to attend; registration is required. The cost is $10 for non-members.
"NEHA serves more than 1,500 people annually from all six of the New England states through our mission to provide education, advocacy and support," Rich Pezzillo, executive director for NEHA said. "The location of FallFest rotates each year between Southern and Northern New England."
The meeting will include a mix of in-person activities, educational sessions and fun for families impacted by bleeding disorders for adults, teens and youth.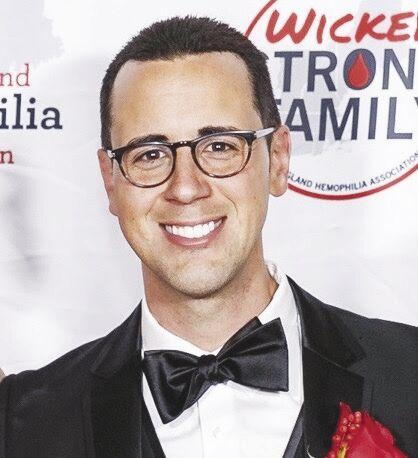 "We are grateful to Sherman Farms for partnering with us to reimagine our annual event from an indoor conference at Jay Peak, Vt., center to an outdoor venue due to the pandemic," Pezzillo said.
Registration begins at 10 a.m. with programming beginning at 11 a.m. with a welcome and awards presentation. Programming for kids and teens will happen simultaneously in a separate tent from 11 a.m. to 3:15 p.m. with a break for lunch at 12:15 p.m.
At 1:15, there will also be a choice of two interactive breakout sessions, "Trust Your Parental Instinct," presented by CSL Behring and Fall-Themed Craft Project, and "It Hurts! Take Control of Your Pain."
New England Bleeding Disorders Advocacy Coalition will offer an overview at 2:15 p.m.
At 2:30 p.m., participants will have the opportunity to choose one of several different peer-to-peer support sessions, including "Moms-in-Action," "Dads-in-Action," "Blood Brothers," "Blood Sisters" or "Spouses and Grandparents."
While programs end at 3:15 p.m., exhibit booths and activities will remain open until 5 p.m.
"Our community is excited to take advantage of the activities offered at the farm, including the Corn Maize — which, in 2019, was designed to educate the public about bleeding disorders with the overall design and with facts displayed throughout the maze."
Among the activities will be The Breaking Through creative writing workshops presented by Believe Limited with support from BioMarin. This will be a workshop tailored to teens and adults affected by a bleeding disorder.
"The Breaking Through creative writing workshops are built to empower bleeding disorders community members to express their challenges, pain, victories and hopes for the future in an artistic and supportive environment," Amy Board, head of community engagement for Believe Limited, said. "We know self-expression unlocks emotions, helps people heal, and feel seen and heard. In this way, writing can be a powerful tool for anyone and everyone."
In addition to the in-person events, FallFest will include virtual activities with an annual meeting and a meet the board webinar on Wednesday, Oct. 20, at 7 p.m. and educational sessions on Saturday, Oct. 23, from 9-11:30 a.m.
Bleeding disorders occur when there is poor blood clotting due to deficient or missing proteins called factor. These disorders can cause heavy and prolonged bleeding, either spontaneously or after an injury. Hemophilia and von Willebrand disease are two common bleeding disorders. Bleeding disorders can be mild, moderate or severe in nature.
Contrary to popular myth, persons with bleeding disorders will not bleed to death from a cut or minor injury. They suffer mostly from internal bleeding into joints and muscles.
For more information on the New England Hemophilia Association or to register for FallFest, go to newenglandhemophilia.org.