Peter Remington passed away on Tuesday, Jan. 19, 2021, in Ormond Beach, Fla., while recovering from a fall. He had a blood clot that traveled to his lung, which was the ultimate cause of his death. He had fallen a few days previous and had broken his hip. He had been suffering from Parkinson's disease for several years before he died.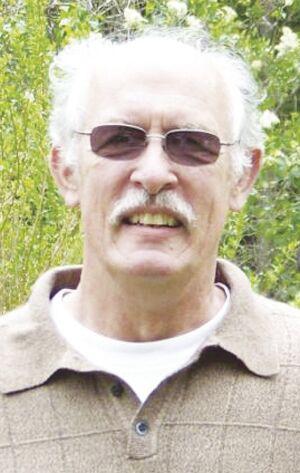 Peter was born in Havana, Cuba, as a traveling U.S. citizen in 1946 and was raised in Brazil before moving to Hanover, N.H., in 1956 where he graduated Hanover High School in 1965.
He went on to earn an associate's in electronics from Wentworth Institute of Technology in Boston where he met the love of his life, Lorell E. Remington. They celebrated 51 years of marriage before she passed away in 2019.
Peter joined the Navy out of college where he spent the next 22 years traveling around the world before retiring as a Master Chief in 1990. During his time in the Navy, Peter served in Vietnam where he survived the rocket attacks of Da-Nang in 1972.
Peter spent more than 18 years working on the avionics and flying in the P3-C Orion sub hunter squadrons. He earned the Sailor of the Year award and was an instructor in the Senior Enlisted Academy during his last few years of service.
Peter is survived by his son Peter D. Remington Jr (Lisa); grandsons, Mitchell Axtell and Peter D. Remington III; daughter Jolinda Patten (John); grandsons, Jon and Ryan Patten; brother Charles Remington (Litza); nephews, George (Heather) and Herbert; sister Margaret Remington; niece Nicole Clemens Wilmott (Vaun); brother John Remington (Jackie); nieces Kathleen Remington; Kristine Thayer (Jon) and Karaline Remington; nephew Jeffrey Samsonenko; and niece Maggie Ortner (Jon); and other relatives.
Peter was preceded in death by his wife Lorell Emerson Remington (2019); sister, Jo Ann Remington (2014); mother Kathleen Pearsall Remington "Ya-Ya" (1980); and father Herbert Denison Remington (1998).
Peter Remington was very active and involved in his community wherever he lived. He was very active with the Boy Scouts of America and held many positions wherever he was stationed while in the Navy and after he retired. He loved hiking, camping and canoeing with the families, but most of all, he liked training and teaching the youth and the adult leadership.
He was a member of the Unitarian Universal Church in Ormond Beach volunteering with many of their activities and participating in Tai-Chi. Most of all, Peter was very active in the Brotherhood of the Freemasons where he held may titles, earned many achievements and spent a considerable amount of quality time with his brothers in helping others move forward in their knowledge and understanding.
Among Peter's other passions, he enjoyed leatherworking, studying history and gardening. He always maintained a large garden plot wherever he lived that produced more than enough to share with everyone. He also loved to spend time helping his wife, Lorell with her many fiber and fabric working hobbies from raising and caring for Angora bunnies to helping process wool fleece from when it came off the sheep's back to helping Lorell weave on the triangle loom. He lived most of his life in Maine and New Hampshire where he greatly enjoyed of the four seasons before deciding the warm Florida weather was ideal for spending the remaining 15 years of his life with his wife.
A Zoom memorial service will be held at a later date.
In lieu of flowers, the family would like contributions made to the Shriners Hospital for Children 2900 Rocky Point Drive, Tampa, FL 33607 donate (lovetotherescue.org).