Patricia "Elaine" Clark Henriksen left this earth peacefully and went to heaven on Sunday, Dec. 1, 2019.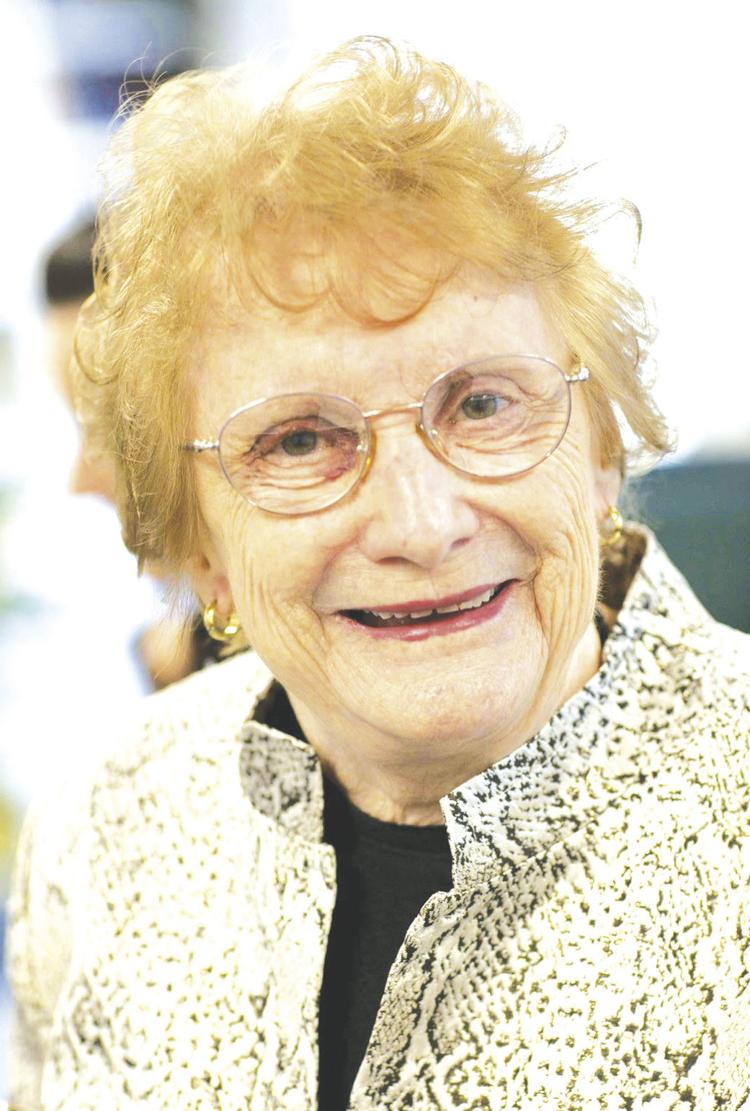 She was affectionately known as "Ma" to most everyone, but also Mrs. Hen, Grandma, Gram, GG and Trish.
She was born in Baltimore, Md., on July 20, 1928, prematurely by C-section, weighing 3 pounds, 11 ounces. A lifelong Lutheran, she was baptized in October 1928, and was proud to have been confirmed in March 1942.
She grew up in Takoma Park, Md., and spent every summer in Roland Park in the White Mountains of New Hampshire from the time she was two years old. She met George Henriksen at Grace Lutheran Church in Washington, D.C., and they were married there on July 26, 1952.
She was a proud Navy wife and homemaker, and raised four daughters. She and her family were active members of St. John's Lutheran Church in Rockville, Md.
Elaine and George divorced in 1982, and she moved full-time to New Hampshire where she winterized her beloved lake house, The Bungalow, where she lived and worked for 23 years with two of her daughters nearby.
She became a member of Lutheran Church of the Nativity in North Conway, N.H., where she had many friends. She delivered flowers for Red Barn Florist, a job she loved.
In 2005, she decided New Hampshire winters were too much for her, turned The Bungalow over to her youngest daughter, and moved to Roanoke, Va., to be near another daughter and her family. She was living with them at the time of her death.
She was predeceased by her parents, Douglas Paton and Mildred Bruck Clark, and a sister, Mary Jean Clark Darnell.
She is survived by her four daughters and their spouses, Karen Henriksen (Jan); Kristine Hinkeldey (Howard); Kathy Wright (Jerry); and Kay Lea Hunter (Dave); four granddaughters, Lauren Tribble, Kelly Ginter, Samantha Hunter and Jaime Cote; four great-grandchildren, Jeremy and Adelyn Tribble, Avery Ginter and Cali Cote; one nephew, Tim Darnell; and two nieces, Sandra Faint and Nance Wendel; and her best friend, Polly Davis.
We are especially thankful for two special caregivers, Caidi Luke and Jan Sanders, as well as respite care provided by her granddaughters, Lauren and Kelly. We would also like to thank the nurses and staff of Good Samaritan Hospice for the wonderful and attentive care they provided.
A memorial service will be held in the summer of 2020 in New Hampshire. Donations in Elaine's memory can be made to Lutheran Church of the Nativity, P.O. Box 1638, North Conway, NH 03860; or to Good Samaritan Hospice, 2408 Electric Road, SW, Roanoke, VA 24018.
Ma, Mrs. Hen, Gram, Grandma, GG, Trish — until we see you again: Sleep tight! Don't let the bed bugs bite!
To plant a tree in memory of Patricia Henriksen as a living tribute, please visit Tribute Store.