Norman G. Langevin, 83, of Berlin, N.H., passed away on Saturday, Sept. 12, 2020, at the Dartmouth-Hitchcock Medical Center.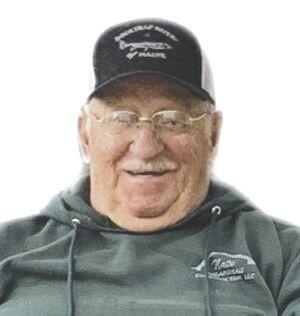 He was born in Berlin on Dec. 24, 1936, the son of Adelard and Eva (Letellier) Langevin. He graduated from Berlin High School in 1955 and enlisted in the U.S. Navy for four years. He worked for Converse Rubber for 22 years, and later for Crown Vantage Corp.
In his younger years, Norman was president of the Androscoggin Valley Fish & Game Club, Vice President for Local 75, a business agent for Converse Rubber, and a board member for Androscoggin Valley Hospital as well as the N.H. Vocational Technical College. He loved hunting, fishing and was fond of attending his grandchildren's sporting events, especially hockey. He is a member of Good Shepherd Parish.
His greatest love was his family. He is survived by his wife of 61 years Annette (Nolet) Langevin of Berlin; son John Langevin of Troy, N.H.; daughter Linda Falardeau of Berlin; son Todd Langevin and wife, Jessica, of Minot, Maine; nine grandchildren; 13 great-grandchildren; three sisters, Rita Gagnon of Berlin; Helene Ramsey of Upton, Mass.; and Marguerite Pettingell of East Kingston, N.H.; as well as many nieces, nephews, and cousins.
He was predeceased by six siblings.
A Mass of Christian Burial will be held on Thursday, Sept. 17, at 1 p.m. at St. Anne Church of Good Shepherd Parish, followed by burial in Mount Calvary Cemetery.
A walk-through visitation will be held Thursday, Sept. 17, from 10:30 a.m. to 12:30 p.m. at Bryant Funeral Home in Berlin.
Donations in Norman's memory may be made to St. Jude Children's Research Hospital at stjude.org/donate.