Erin Finney passed away on Nov. 13, 2020, from complications with ALS (Lou Gehrig's Disease) with her husband Curtis by her side.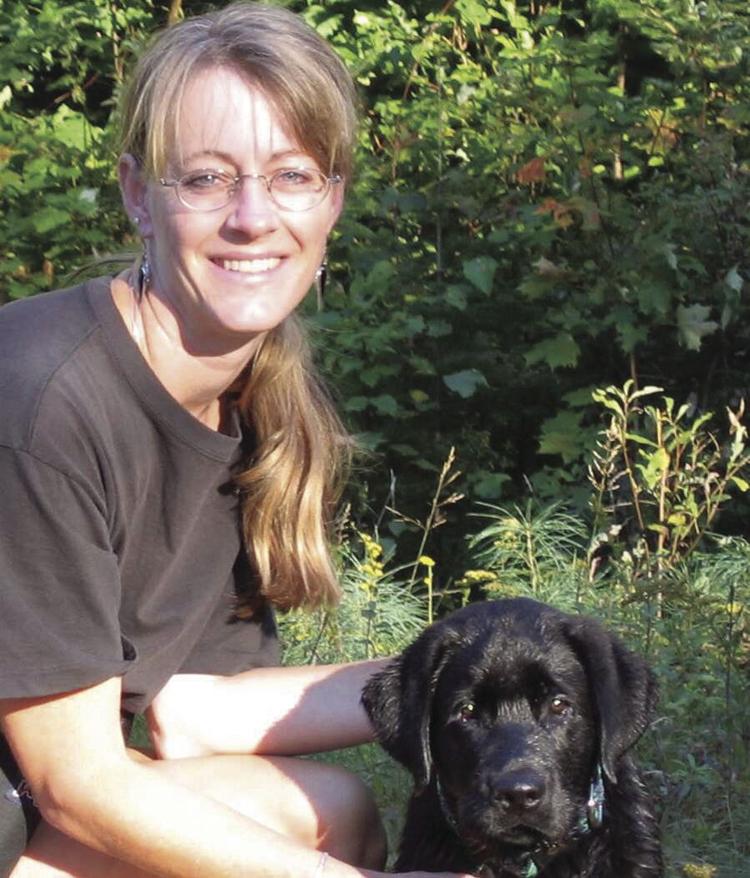 Erin was diagnosed with ALS in Aug. 2019. She vowed from the start this disease would not define her as a person or rule her life. Those of you who know Erin would have expected no less from her and she lived those words everyday. Unfortunately, the disease took a fast track with her and symptoms began to occur quicker than for most ALS patients and she soon lost muscle mass and motor skills, loss of speech and swallowing, and the ability to eat. She remained strong in her legs and continued her love of hiking and got to hike her beloved Tyrol Mountain many times this summer and fall. But ALS is constant and the difficulties became harder to overcome. After a brief hospitalization she peacefully laid her head on the bed and took a final quiet breath.
Erin brought joy to everyone she met. The first thing you saw when meeting her, whether for the first time or an old friend, was her beautiful smile. She was always interested in your life and well-being. One of her greatest joys was teaching at Conway Elementary School. She loved her job there as a highly respected learning disabilities teacher. To the many children who came through her classroom over the years who she treated with respect, compassion, and love she still remembers you and has always wished you the best that you can be.
Most students will remember Luke, her black Lab who came to school with her every day. He loved being there as much as her and working with students who might be struggling. Luke passed away two years ago and we are sure they are now together again. She always marveled that she was so fortunate to work with such a talented, dedicated, loving group of teachers, aides, and Principal. To the many friends she had there, parents, staff, and students, she missed you terribly after retiring.
Erin was also a glass artist creating fused glass jewelry. She was a juried member of the League of NH Craftsmen and sold her jewelry in many galleries around the state as well as many galleries across the country. One of her greatest joys creating her work was the opportunity to donate to many good causes in the valley. Her last work before losing the ability to manage movement of her hands and fingers was to donate 47 heart pendants to ReThreaded, an organization who rescues women from sex trafficking and provides them with shelter, clothing, and career training.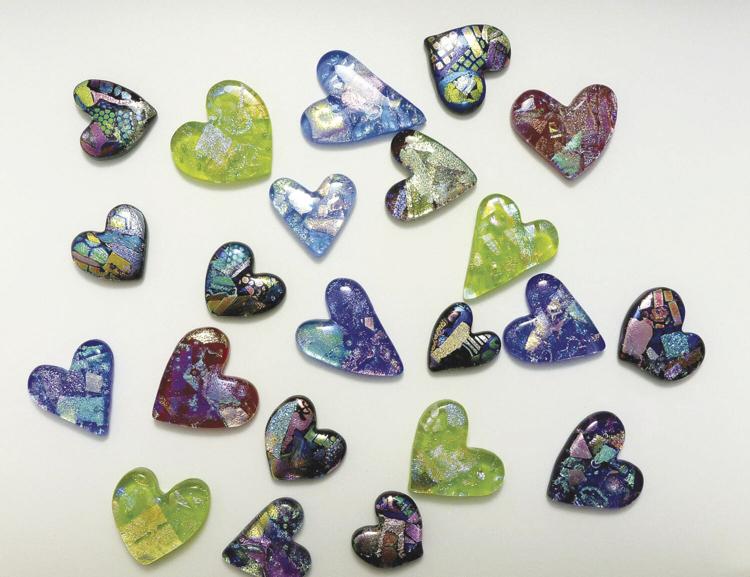 Her hearts symbolized love, joy, and compassion and give support during a challenging time. She loved the idea that her pendants were worn by women who may have had turmoil and loss in their lives and would gain strength when needed. There are also many people, including lots of friends, in the valley who wear Erin's jewelry and she was always pleased when someone commented on their pieces they own. Erin will be sadly missed by so many people, friends, co-workers and past students.
She is survived by her husband of 35 years, Curtis who will love and miss her forever.
She is predeceased by her parents, Bob and Janet Maloy with no other family present.
Those of you who were present during Erin's illness and spent time with her hiking, walking and simply visiting she was always so grateful and happy to spend that time with you. Her last two visits to the valley energized her and brightened her life at a time when she needed it most. She loved all of you very much and had hoped her life would be longer in order to spend more time with you. All of you know how she worked to make her life as lively and loving as possible to the very end. Erin faced each humiliation brought by this disease with grace and humility, every indignity with dignity, and with great strength. When she was first told her diagnosis she decided she would start each day with "Today is a better day." and she did make each day better for herself and those around her.