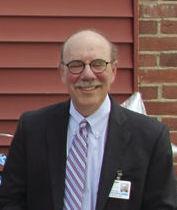 I'd like future generations to know that before COVID-19 made an appearance in our lives, many of us thought that in the developed world most serious infectious diseases were a thing of the past. Obviously, during the past year, we've learned otherwise.
Future generations would do well to remember that we will forever be part of a world in which living things both coexist and compete. Because this duality is inherent to life on our planet, we must always be mindful of the potential threats around us, and the balance that exists between living things in nature.
On a more practical note, it's important for future generations to know that like those who came before us, we found a way through what seemed like an impossible situation by working together. And, when future residents of the North Country confront the serious challenges of their day, they should know that they will succeed, too, if they work hard, stay together, be kind, and treat each other with respect and dignity.