On April 4, 2020, Dr. George Walter Fontaine passed after a long battle with congestive heart failure. He was 89.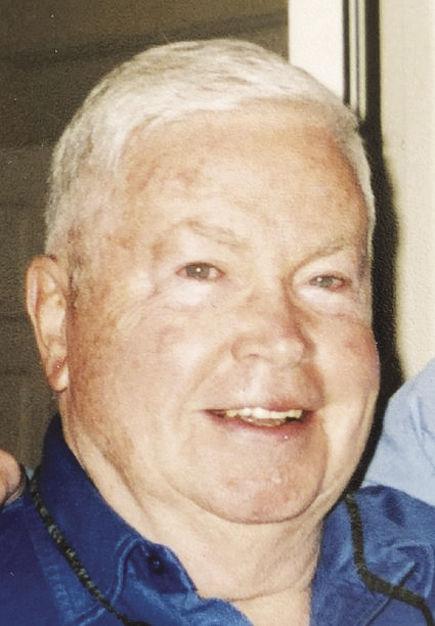 He leaves behind his loving spouse Carol (nee Peterson) of Chatham, Mass.; his daughter Lorraine Fontaine of Truth-Or-Consequences, N.M.; his son Jeffrey Fontaine of Oxford, Miss.; his son David Fontaine, M.D. of Bedford, N.H. (Laurie); his daughter Jane Price of Muscatine, Iowa (the late James); his son Peter Fontaine, Esq. of Haddonfield, N.J. (Jennifer); and nine grandchildren, Desiree, Alexander, Madeleine, Diana, Sydney, Zachary, Samuel, Sophie and Chloe.
George was born June 4, 1930, just eight months after the great stock market crash of October 1929. He departed us in the midst of the COVID-19 pandemic of 2020.
Born in Hartford, Conn., he was the eldest of three children of the late George H. Fontaine and Edna D. (nee, Drewry) Fontaine, a machinist at the Colt Firearms factory and a secretary at the Aetna.
He was the brother of the late Carol Gray and the late Robert Fontaine. Between 1933 and 1935, in the depths of the Great Depression, George lived with his maternal grandparents. He graduated from Wethersfield High School at 16 and immediately went to work first at the Royal Typewriter Co. and then at Pratt & Whitney.
There, George first learned the art of horse racing, a lifelong, sometimes lucrative, passion. A true "jock," at 17, he tried-out with the New York Giants baseball team.
By 1948, he had saved enough to enroll at the University of Connecticut where despite never having played organized football made the freshman football team. Not the burliest specimen, a propitious collision and serious head injury served to sharpen his academic focus. He dropped-out of UCONN several times to work but finally graduated in 1953 with a degree in zoology. He was the first in his family to attend college.
He then entered Officer Candidates School at Marine Corps Base Quantico. He spent four years in the Marines during the Korean War, achieving the rank of 1st Lieutenant and receiving the National Defense Service Medal.
In December 1955, he was honorably discharged from active duty and later that spring was accepted to Boston University School of Medicine with financial assistance from the G.I. Bill. An exceptional student, George was elected to the prestigious Alpha Omega Alpha honor society.
In 1960, he graduated second in his class from medical school, completed his residency in Family Medicine at Rhode Island Hospital in Providence, and then in 1962 entered family practice in Chatham, Mass.
For the next 30 years, George cared for countless men, women, and children on Cape Cod and then in the Seacoast area of N.H. He delivered thousands of babies, made countless house and nursing home calls, and tended to the mental and physical needs of his patients with uncommon compassion and understanding.
In 1988, the field of medicine changing, he switched gears, obtaining his second National Medical Boards certification in occupational medicine. He joined his close friend and medical school classmate Dr. Paul LaMarche at the Eastern Maine Medical Center in Bangor, Maine, where George was chief of occupational medicine for the next eight years, retiring in 1996.
George was a world-class diagnostician who never forgot his humble roots. His easy touch, keen mind, and dogged determination improved the lives of thousands of patients, colleagues, friends, and family.
Throughout his distinguished career in medicine George fulfilled the Hippocratic Oath to "respect the hard-won scientific gains of those physicians in whose steps I walk, and gladly share such knowledge as is mine with those who are to follow."
He was a wonderful teacher, mentor, husband, son, father, grandfather, brother, uncle and friend who always put his family and friends first, sacrificed of himself to help others, and gave sound advice even in his last days.
There are many measures of a person's life — the sum of all the little things and big events that form a person. The challenges overcome, the friendships made, the lives changed, the victories and the losses. By any measure George was a winner. Semper Fidelis.
A celebration of George's life will be held in Chatham, N.H., at a date and place to be named this summer.
For online condolences, go tonickersonfunerals.com.
Charitable donations in George's memory can be made by mail or online to the COVID-19 Response Fund, The Boston Foundation, 75 Arlington Street, 3rd Floor, Boston, MA 02116 (tbf.org) or to the Boston University Medical School Lead Scholarship Fund, 72 E. Concord Street, B6, Boston, MA 02118 (trusted.bu.edu).
To plant a tree

in memory of George Fontaine

as a living tribute, please visit Tribute Store.