Season Elora Hughes, 32, left this life on Oct. 5, 2021, after a lifelong struggle with Rett Syndrome and multiple health issues. She passed away peacefully at her home in Jefferson, N.H., surrounded by her devoted family, her parents Roger D. Hughes and Corry (Hankinson) Hughes, her sister Shenandoah Sky (Hughes) Arnette, and her dear friend Robin Boutin, each of whom survive her.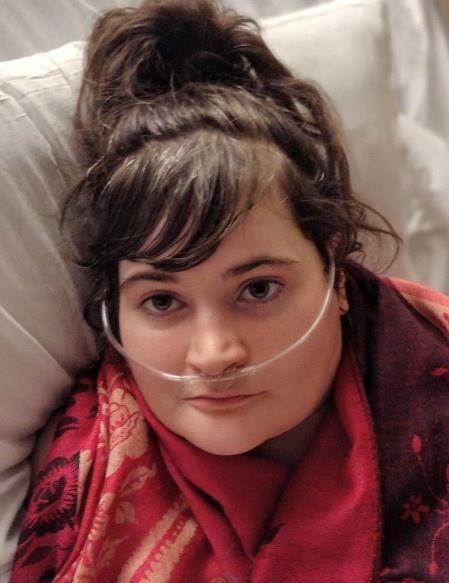 Elora was born in Richmond, Va., on March 8, 1989, and grew up in Amelia County, Va. where she completed high school prior to moving with her parents to Jefferson, N.H. in 2009.
Although Elora was challenged by a devastating neurodevelopmental disorder, she will be remembered for her cheerful, loving personality and hearty laugh. She adored music, especially classic rock, and with her parents attended many concerts and Jerry Jam music festivals, where she enjoyed socializing and kicking her feet in time to the beat. She found great joy in simply being surrounded by family and friends. Elora led a full life with her family, and participated in community programs such as adaptive sports and equine therapy through Northern Human Services. Her resilience, patience, and sweet, affectionate nature will remain an inspiration to those who knew and loved her. Her bright, loving spirit will be deeply missed.
A Celebration of Life will be held in the future. In lieu of flowers, the family asks that donations be made to the International Rett Syndrome Foundation (rettsyndrome.org) or to your local Fire and Rescue squad.