Search / 8 results found Showing: 8 of 8
UPDATE: JUNE 8 AT 10:28 A.M.
Dog ejected from car during crash, officials asking for help finding him
There were eight responses — including a poem — to this week's Tele-Talk question, "What do you miss most about the live, in-person Fryeburg Fair?
JACKSON — I'm not squeamish. I've live-trapped raccoons, dispatched woodchucks and dealt with a variety of predators in the process of raising…
FRYEBURG, Maine — The University of Maine Extension 4-H June Jamboree, which focused on animal science education, took place last weekend at t…
What happened to the sheep farms of the mid-19th century and the stone walls that once served them?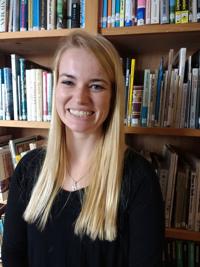 brie
Brie Larson teaches math and science at The Community School. She's a Tamworth native. (COURTESY PHOTO)