"Now is the time of monsters," the saying goes, and of course we're talking about Damnationland, the homegrown showcase of short Maine-based horror films screening this weekend at the State Theatre and touring the less lit parts of Maine throughout the ghoul-thick month of October.
The ninth annual horror feast is a tried-and-true opportunity to spook your damned self in the company of hundreds, but let's not forget its industry cred. Over the years, the showcase has become a frothing miasma of Maine-based film talent. This year's jawn includes short features by Shannon Meserve; Mark Hensley: Mariah Klapatch; Samuel James; E.C. Gregg; and Jeremy Kasten, Fred Greenhalgh and Christine Louise Marshall, all of it Frankensteined together with an interstitial narrative by Mackenzie Bartlett.
We previewed all the films in advance, and trust us — Damnationland is worth it. From bizarro sci-fi, witch covens, time travel, and weirdly satanic strap-on parties, there's plenty in here to sink your fangs into.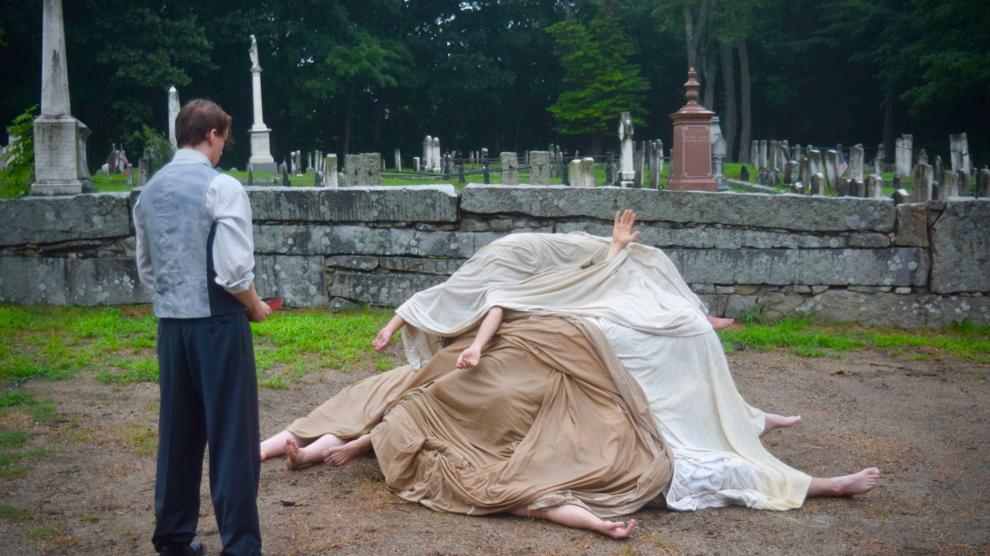 A man's bat-shit crazy hobby of looking for "dead drops" (anonymous packages of random things) inside public toilets finally pays off in this darkly humorous sci-fi short. A man finds something wholly bizarre in the bathroom of a Chinese restaurant, but it turns out, others are desperately wielding katanas and hunting for it too. A couple minutes into this 13-minute film and the hunt is on. Funny, self-aware and successful at creating a strong sense of impending doom, Crispy Duck makes for a bloody good time. But damn do we have questions.  
| Directed by Mark Hensley | Written by Tadin Brown and Everett Bunker | Starring Brigid Abreu, Derek R. Brigham, Ranin Brown, Huiru (Waylu) Hensley, Everett Bunker, and Colleen Clark
Have you ever worked with someone who is just plain awful? This mockumentary goes behind the scenes of Cineworld, a fictional film company led by an exploitative and dangerously inept director. Tony Sample is literally willing to do anything to keep his passion project going, and his amateur production team is starting to feel uneasy because of it. Will he snap? Or will something even worse happen? We felt deeply sorry for all but one of the characters in this 16-minute short.
| Written and Directed by E.C. Gregg | Produced by Charlotte Warren | Starring Joseph Bearor, Anna Gravel, Dalton Slade Kimball, Derek R. Brigham, and Kai Watkins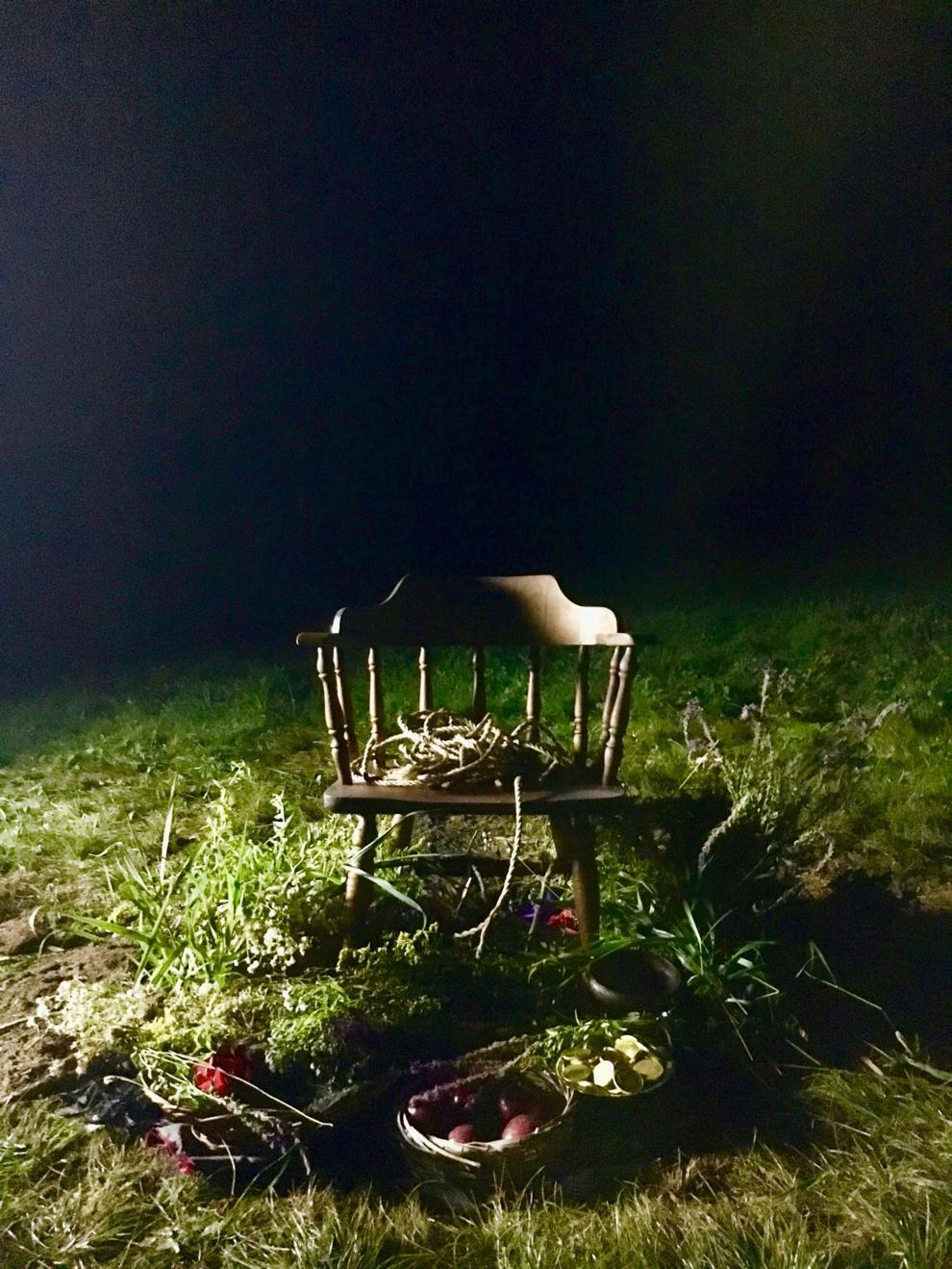 The village depicted in this psychological nightmare of a film is not one you'd want to live in, especially if you're a woman and it's almost time for the annual "Auction." Terrifying circumstances force one young woman to muster up the courage to escape from this cultish community of religious zealots. The film's poster offers a hint about this community's motives: "If there's a resistor in your midst, don't despair, repair!" In His House boasts our favorite cinematography work in this year's festival — almost every shot is beautifully lit in a high contrast chiaroscuro kind of style. As for the overall narrative? Let's just say we're still shuddering.
| Directed by Shannon Meserve | Written by Judi Cutrone | Produced by Alexa Baggitt | Starring Jane Ackermann, Corey Gagne, Sophie Baker, Erik Moody, Mary Hronicek, VIVA, William Guenette, Caryle Armstrong, and Lee Cutrone
We want to see a full-length film set in universe presented in The Moment. Sometime in the future, technology allows a man to relive specific moments in the past over and over again. Time travel has become as ubiquitous as the Internet. At first, things are going great for the man, simply dubbed "the civilian" — he's got all the time in the world and is able to live his life in a loop of his design. But then someone else starts tinkering with the source code, and the man's reality becomes something else entirely. Part Black Mirror and part Primer, this film takes advantage of the endlessly fascinating ideas behind simulation theory and time travel. Expect some familiar faces and a hell of a twist ending in this well-written dystopian short.
| Written, directed, edited and scored by Samuel James | Starring René Johnson, Khalil LeSaldo, Don Rodrigue, and Samuel James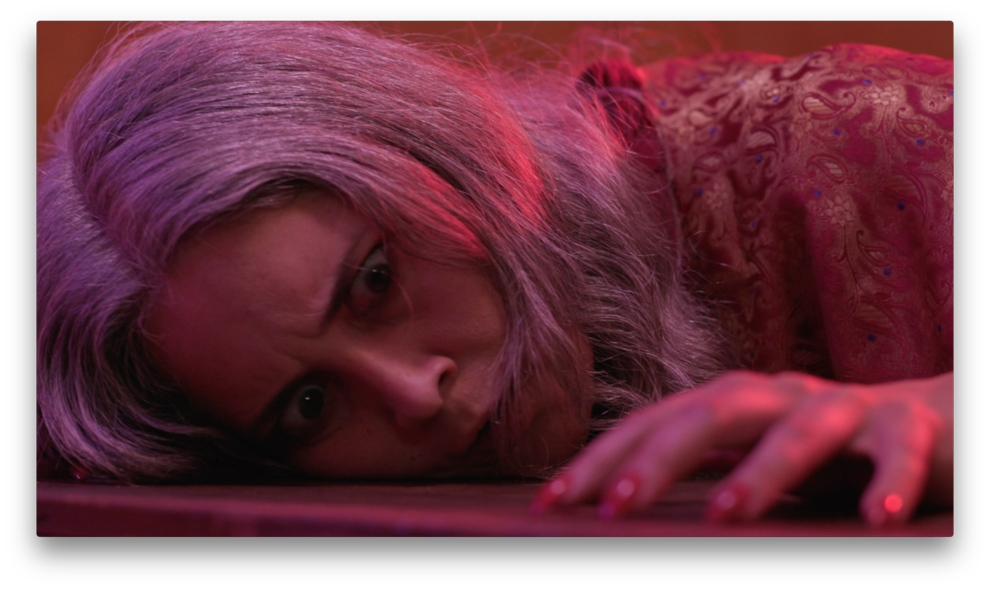 In Ultra Witchy, the eerie sounds of aggressive static spurts between ghostly wails, eerie chirps, and persistent droning all permeate this film — it might be the freakiest part! (Props to Skylar Thorne Kelly!) The score make seemingly innocuous interior shots of a suburban house seem weird — just a little off. But a couple minutes in we meet a coven of witches with an appetite for human eyeballs, and then things get really weird. Highly speculative, campy, and phantasmagoric, this film about being an outsider in a community of outsiders honestly had us scratching our heads.
| Written and Directed by Mariah Klapatch | Produced by Jill Harrigan, Breanna Leigh Penney, Timber & Frame | Starring Mariah Bergeron, Doree Austin, Elaine Landry, Anna Gravel, Joseph Klapatch, and Buddy | Sound Recordist Skylar Thorne Kelly | Score and Sound Design by MK Ultra
This period film follows Milton Ford, the son of country pastor, and his wife Rose as they both become ensnared in the life of a very strange preacher named Professor Sparks. Opening with a lecture in which the the Professor asks "What if there's no God? Nobody to lay blame for the cruelty of existence," this film lays out slowly lays out a terrifying scenario: What if rejecting your faith and succumbing to your pleasures had mortal consequences? After a party so decadent unleashes an enigmatic force, Milton is forced to ask, "Am I blessed or cursed?" Featuring images of strap-ons, hypodermic needles, fever visions, and a very mysterious blood-soaked book, this 18-minute thriller gets under your skin long before its mindfuck of an ending.
| Directed by Jeremy Kasten | Produced by Fred Greenhalgh, Jeremy Kasten, and Christine Marshall | Starring Thomas Ian Campbell, Veronica Druchniak, Burke Brimmer, James Patefield, and Mackenzie O'Connor
Damnationland | October 12 | Fri 7:45 pm | State Theatre, 609 Congress St, Portland | $12 | October 31 | Tue 3 & 7 pm | Frontier, 14 Maine St, Brunswick | $10 | www.damnationland.com