CONWAY — M&D at Eastern Slope Inn Playhouse is taking on the subject of suicide with its production of Marsha Norman's 1983 Pulitzer Prize-winning play "'night, Mother," which opened Thursday, Sept. 26, with performances Thursday through Sunday for the next two weeks.
Jessie (June Desmond) is a divorced middle-aged woman who lives with and takes care of her mother Thelma (Mary Bastoni). As the show opens, she casually declares she is going to kill herself at the end of the night. What follows is a real-time depiction of Jessie explaining her reasons for wanting to die and Thelma trying to convince her not to go through with it.
First-time director Melissa O'Neil has done an admirable job creating a safe space in which Desmond and Bastoni can explore the emotional depths of these characters. The inevitably painful final moments of the show are entirely earned and genuinely heartbreaking, which is a credit to the work O'Neil, Desmond and Bastoni have put in.
"'night, Mother" is the sort of acting challenge that actors relish sinking their teeth into. Norman's dialogue-heavy script runs a complete emotional gamut. With no other cast, it is up to the two leads to carry the load, and Desmond and Bastoni do just that.
Desmond brings a calm, even jovial air to Jessie who directly and unfaltering explains all the things her mother will have to do to maintain the house in her absence. Jessie is completely at peace with her decision, and Desmond captures this well.
As Thelma, Bastoni essentially goes through all the stages of grief over the course of about 90 minutes. At first, she is in denial and dismisses it as a bad joke. Bastoni has Thelma stay relatively even-keeled in addressing Jessie which makes her bursts of anger at the situation — including throwing pots — all the more striking.
She attempts to bargain with Jessie, asking her to just wait a few more years until Thelma dies. When it becomes clear that Jessie is resolute in her decision, Thelma reluctantly accepts the unavoidable truth.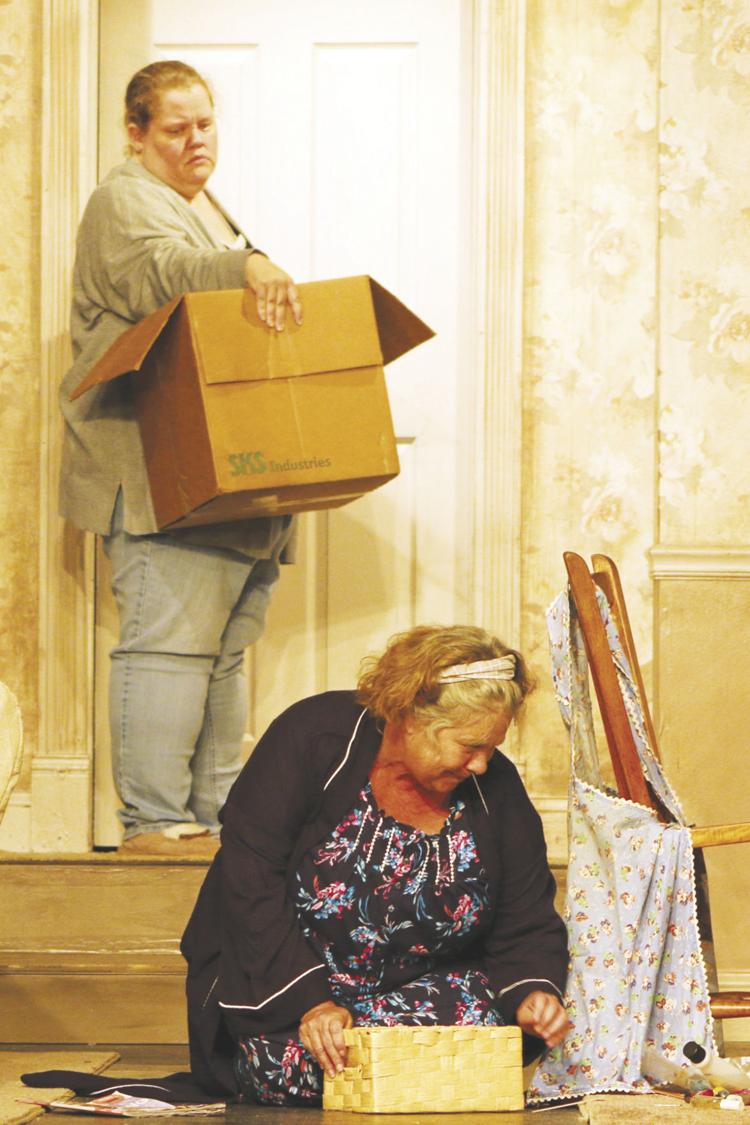 There are moments of lightness as Jessie manages to get Thelma to talk about her friend Agnes as if it were any other night. This scene is like an oasis in the middle of a grim desert. In these moments, Bastoni and Desmond have a tangible, easy mother-daughter rapport.
It is part of the play's tragedy that Jessie is unwavering in her decision. This sadly does reflect reality for those struggling with depression. Our understanding of depression and mental health have come far since "'night, Mother" was first written, and the casualness in which suicide is portrayed hasn't aged well.
Jessie certainly doesn't seem to have much to live for. She has lived with epileptic seizures all her life, her husband left her and her son is a petty criminal. She reads the news, and all she sees is pain and suffering.
As Thelma points out, there are rays of hope, as it has been a year without a seizure, but for Jessie that isn't enough. She's done trying. It is too hard. There's no hesitation, fear, anger or bitterness. Death will bring her release.
"'night, Mother" is making a strong argument for suicide being the answer in some cases, and it doesn't really offer any other alternate solutions. This is a dangerous message to present, which is why it is so important that there will be suicide awareness and prevention talk-back sessions with the cast and medical professionals after each performance.
This isn't an easy play, but as an actor's showcase it is a compelling piece of theater that will hopefully stir thought-provoking debate.
For more information or tickets, call (603) 733-5275 or go to mdplayhouse.com.