I think 2020 is getting to me. Am I crazy or is the new Adam Sandler Netflix comedy "Hubie Halloween" actually good? I mean, with a name like that, Sandler is practically daring us to hate it.
For a while now, Sandler's name has not exactly been associated with quality filmmaking but there was a run in the mid-'90s to the mid-2000s in which he made some entertaining films. Sure, his comedies were never sophisticated and they were often juvenile and stupid, but they were also affable and disarmingly silly.
But somewhere around "I Now Pronounce You Chuck and Larry," there was a shift. The humor hadn't changed drastically but the tone seemed more mean-spirited. And Sandler started playing characters that were either aggressively abrasive ("That's My Boy"), obnoxious ("Jack and Jill") or unrelatable well-off guys that needed to learn a lesson about family ("Click," "Grown Ups").
Sandler is an interesting actor in that he's willing to challenge and stretch himself with projects like "Punch Drunk Love," "Reign Over Me," "Funny People" and last year's "Uncut Gems." But when making films with his production company Happy Madison, his work often feels lazy.
Happy Madison productions increasingly became an excuse to hang out with his friends. More often than not, these films were more fun for them to make than for us to watch. The charm was simply missing.
When Sandler began his multi-film contract with Netflix, it only seemed to get worse with films like "The Ridiculous 6" and "The Week Of" being so gratingly awful in their opening minutes that I had to shut them off.
There have been some signs of hope though with "Murder Mystery" being passably entertaining Sandler's Netflix comedy special "100% Fresh" being truly funny and sweet. And sweet is the keyword. His early films, even when filled with gross-out jokes and lowbrow humor, had an underlying sweetness that has been missing in a lot of his recent work.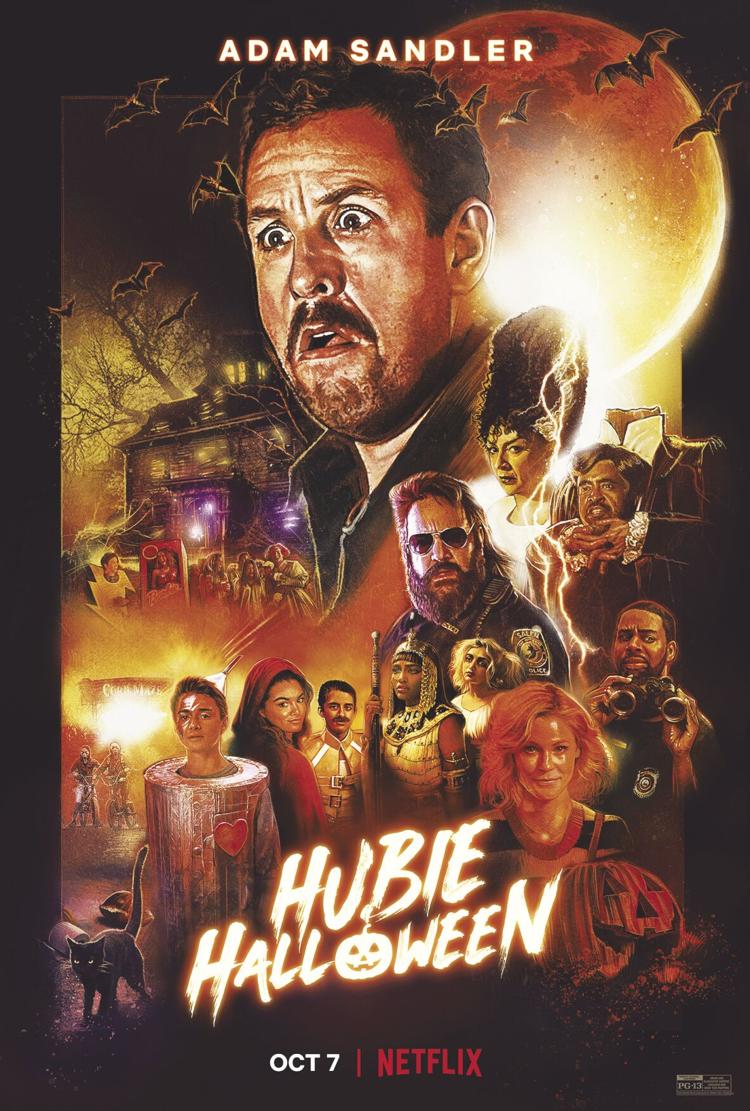 In "Hubie Halloween," Sandler stars as Hubie Dubois, a simple man-child who lives with his mom (June Squibb). Hubie loves Halloween despite being scared of everything and being the butt of everyone's joke.
In spite of this, Hubie remains good-natured and makes it his personal mission to keep everyone safe on Halloween, especially Violet Valentine (Julie Bowen) who he's had a crush on since elementary school. When a killer shows up, the local cops (Kevin James and Kenan Thompson) don't believe Hubie after years of claims of mischievousness that turned out to be non-issues.
Now, let's be clear: If you never liked Sandler's humor, "Hubie Halloween" will not convert you. There's a vomit joke within the first five minutes, a fart joke within the first 10 and more of the same throughout. Sandler is also using one of his silly voices for Hubie who basically sounds like a relative of Bobby Boucher from "The Waterboy."
But there's also some clever stuff in the film. Hubie's Swiss Army Thermos is consistently hilarious with the seemingly endless number of things it can do and become, including a flashlight, shovel, grappling hook and telescope. There's also an amusing gag in which all the female newscasters dress as Harley Quinn.
There are references to past Sandler films throughout as well. Bowen, who previously appeared as a love interest in "Happy Gilmore," helps to feed this nostalgia for mid-'90s-era Sandler. Another "Happy Gilmore" cast member also makes a brief appearance.
Bowen is a welcomed presence, and she and Sandler still have genuine chemistry. Their scenes together are oddly tender and sincere. Sandler also has a nice dynamic with some of the younger cast members, including Paris Berelc, Noah Schnapp and his kids Sadie and Sunny Sandler.
As is often the case, Sandler regular Steve Buscemi steals every scene he is in as Hubie's new neighbor with a mysterious secret. There are also fun appearances by Ray Liota, Michael Chiklis and Tim Meadows and Maya Rudolph as a bickering couple. Even Rob Schneider is used to good effect.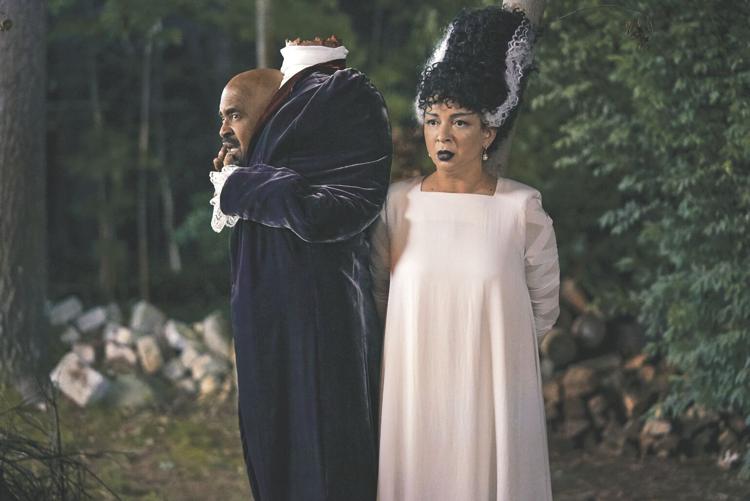 The mystery aspect of the film actually works with a couple red herrings before an unexpected final reveal. Regular Sandler director Steven Brill also shoots some effectively atmospheric scenes. One shot even favorably recalls the most recent "Halloween" film.
Perhaps it isn't that surprising "Hubie Halloween" is actually pretty entertaining as the one exception to the recent Sandler nadir has been the imaginative and heartfelt "Hotel Transylvania" animated movies.
There's clearly something about Halloween that brings out the best in the Sandman. As Sandler's Hubie Dubois says in regards to his love of the holiday, "We're Jewish, so that eliminated Christmas, Easter and Ash Wednesday."
In the end, the film has a strong message about treating each other with decency and kindness rather than being nasty bullies. It is something we all need to be reminded of. So, maybe given everything that's happened this year, a goofy Sandler movie is exactly what we needed after all.