On June 28, the Conway Public Library is hosting a Drag Queen Story Hour, which an ill-informed vocal minority is speaking out against. A trip over to the event's Facebook page reveals some hate-filled comments not worth repeating here.
For the naysayers, the idea of a guy in a dress and makeup is something that will warp and confuse the fragile minds of local children, but, as Conway Public Library Director David Smolen noted in an article that appeared in the Sun, the program is simply "a character dressed up in a costume with makeup who is reading stories to kids with positive themes."
What I find interesting is that it is probably safe to say these same people offended by a drag queen reading to children have no problem with cross-dressing men in comedies like "Some Like It Hot," "Mrs. Doubtfire" and "Tootsie." So, why are we comfortable with it in film but not when faced with it in reality?
Cross-dressing and genderbending has long been a staple within the performing arts. In Shakespeare's time, women were not allowed to act, so all roles were played by men. This theatrical tradition has continued in the United Kingdom through pantomimes, or pantos, slapstick musical comedies that employ gender-crossing.
People's comfort level with cross-dressing in the films listed above is likely because they are comedies in which the lead isn't choosing to cross-dress as a lifestyle choice, but out of necessity.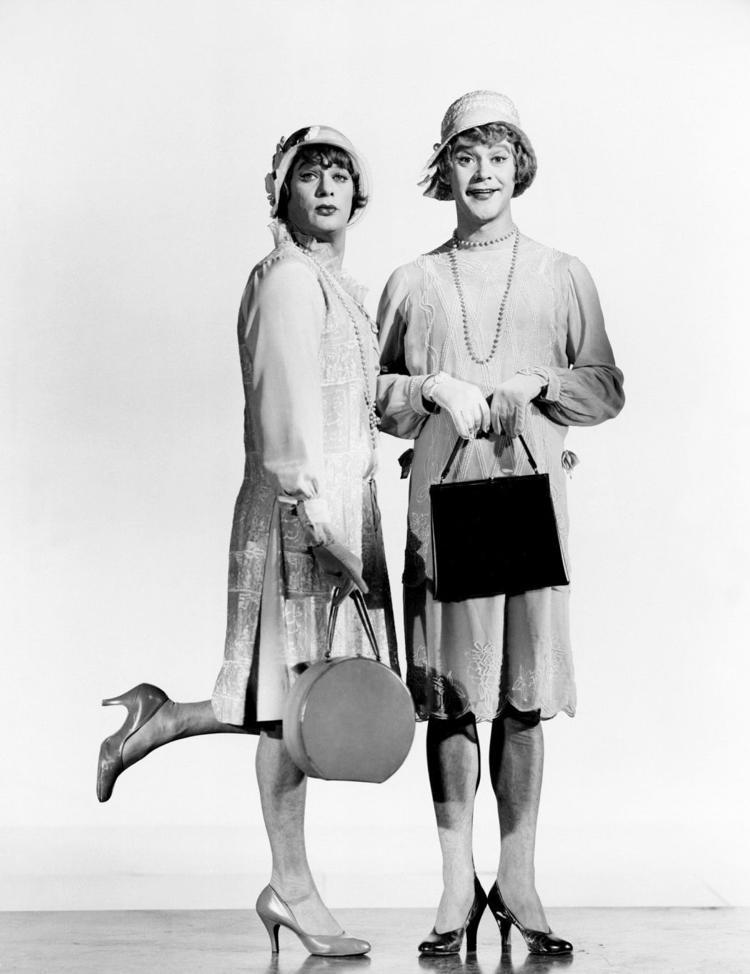 In "Some Like It Hot," a pair of musicians (Jack Lemmon and Tony Curtis) on the run from the mob join an all-women's band to escape; in "Mrs. Doubtfire" an unreliable father (Robin Williams) creates a nanny persona to get to spend time with his kids after losing custody; and in "Tootsie" a difficult-to-work-with actor (Dustin Hoffman) dons a dress and lands a role in a hit soap opera.
Another reason these films may remain within people's comfort zones is because, on the surface, these films reinforce traditional gender roles. Curtis gets Marilyn Monroe at the end of "Some Like It Hot," Hoffman begins a serious courtship with Jessica Lange, and Williams is able to spend time with his kids without the aid of the Mrs. Doubtfire guise.
But before dismissing these films as doing little more than making fun of the idea of a guy in a dress, let's dig a little deeper.
Curtis may get the girl in "Some Like It Hot," but as a part of Curtis' attempts to winover Monroe, Lemmon was forced to go out with Joe E. Brown. Lemmon gets so lost in his female persona that he's actually thrilled when he's proposed to.
In the final scene of "Some Like It Hot," Lemmon, still in drag, list all the reasons why they can't get married before ripping off his wig and declaring "I'm a man." Brown's response of "Nobody's perfect" is a funny line, but it is also remarkably progressive, especially for a film made in 1959.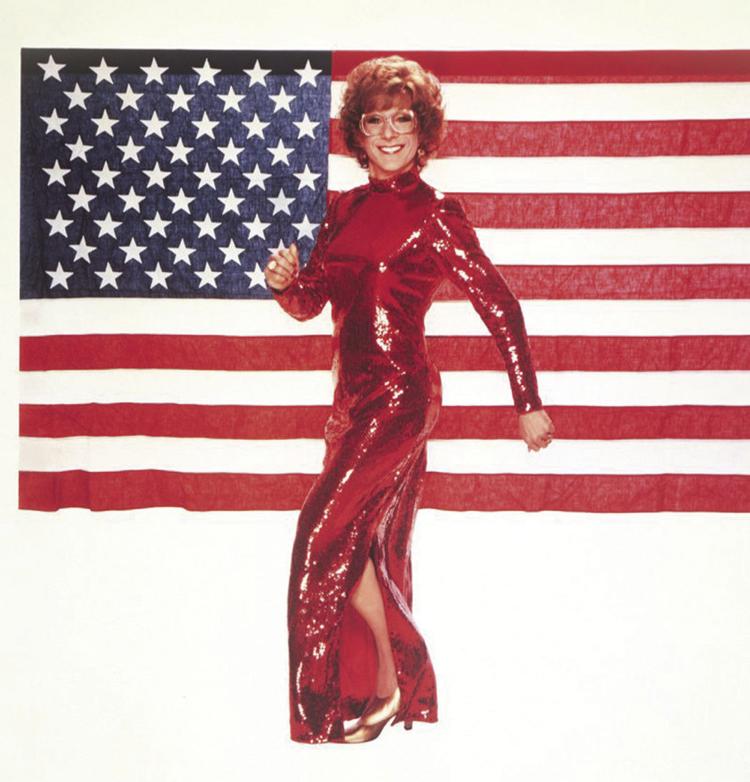 "Tootsie" doesn't have anything nearly as radical in its final moments, but there is a slight blurring of gender identities when Lange asks to borrow one of Hoffman's dresses and he replies "Oh no...you'll ruin it."
Williams may no longer need Mrs. Doubtfire to see his kids, but the alter ego becomes the host of a children's educational program, which brings us back to the issue at hand: a man in a dress teaching kids. The Mrs. Doubtfire persona is an elderly British woman, but make no mistake, it is a drag character, and yet "Mrs. Doubtfire" was a massive hit that is still looked on fondly today.
Each of these examples also have that the flawed male leads become better versions of themselves by taking on a female perspective. Hoffman was a womanizer who sees the error of his ways by living as a woman; Williams learns to be a better father; and Curtis learns to be less of a cad.
Seeing the world from a different point of view allows for growth, tolerance and understanding, which is often the theme of films that are centered around drag queens such as "The Birdcage," "To Wong Foo Thanks for Everything Julie Newmar," "Flawless" and "Kinky Boots."
In each of these films, the drag queen characters are confronted with people of a conservative viewpoint but ultimately win them over.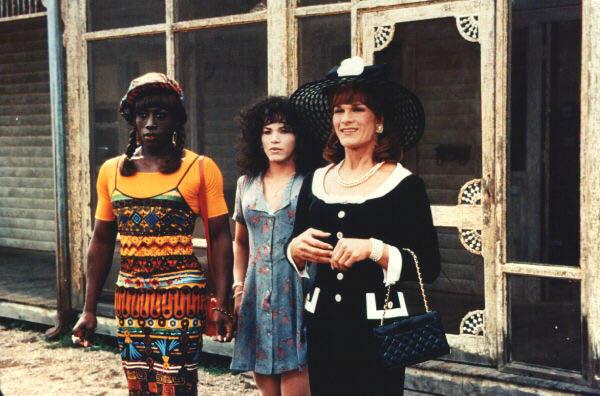 While the above films don't necessarily show how ugly the bigotry toward the LGBTQ scene can be, "The Adventures of Priscilla, Queen of the Desert" does. In the film, rural Australians attack a group of traveling drag queens and vandalize their bus. But even here there's a theme of acceptance with a transgender woman played by Terence Stamp beginning a tentative relationship with a mechanic named Bob (Bill Hunter).
The overarching message of all of these drag queen-centric films is, if you actually talked to a drag queen, you'd see that they are simply a human being who just so happens to be the most themselves when they are playing a drag character.
So, to those who are attacking Conway's Drag Queen Story Hour, perhaps during White Mountains Pride Week June 23 to 29 talk to a drag queen or king, a gay man, a bisexual, a lesbian, someone gender-fluid or transgender, and really listen to them and hear what they are saying. They are just a person trying to understand their place in this world and that's something we all have in common.